Retirement Home for Pets, Forever Farm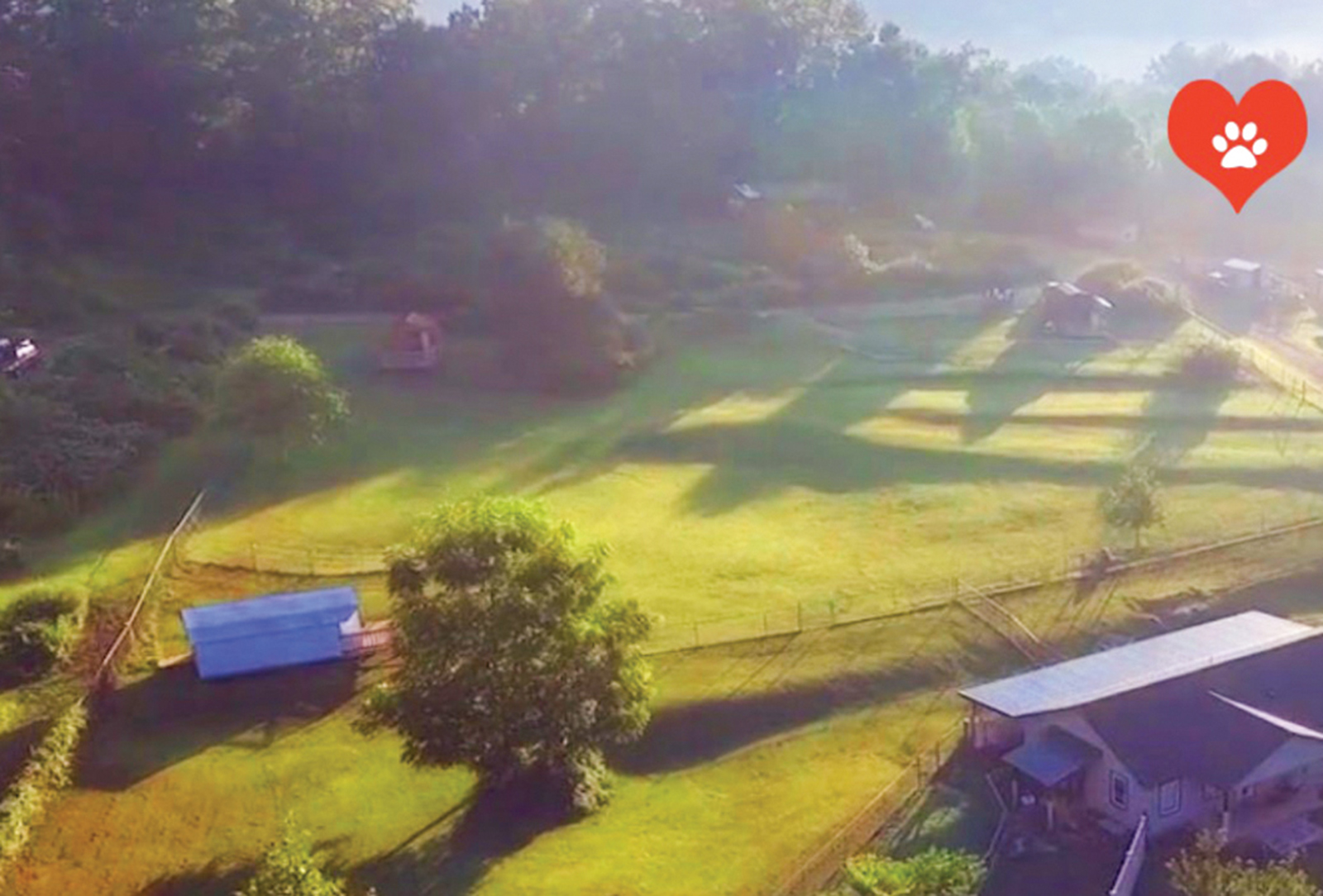 Written By: Donn Gash - Friends for Life Forever Farm | Issue: 2018/01 - Winter
Friends For Life has a unique mission: provide loving, lifelong care for senior and special needs pets. We are not a shelter – we are a retirement home and an assisted living facility. As such, we require a unique environment, and we believe we have just that at our Forever Farm.
Located on 10 acres in Lake Toxaway, we offer an alternative to the traditional shelter. With long-term care in mind, we maintain a strong focus on quality of life over the long haul. This means a move away from kennels and banks of cages, and towards group living and more space for each pet to live in. It means a clean, but less sterile environment, with an emphasis on warm, soft spaces. Rather than operate as a temporary space until a pet can be adopted, we offer a permanent home-like environment in the probable event they won't be adopted.
Our cats live in colonies, and are able to interact, explore, and spread out, as opposed to cages. Our enclosures have porches where felines can lay in the sun and feel the breeze. The dogs live in small groups, which is a wonderful thing, as they are social creatures. Also, they have all-day access to yards where they can exercise or just hang out. Inside, they've got beds with soft blankets.
Having a larger piece of property also allows us to house and care for several livestock animals. We currently have three horses and two pigs living at the farm. The horses have pasture where they can graze and stretch their legs, and a clean stable where they spend their evenings and receive personalized special diets. The pigs have a house full of warm straw bedding and a large enclosed yard.
This is no small undertaking, and we rely on our dedicated staff and wonderful group of volunteers to help maintain this vision. We hope you will visit the Forever Farm and see what we're doing for yourself. It's the sort of place you walk away from feeling happy for the animal residents.
And who knows? Maybe you will decide to join our mission as a volunteer or support us by contributing in some other manner. For information or to arrange a tour, visit our website at friendsforlifeforeverfarm.org or call (828) 508-2460.
---
---