Preserving Places We Love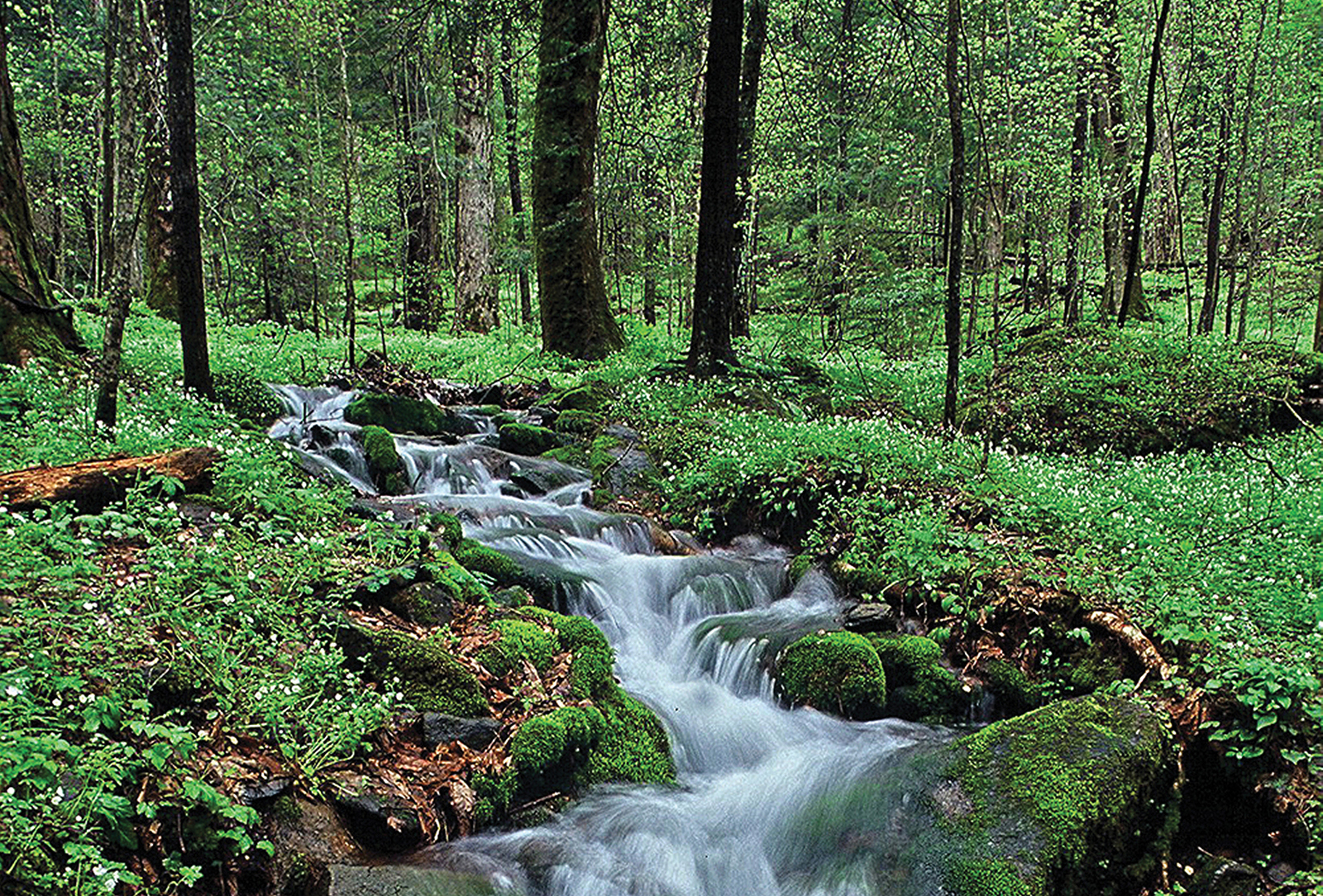 Written By: Julie Schott - Highlands-Cashiers Land Trust | Issue: 2019/05 - May
April showers bring May flowers. For most of the country, this is pretty spot on.
However, when you live in a temperate rainforest like we do it's more like, "Annual rainfall of 80-82 inches supports an abundance of rare and endangered plant and animal species and a lush landscape with unparalleled beauty."
Okay, so that may never be a nursery rhyme, but it does describe a place that is similar to the backdrop in a fairytale and water is key.
Water is essential to life. On the Highlands-Cashiers Plateau, it has special significance for a number of reasons. First, we sit on the Eastern Continental Divide at the headwaters of several watersheds. Water that originates here ultimately makes its way to the Atlantic Ocean and the Gulf of Mexico. Several rivers, including The Chattooga, Horse Pasture, and White Water are all part of the Savannah Watershed that eventually flows to the Atlantic. The Tuckaseegee, Cullasaja, and Little Tennessee Rivers are part of the Mississippi Watershed that eventually makes its way to the Gulf. How we treat our water here matters to those downstream.
It rains a lot here. Someone told me the other day, it's rained twice this season, once for 60 days then for 120 days. Though we see an ebb and flow with some drier or wetter seasons, we typically see way above average rainfall. Thanks to all the rain and our abundance of steep slopes we have the perfect ingredients for waterfalls! And let's face it, who doesn't love a waterfall?
Our mountains are made of nonporous rock, and we have shallow soil and limited aquifers. This leaves us with very little groundwater for wells here, which limits our carrying capacity for the number of people (homes) the Plateau can support. Carrying capacity is a conservation science concept that refers to the maximum number of organisms that a habitat can indefinitely support. While we usually use this concept to refer to wildlife species, it's easy to see how it might apply to the people of the Plateau, and it reminds us of the importance of smart, strategic development.
It's all about balance and figuring out how all species who call our mountains home can share our natural resources without damaging them.
Indeed, our mountains are full of life, and we cannot overstate the role good water quality plays. Clean water is one of the conservation values Highlands-Cashiers Land Trust helps to preserve. We help private land donors preserve their lands that hold some conservation value which benefits the public good including providing habitat for important wildlife and plant species, scenic vistas, and some public places for recreation and relaxation such as Sunset Rock, Satulah Mountain, and McKinney Meadow to name a few.
To learn how Highlands-Cashiers Land Trust preserves the places we all love and need, visit hicashlt.org or contact them at [email protected] or (828) 526-1111.
---
---