Peggy's True Hero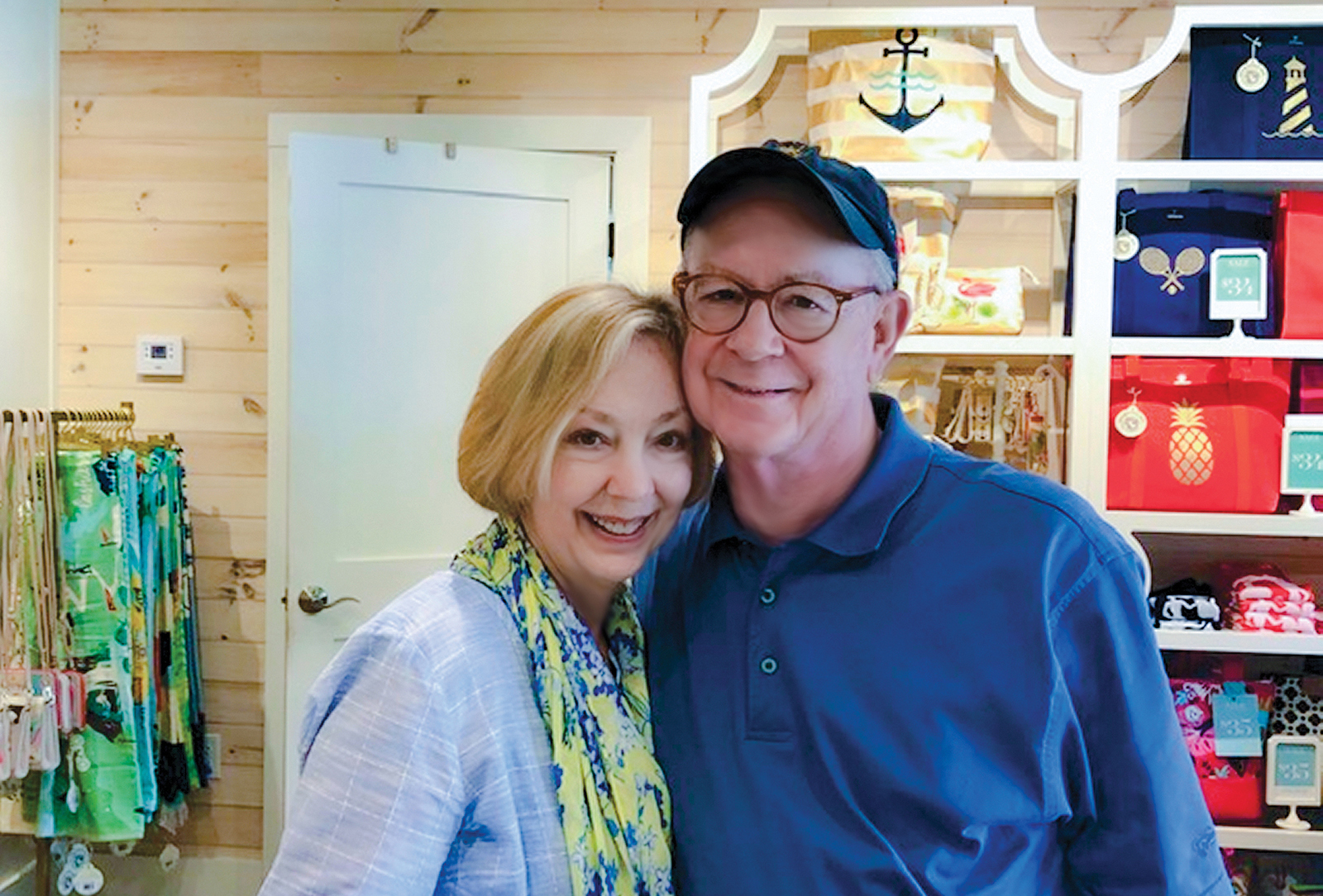 Written By: Donna Rhodes | Issue: 2019/10 - October
The Peggy Crosby Center, originally Highlands' first hospital, is a 501(c)(3) non-profit organization dedicated to providing modern, attractive and affordable office space for nonprofits and small businesses that serve the community.
Building operating expenses are met by the modest rents tenants pay, but all renovations are completed using funds donated from generous citizens through an annual letter writing campaign. These donors and the organizations, such as the Cullasaja Womens Outreach, the Laurel Garden Club and Mountain Findings that support us through grants, are known as "Peggy's Heroes."
But Peggy has a superhero who has been instrumental in the growth and development of the Center for over 10 years.
When you first meet Bill Staples, you might underestimate his powers of persuasion. He has a very laid back and relaxed façade that hides a sharp mind capable of thinking several steps ahead in his plans.
Bill's driving premise is that it is very rare for small communities across the country to have facilities such as the Peggy Crosby Center available to non-profit entities. The fact that PCC charges below market rents, including virtually all occupancy requirements, allows these agencies to concentrate their time and resources on expanding their own missions rather than raising funds to pay rents.
Bill and his wife, Jeanette, who has also served on PCC's Board as a Director and Officer, have given generously of their time and financial resources to see PCC succeed. When Bill first joined the PCC Board, the board and the building were on life support during tough economic times. Occupancy in the building had slipped to 60 percent and the financial picture was grim. Bill engaged the interest of local businessmen Jeff Weller (Summit Architecture) and John Underwood (Underwood Construction) to serve on the board and spearhead the beginnings of a total renovation of the building.
A five-year plan was developed and Bill searched out the few grants PCC qualified for and wrote the grants himself. He was successful in getting funding from the Cannon Foundation among others.
He also began to search out like minded friends to join the board. With Bill as the ringleader, and with the help of Avary and Gerry Doubleday of the Hack Foundation, this group managed to drag PCC back from the brink. Bill's genial, friendly manner and his dedication convinced his numerous friends to help keep PCC alive.
And alive it is. Ten years later, PCC is starting on the second round of refurbishment and enhancing the technical capabilities for our tenants. PCC is now a warm, welcoming atmosphere where tenants can enjoy pursuing their goals and enriching the lives of Highlands' citizens.
Avary and Gerry Doubleday offer their highest praise to the Staples duo, "They say you can't make a silk purse from a sow's ear. Bill and Jeannette Staples believed they could — and they did! With the renovation of the Peggy under their leadership, a sparkling new facility emerged, serving Highlands' nonprofits."
Bill is retiring from the Board of PCC as of the end of the year. It will be a bittersweet time for the board and tenants of PCC as we look back at where we were and as we appreciate Peggy's true Hero.
---
---