Paying it Forward, Little to Big: Big Brothers Big Sisters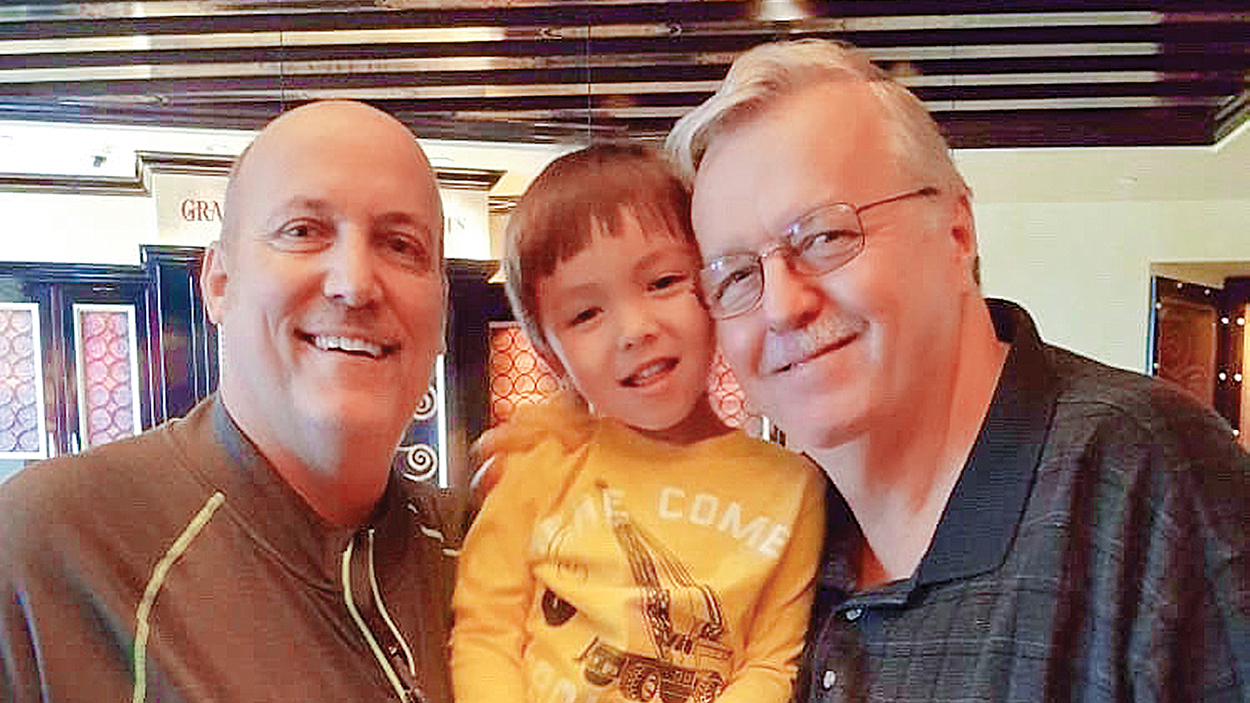 Written By: Big Brothers/Big Sisters of Cashiers/Highlands | Issue: 2020/11 - November
A trio of summers in the early 1960s gave a boy the roadmap for a loving, successful future. If you'd like to provide the same gift to a young person, contact Danielle Hernandez-Juarez, Big Brothers/Big Sisters Cashiers-Highlands Program Coordinator, at (828) 339-9133.
---
A flashback to 1963 just outside of Annapolis, Maryland, along the banks of the Severn River and I was just two. 
Of course, I can't quite recall the details, but luckily I have Jimmy… 
Along came a very wise and mature-for-his-age (10) Jimmy Koprowski from the Bronx, New York City. His parents decided that the four youngest of their 10 children ages 7, 8, 9, and 10 would be enrolled into the Fresh Air Fund. That's a project whereby children from very large inner cities would be sponsored for two weeks from families mostly living in rural locations.
Jimmy came to us while his other siblings were scattered all about the Eastern U. S.
Within hours of his arrival, Jimmy was playing with my two big brothers, Bill and Bob, ages 7 and 9. I was most likely wandering around with a blanket and a bottle in my hand not far from my mom. 
Bill, Bob and Jimmy literally dove into mostly water activities behind our home on Chase Creek, which was only about two miles from the Naval Academy. They crabbed, fished, and had great times on my Uncle Buddy's sailboat. The pier to which that sailboat was tied became quite a centerpoint for a whole new world for Jimmy to explore, learn and ultimately make lifelong brotherly connections still to this day some nearly 60 years ago.  
Jimmy came back two more summers afterward. My mother ultimately became his second mom and he even named his daughter Jamie after her. 
To this day, Jimmy recognizes my father who passed three years ago as his chief mentor, credits him for much of his success in the business sector, mostly dealing with real estate.
So you see, three years of two-week periods of wholesome family goodness and extracurricular functions along with tons of personal hands-on experiences, helped form who Jimmy ultimately became. A larger-than-life yet humble self-made successful man, who is a so-called uncle to probably 30 younger men and women who he has guided, fostered and mentored. He's a father of three who all work for Fortune 500 companies and each generous and happy professionals.
The clock strikes 2020 now and I'm a semi-retired father of six. It's been a great ride in business, but most especially my experiences raising my children along with being a past high school baseball coach and being a three-time host family for foreign exchange students – all the best of times.
I credit Jimmy, my big brother from the Bronx, for how I totally understand the reverence for why I consider myself as their second dad, mentor and so better to be a part of all their lives.
As a new Council member of the Cashiers-Highlands Big Brother Big Sisters, I'm so in awe of what good things can continue in these positive ways mentioned. Friendships with a purpose to youngsters can ignite potential, give higher aspirations and especially add strengthened social – emotional skills. 
You don't have to be a brain surgeon or a benefactor. It's about a little bit of quality time with your Little sharing some of your strengths and giving an ear too to help them grow to their potentials in a safe reliable trusting way. Just like in many ways Jimmy was able to experience along the shores of the Severn River in Maryland.
If you feel like you have a little bit of time, the passion to give school age children a greater sense of future opportunity and increased confidence, won't you please consider this noble calling?
---
---