Paws for a Cause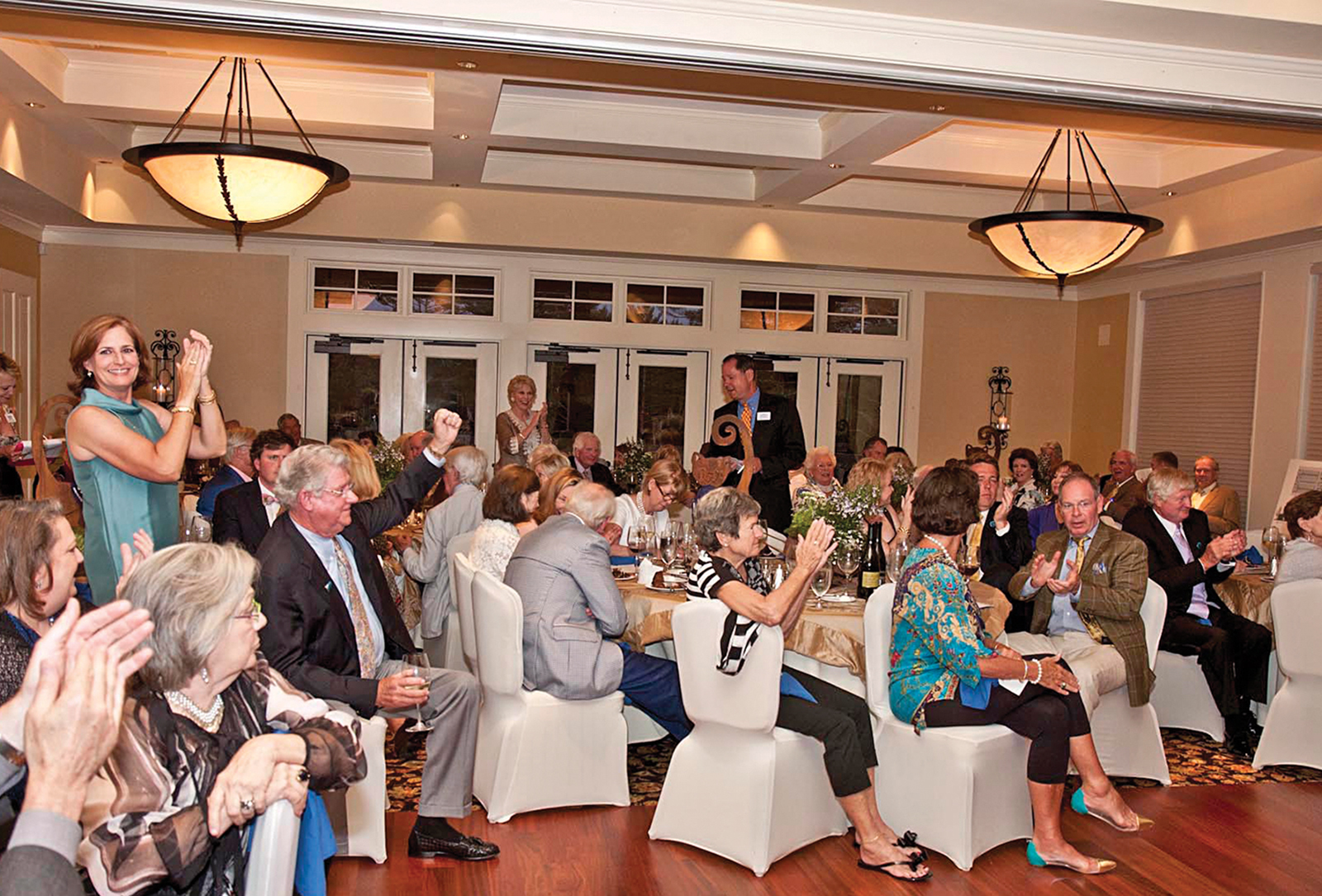 Written By: David Stroud - Cashiers-Highlands Humane Society | Issue: 2015/05 - May
When you first arrive at the beautiful and exquisite Country Club of Sapphire Valley, you know the night is going to be special. From the spectacular views on the Mountain Veranda to the elegant dining experience in the Sapphire Room, there is only one thing that could make this evening more perfect. Pawsitively Purrfect, as a matter of fact, and that is to combine this uniquely stunning venue with a night of fundraising and "fun-raising" to support the shelter pets at the Cashiers-Highlands Humane Society.
Pawsitively Purrfect Evening is our annual gala that kicks off the social season on the plateau in grand style! Join us at the luxurious Country Club of Sapphire Valley and enjoy a magical evening featuring cocktails, an exquisite dinner, live and silent auction, and dancing. Auction items include one-of-a-kind works of art, vacation getaways to exotic locales, exclusive private dinner parties, golf packages, gift certificates to area restaurants, and much more!
Pawsitively Purrfect Evening is Friday, June 12 from 6:00 – 10:30 P.M. and tickets are $195 per person ($390 per couple). To purchase tickets, or for more information, please call (828) 743-5752, or email [email protected]. Make plans today to be a part of this elegant evening to support the rescued animals entrusted to our care!
Cashiers-Highlands Humane Society is located on Highway 64, two miles east of the Cashiers Crossroads. Our no-kill shelter is open seven days a week, 10:00 A.M. – 5:00 P.M. Monday through Saturday, and noon – 5:00 P.M. on Sunday. Visit CHHS online at www.chhumanesociety.org to see pictures and descriptions of all the adorable, adoptable dogs and cats looking for forever homes.
Established in 1987, Cashiers-Highlands Humane Society is a private 501(c)(3) notfor- profit animal welfare organization that receives no federal, state, or county tax dollars, and no funding from any national animal group. CHHS relies solely on donations, grants, bequests, and special events to further our mission of rescue, compassionate care, spay/neuter and finding forever homes for abandoned and neglected animals.
---
---