Passing the Gavel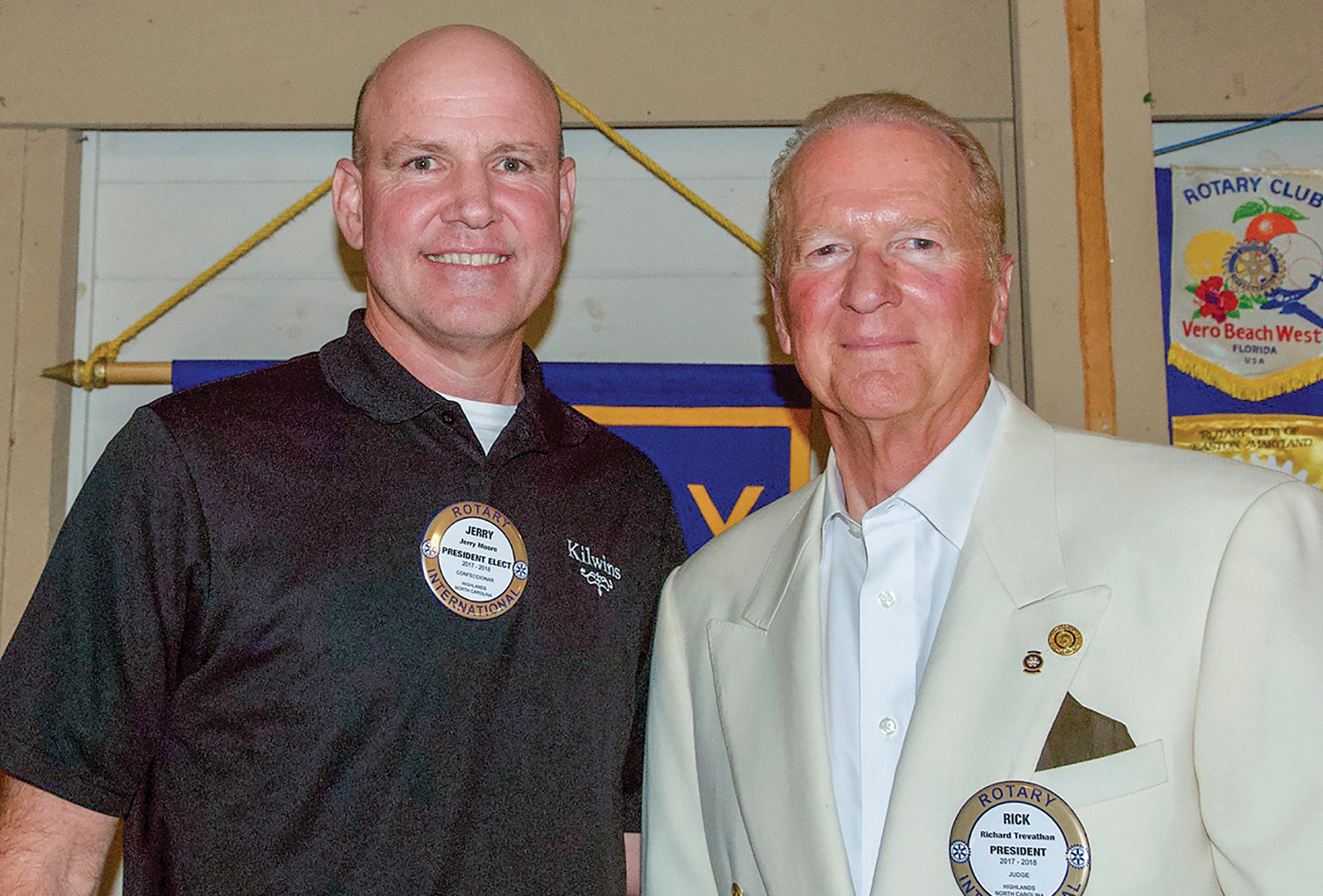 Written By: Jane Jerry | Issue: 2018/08 - August
Jerry Moore, owner of Kilwin's Chocolates and Ice Cream Shop in Highlands, took the helm of the Rotary Club of Highlands when Rick Trevathan passed him the gavel at the end of June. Bounding up to the podium in his signature shorts and polo shirt, he thanked Trevathan, a retired Houston lawyer, for his 2017-2018 service.
Moore went on to note that he has mighty big shoes to fill, "Not only those big Texan cowboy boots, but also those great sport coats!" Trevathan responded in kind when he said, "Jerry, I'll be happy to loan you some sport coats, in exchange for that delicious Kilwin's ice cream, of course."
Rotary International's new President Barry Rassin chose the theme "Be the Inspiration" for his year and hopes that clubs all over the world mirror the theme in each community by doing work with a transformational impact.
Reflecting on the theme, Moore said, "Here in North Carolina, my involvement with the Rotary Club of Highlands has proved to me that community service can truly be transformational, especially when one or more of my four children volunteer with me and my wife Kay. I am excited about taking on my role as President of the Club – and I truly believe that this year,every member can and will Be the Inspiration!"
---
---