Partnering with Our Neighbors, Big Brothers Big Sisters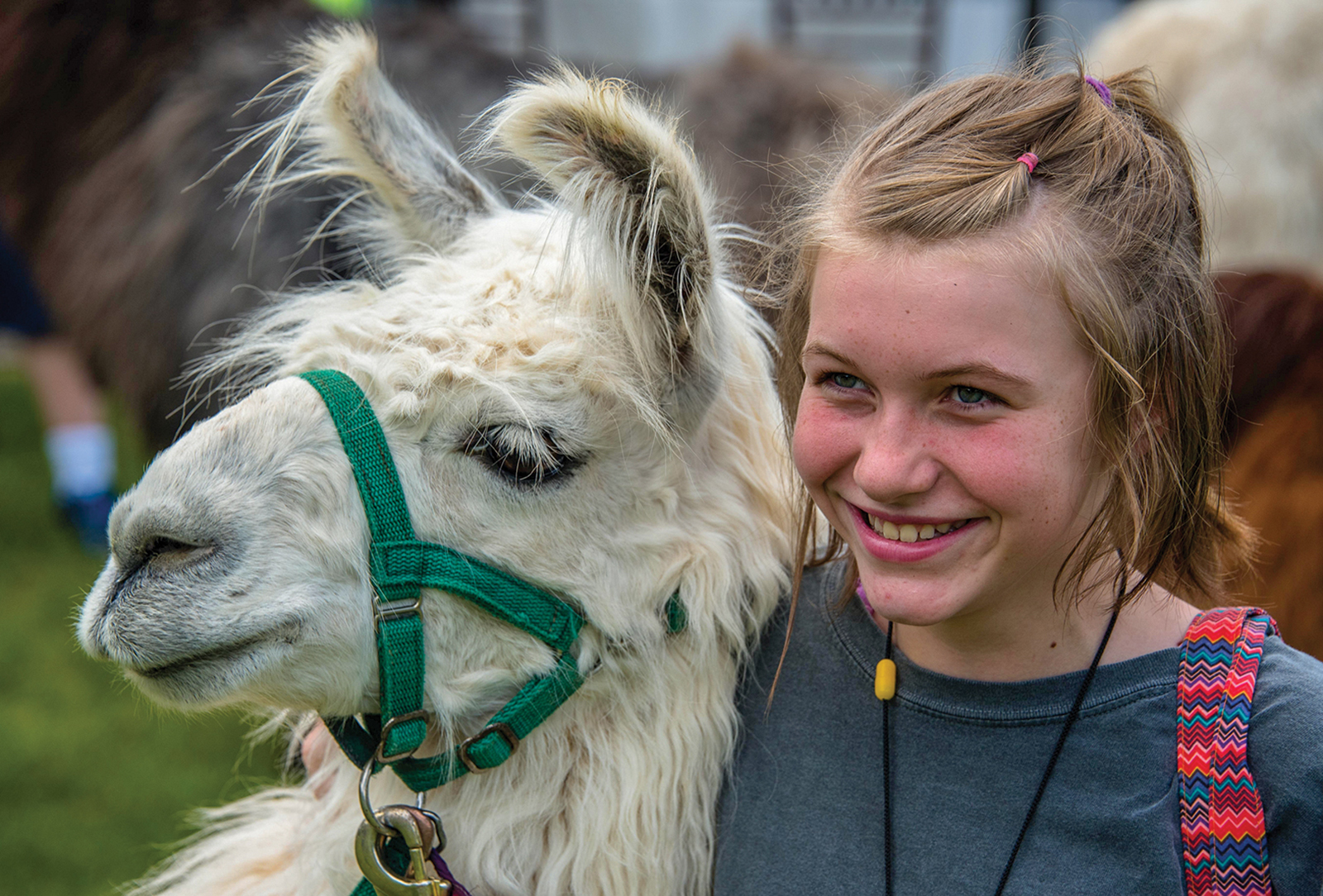 Written By: Elizabeth Spaulding - Big Brothers Big Sisters | Issue: 2018/07 - July
We are fortunate to have generous partners through local organizations and businesses that offer our Littles learning opportunities, novel experiences and fun traditions each year.
Among these organizations are The Bascom, Zachary-Tolbert House, High Hampton Inn, Highlands-Cashiers Land Trust, Highlands Biological Station and Western Carolina University. Each of these partners have offered us invaluable experiences and continue to come back to us with more opportunities that we are grateful to have.
Most recently, we spent the afternoon enjoying lunch and a hike with llamas at High Hampton Inn. Although the owners have changed, the hospitality to our program has remained. We have been fortunate to have the opportunity to hike with the llamas on two other occasions at High Hampton Inn, and each time, it proves more fun and memorable than the last. This year, we had nearly two-dozen BBBS participants present for this kickoff to summer. The llamas are a great source of entertainment, laughter and fun. Llama handler Mark English leads the hike with his quirky and spirited llama pack in tow. Each of our Littles gets the opportunity to take a llama's lead for the hike around the beautiful grounds of High Hampton. This picturesque setting really makes for an ideal outdoor activity and a magnificent memory to recount for years to come.
Come join the fun and help make a positive impact in our community by mentoring through our program! We are always looking for additional mentors of all ages who would like to commit to being a part of a child's life. Both Cashiers and Highlands branches offer site-based and community-based programs that allow our volunteers flexibility and fun. The site-based program allows mentors the opportunity to assist children with academics and social skills weekly at school. The community-based program enables mentors the freedom to participate in activities that occur after-school or on the weekends twice a month.
If you want to learn more about mentoring through BBBS, please contact Elizabeth Spaulding at [email protected].
---
---