Outside Enjoyment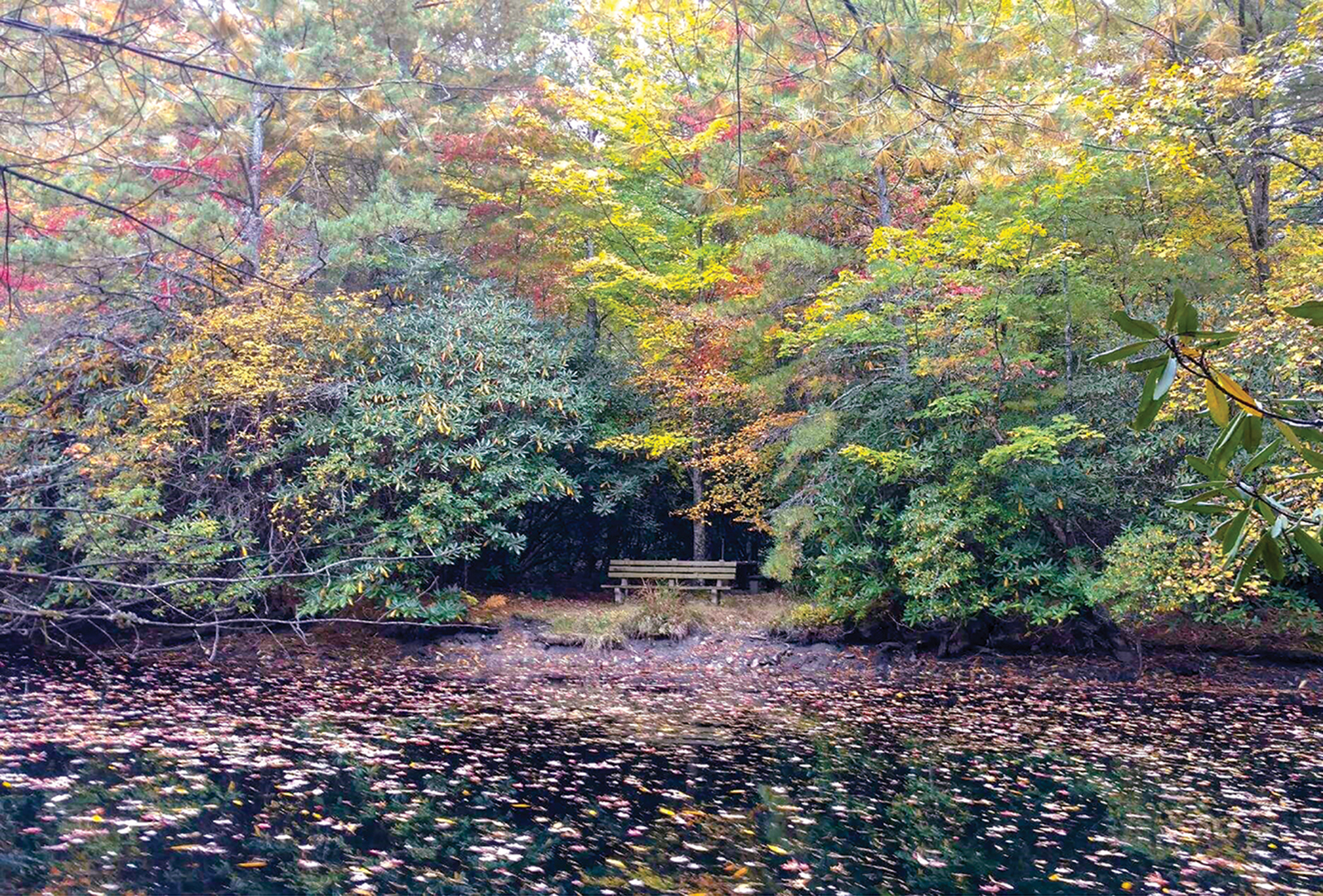 Written By: Julie Schott - Highlands-Cashiers Land Trust | Issue: 2019/01 - Winter
Sometimes it can be hard to get out of the house in the winter.
But don't let the cold give you the winter blues. There's still much to enjoy outside during the winter months.
Get bundled up and take a walk around Dixon Pond. In late January/early February, you might even see a spotted salamander! These large salamanders with bright yellow spots take advantage of warmer rainy nights to make their way from land burrows to the pond to breed and lay eggs. When they are done with their task, they return to their burrows until the following year.
The days after a fresh snow can be one of the best times to look for animals tracks. Take a walk around the Brushy Face Loop and keep an eye out for signs of deer, squirrels, rabbits, and other wildlife. While many animals stay in burrows during the winter, many others remain active. They grow thick coats and eat stored food or change their diets to things they can more easily find during the winter, such as twigs, bark, and winter berries. You may also want to bring your binoculars along to scope for non-migrating song birds such as Cardinals and Chickadees.
Don't ignore plants just because they are not as active in the winter. Take a tree bark ID guide along and see if you can identify some of the trees by their bark!
Try going on a hike up to Ravenel Park or Satulah Mountain. In the winter, sometimes you can get even better views from spots where the view is normally blocked by a thick canopy of leaves.
When you're hiking in the winter, always keep safety in mind! Be aware of the weather and dress warmly. Let someone know where you are going and when you plan to return. Take a charged cell phone and always be mindful of daylight hours. Avoid slick areas, especially dangerous icy rocks!
Although the temperature may be cold, winter hikes can be peaceful and enjoyable. Check out some of the Land Trust properties that are open to the public. Download our hiking maps online from hicashlt.org. Highlands-Cashiers Land Trust protects valuable land resources for all generations. To learn how you can be involved, contact us at [email protected] or (828) 526-1111.
---
---