Old Man in the Neighborhood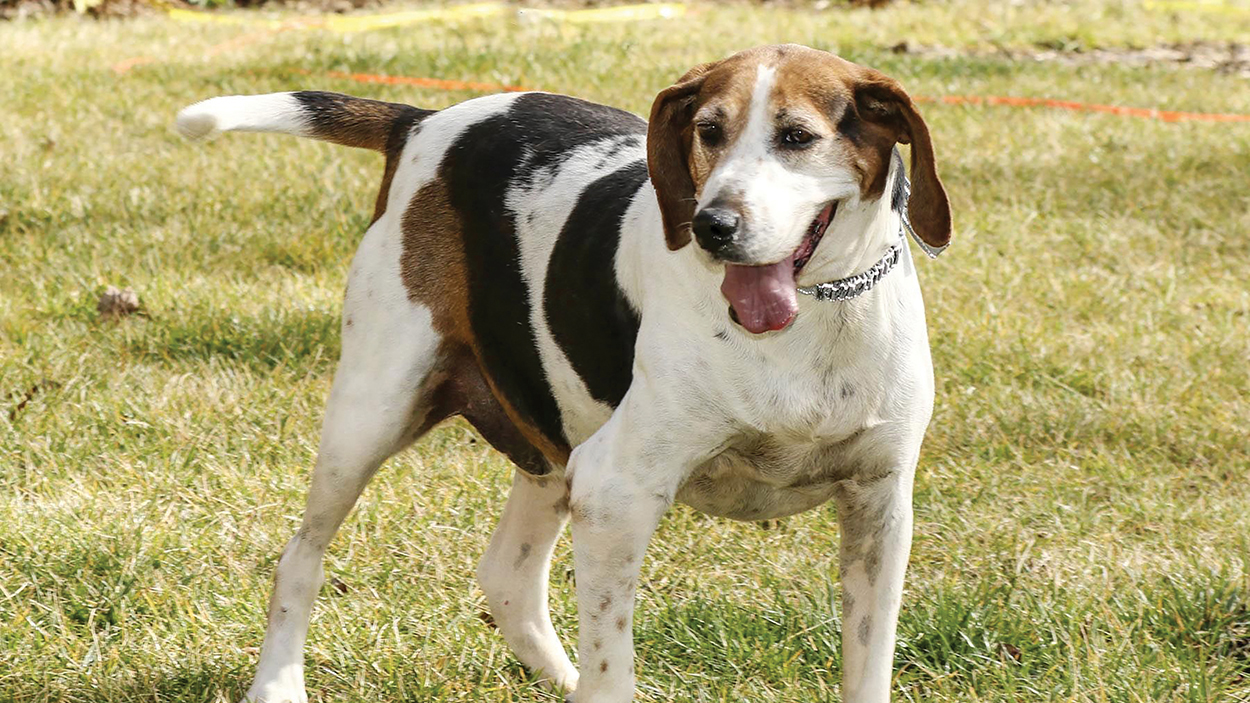 Written By: David Stroud - Cashiers-Highlands Humane Society | Issue: 2021/08 – August
Sweet Mitch dreams of sharing retirement with a like-minded human. If you'd like to know more about Mitch and his neighbors, visit chhumanesociety.org.
---
Just a ways down the road on Highway 64 East, oh, about two-and-a-half miles or so from the Cashiers Crossroads, lives a kindly old man. 
  He's lived in the neighborhood longer than anyone else. He gets along just fine with his neighbors, although sometimes he can be a little cranky when visiting children come around. One thing's for sure about this gentle old man – he's a bit stubborn and set in his ways. He's not a fan of being outside in the rain, and he doesn't care too much for weather that's too cold or too hot for his liking. Right around 73 degrees, he'll tell you, now that's comfortable living. On days like that you can often see him going on a short walk or hike, but nothing too strenuous, mind you.
Ten-year-old Mitch is our longest-term resident. Although he has enjoyed his stay and is much beloved in his current neighborhood – a place that's known as the Cashiers-Highlands Humane Society – his greatest wish is to retire to a different kind of neighborhood. A place that's known as a forever home. 
Mitch would make an ideal canine companion for someone who wants a low-maintenance dog that doesn't require a ton of exercise. Mitch would be completely happy napping in the sun in a fenced-in yard, or inside on a soft comfy dog bed. And if Mitch's human is a little stubborn and set in their ways, too, well…like two peas in a pod, as the saying goes.
As a longer-term resident CHHS Hero Pet, the adoption fee for Mitch is only $50, which includes already being neutered, microchipped, up-to-date on vaccinations, a free starter bag of food, and a free ID tag. If you have the perfect retirement home for Mitch, please complete the application on our website at chhumanesociety.org or call us at (828) 743-5752 for more information.
Established in 1987, Cashiers-Highlands Humane Society is a 501(c)(3) non-profit animal welfare organization located at 200 Gable Drive in Sapphire, 1 ½ miles east of the Cashiers Ingles in between Cedar Creek Club and Lonesome Valley on Highway 64. Visit us at chhumanesociety.org. Tax-deductible donations to support our lifesaving work can be mailed to: CHHS, P.O. Box 638, Cashiers, NC 28717.
---
---