Observing Nature's Lessons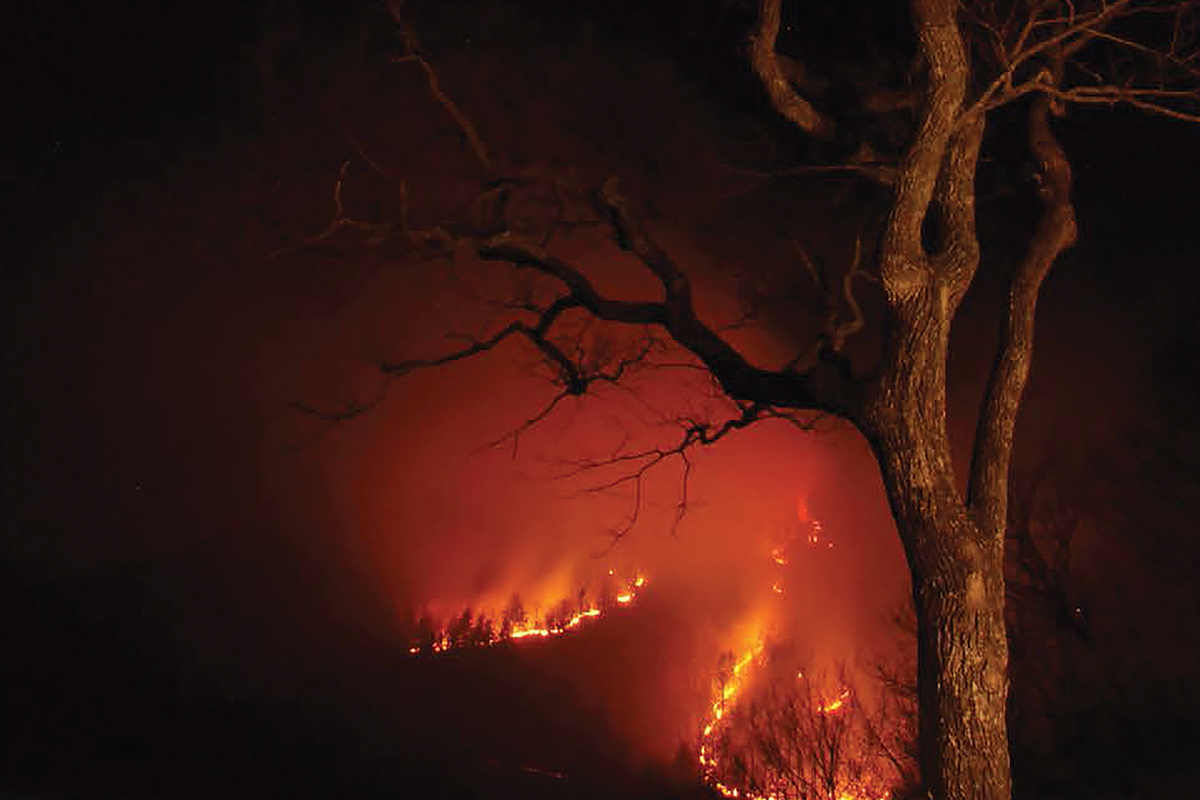 Written By: Julie Schott - Highlands-Cashiers Land Trust | Issue: 2017/01 - Winter
This autumn, Western North Carolina came under an "exceptional drought" of historic proportions, and wildfires began tearing through our mountains and valleys.
Historically speaking, fire once played an important role in our mountain forests. The Cherokee and early settlers would burn areas for crops and to reduce the shrub density in forests, primarily in the valleys. These low and relatively "cool" burning fires helped to thin out the forest understories, promote more wildflowers and grasses, and help release nutrients that were tied up in leaves and logs. Natural communities in our area, particularly those dominated by pine tree species such as pitch pine and Table Mountain pine, likely burned more frequently. Generally speaking, fires can be good for forests, as long they do not get too out of control.
That said, fires can be equally devastating. The loss of structures and life are nothing short of tragic. In places where fires have been suppressed for too long, such as some of the recent wildfires seen out in the western US, wildfires can grow hot and burn well into the tree canopy, turning forests into charred wastelands. This is why it is important for communities and forest managers to know about the risk of fires and plan accordingly; including using prescribed fire as a tool in part to prevent larger, uncontrolled, and catastrophic fires.
The fires at the end of 2016 are a great reminder that we live in a wild area that should not be taken for granted. Careful planning and management are necessary to make sure that the next wildfires don't reach catastrophic levels due to an overabundance of shrubs; that the next heavy rains don't wash away poorly designed roads; and that there are adequate wetlands to help give rising waters in flood conditions a place to go.
Highlands-Cashiers Land Trust does not just protect the places we love, but it's actively managing them to ensure they remain safe and provide a buffer for everyone. We depend on your support. To learn how you can help save our most treasured places visit hicashlt.org or call (825) 526-1111.
---
---