No Greater Love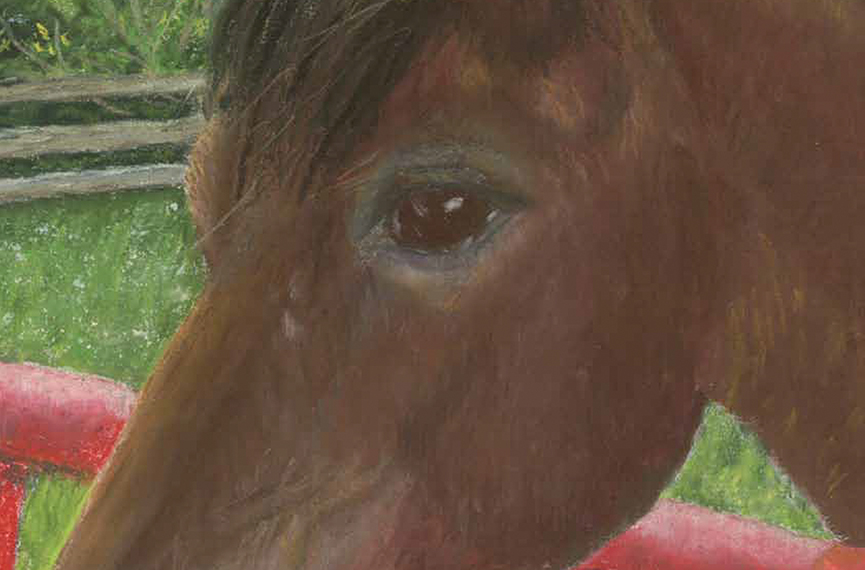 Written By: Sue Blair - Carpe Diem Farms | Issue: 2016/01 - Winter
No greater love have I ever lost than my magnificent Promise.
From the day he was born he was the iconic image of Carpe Diem Farms. We announced his birth in The Highlander and he became the talk of the town! Photographers, parents with children, friends of the farm gathered to see our one and only foal born on the farm. His personality was bigger than life and he appointed himself the CDF Official Greeter!
In the first 18 months of his life he survived three near-death experiences. Each time he came back a more determined teacher to the children and adults who participated in programs. He exemplified courage. He demonstrated his love and appreciation of humans always offering kisses. He loved his herd, especially Anna Banana who has been his best friend since they were babies. Her loss feels as deep as mine. Neither of us know what to do without him.
We'll never know why he died. Friday afternoon he came gleefully running into the stables for lunch, looking like "Marmaduke" as he came over the rise, head tossing, ears flopping and a big smile on his face. He ate lunch and two hours later I found him down in his stall. All his vitals remained normal throughout and yet so sick. Twenty-seven hours from beginning to end, at 9:44 P.M. he was humanely euthanized. It is a moment in time which changed my life and the dynamics of the farm forever.
I am grateful for all the love he shared, the tremendous lessons he taught us all. Thirteen years wasn't enough and it is all there is. Please hold us in your thoughts and prayers as we make our way through our grief.
Two days following Promise's death we lost our sweet, special, eight-year-old rescued Shiz Tzu, Griffin Blair. His dog and cat family join us in his loss. He too is profoundly missed.
Promise graced the cover of the September 2011 Laurel Magazine.
---
---