New Year, New Hope | Cashiers Highlands Humane Society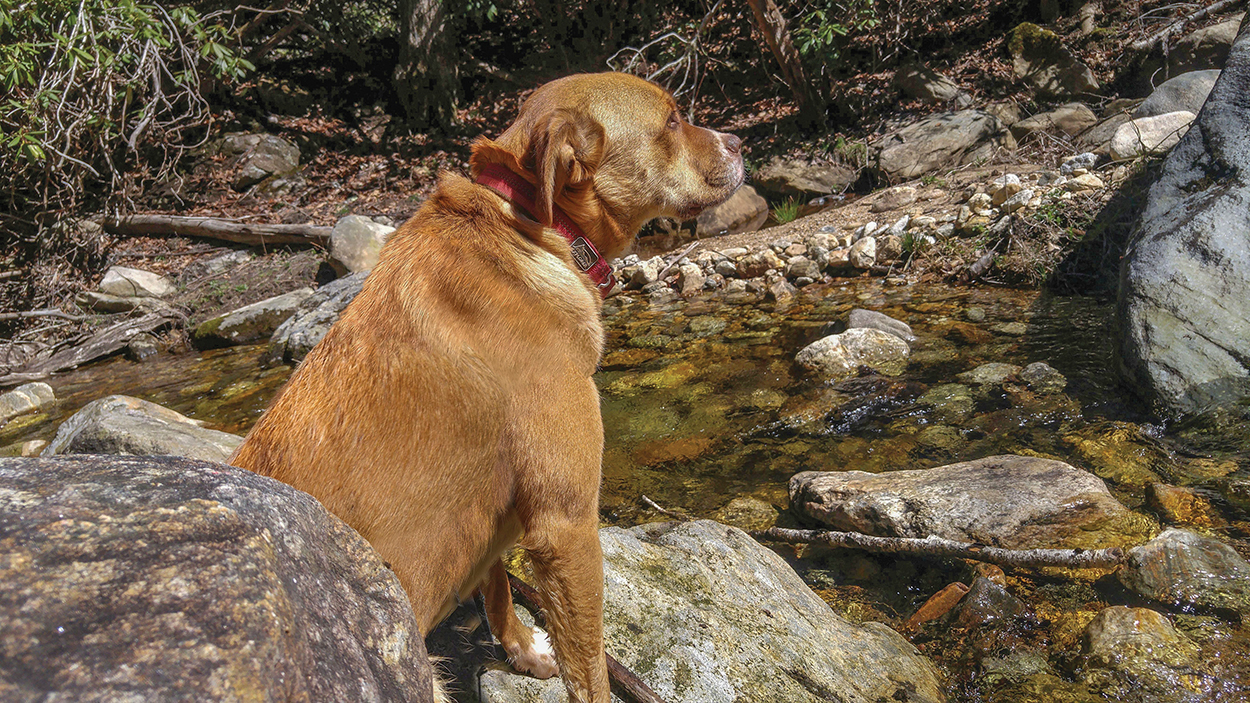 Written By: David Stroud - Cashiers-Highlands Humane Society | Issue: Winter 2022
Sweet Sandy's sojourn under the tender care of Cashiers-Highlands Humane Society is a tale of resilience and hope.
---
Among the many lessons we learn from the animals we rescue and care for each year is this – never give up hope. 
It's nothing short of miraculous that after all these animals have been through, they still have a will to live, and even more amazing, the capacity to forgive. Inspired by their love and loyalty, we pledge to these animals a solemn vow that we will never give up on them. 
As a no-kill shelter, we give them all the time they need until they find a forever home. We give them hope. 
Sandy is just one example of the thousands of abandoned, abused and neglected animals we have saved in the past 35 years. 
Sandy first arrived at our doors in February 2016. As we have done for all the dogs and cats entrusted to our safekeeping, we gave Sandy plenty of love, affection and compassion, nutritious meals, a safe, warm bed, and any and all necessary veterinary care. 
We also made sure that Sandy had plenty of exercise and socialization, not only with daily romps in our acres of outdoor play yards, but also with off-site adventures as well. 
Sandy is pictured here during a CHHS Hikers for Hounds trip to the West Fork of the
Tuckasegee River.
After 1,704 days of tender loving care by CHHS staff and volunteers, Sandy found a loving mom and a new forever home in October 2020. Sandy never gave up hope. And neither did we.
As we start a new year, we have a renewed sense of hope. A hope that tomorrow will bring kindness, compassion, good health, safety, and a home filled with love. We give that hope to the animals we save. And they give that hope back to us, too.
Established in 1987, Cashiers-Highlands Humane Society is a 501(c)(3) non-profit animal welfare organization located at 200 Gable Drive in Sapphire, one-and-a-half miles east of the Cashiers Ingles in between Cedar Creek Club and Lonesome Valley on Highway 64 East. Our no-kill shelter is open Tuesday through Saturday, 10:00 A.M. to 4:00 P.M. For more information, visit us online at chhumanesociety.org or call (828) 743-5752.
---
---