My Friend Christy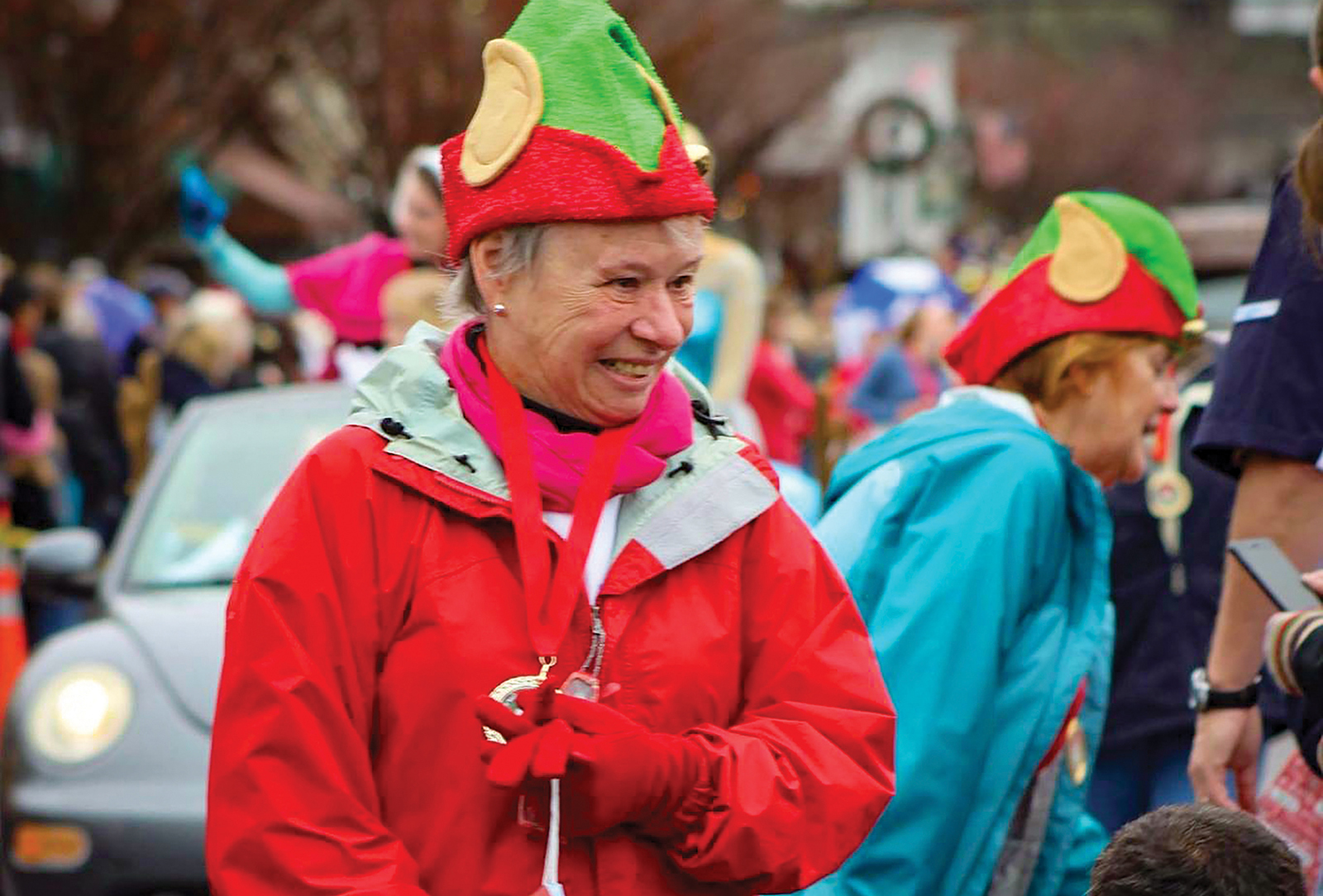 Written By: Luke Osteen | Issue: 2019/10 - October
My friend Christy Kelly died July 31 at her home in Scaly Mountain.
According to Irish folklore, there are some people living among us who have the ability to charm the birds out of the trees. I always considered that a bit of quaint folderol until I crossed paths with this force of nature.
If you live here on the Plateau, even if you're just here a few months out of the year, heck, even if you're just here for the weekend, Christy has made your life a bit brighter.
Just consider this month's issue of Laurel. The Highlands Food & Wine Festival on page 92, she's there. She was the driving force, the organizing principle, behind The Taste of Highlands, which evolved into today's festival. Think of that, bringing together the disparate personalities that make up the core of the local dining scene. Somehow Christy cajoled, nudged and juggled everything into place and made something wonderful for the entire community, year after year.
Or how about the All Hallows Eve-Downtown Halloween Fest, lurking like a darkened pumpkin patch at the far end of October and spotlighted on page 12?
Back in 1992, Katherine Farmer, Selwyn Chalker and I conceived Downtown Trick or Treat, unsure if it would work at all. The first incarnation was wobbly and tentative, and even after the fact we weren't sure if it would ever be repeated.
When Christy was named executive director of the Highlands Chamber of Commerce, she recognized that this was a unique celebration for the entire community and she instituted the practices that are still in place. When a group of old souls said that we should devise a way to keep out-of-town children away from the good times, clearly a refutation of our founding principles, Christy okey-doked them into submission and ensured that it's still a joyful, foolproof party for everyone.
It's going to be strange this year without Christy somewhere in the midst of the crowd – delivering candy to the merchants and community groups who were slipping handfuls of the sweet stuff to the kids (and sometimes costumed grown-ups), serving hot dogs, and patrolling in her orange vest with her Highlands Rotary comrades. And always with her gentle humor, always remembering that this night was ultimately for the children, for their innocent good times.
That same commitment to the children translated to the formation of Summit Charter School in Cashiers. Christy was in the mix of those confusing, contentious days when the school was being organized. She helped to shape those seven principles of the Summit Pledge. A generation of extraordinary young people have gone out into the world promising themselves: "Each day in my words and my deeds, I will do my best to live these seven virtues – Honesty, Respect, Responsibility, Compassion, Self-Discipline, Perseverance, and Giving."
And last month, there was Rotary Craft Beer Night, sponsored by the Rotary Club of Highlands. With its irresistible mix of brew, food, music and, of course, high spirits, it's the closest we'll ever get to the supremely happy nights at Helen's Barn. Yep, that was Christy's baby. She was there.
(I know some of the cynical among us have read that last sentence and glanced at the date at the top of this and said, "Nope, Luke, she wasn't." She was. I will fight you in the street over this.)
All of this was accomplished with an indefatigable cheerfulness that overcame any resistance. Though she often operated on the edge of chaos, she could dance.
And tell a story. She had a natural storyteller's ability to deliver a tale that you just couldn't resist. (If we're ever together, ask me to tell you about her childhood encounter with the poet Robert Frost. It'll make your socks go up and down.)
And like all good raconteurs, she left us wanting to hear more. So much more.
If you never got a chance to meet Christy, visit downtown Highlands on Halloween Night. Disregard what I said earlier – with its delirious mixture of joy, and candy, and laughter, I promise you she'll be there.
---
---