Mountains & A Molehill at Forever Farm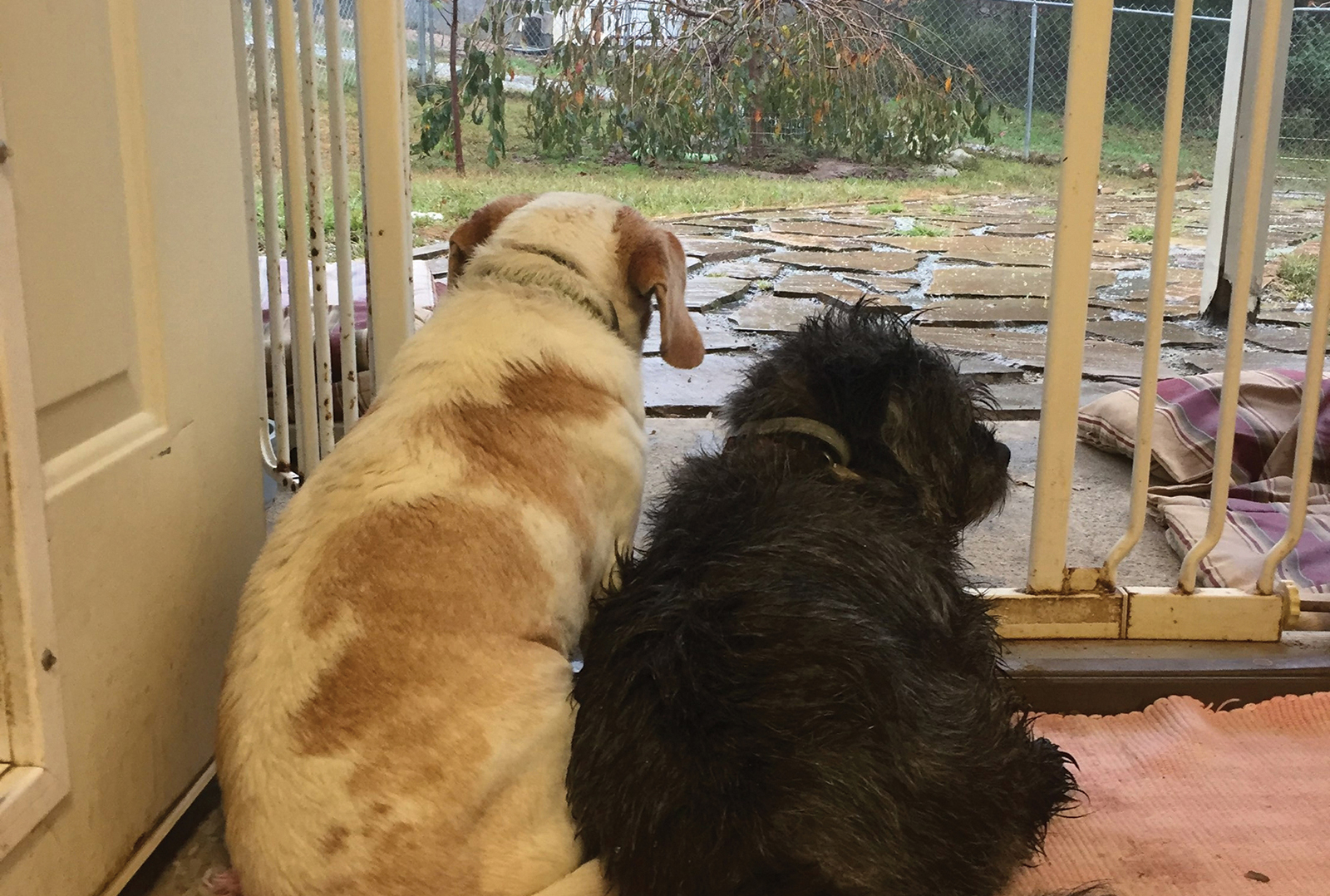 Written By: Kathleen Bub - Forever Farm | Issue: 2017/12 - December
As another year comes to an end at the Friends for Life Forever Farm, two of our residents, Tony and Jack, sit as newfound friends in the doorway of the main dog building on a rainy day, contemplating their life at the sanctuary.
Tony is a sweet old beagle that somehow ended up at our local county shelter a number of years ago, but was lucky enough to move from there to the Forever Farm. He loves that he can live in a "pack," yet has all the comforts of a family pet. His favorite pastime is running around in the yard with one of his many toys. His new buddy, Jack, a terrier pug mix, arrived just a few months ago when his "mom" had to move to a senior's apartment which could not accommodate her dog. That situation is usually very sad for a pet, but Jack adapted quite well. He had always lived in an apartment and had to be walked on a leash. Now, his true lifestyle has been realized. Jack was born to be a "landscape architect," and can now devote his days to digging holes big enough to disappear into. We weren't sure why he has to bark as he excavates – perhaps to warn subterranean creatures that he is coming. Perhaps so, because one day Tony and Jack, the dynamic duo, combined their talents, and actually caught a mole.
A warm, soft bed at night and nap time, tasty, nutritious meals, the attention of a caring staff and volunteers, and plenty of playtime with friends. Our residents have plenty to be thankful for. And we at Friends for Life thank our supporters for helping us provide all this for our senior and special needs animals.
As we look forward to next year, we ask that our friends continue to support our mission. Your tax deductible donations can be made online on our website at friendsforlifeforeverfarm.org or mailed to P.O. Box 340, Sapphire, NC 28774. To ask questions, or make plans for a tour of the Forever Farm, please call (828) 508-2460, or email us at [email protected].
---
---