Most Wonderful Time of the Year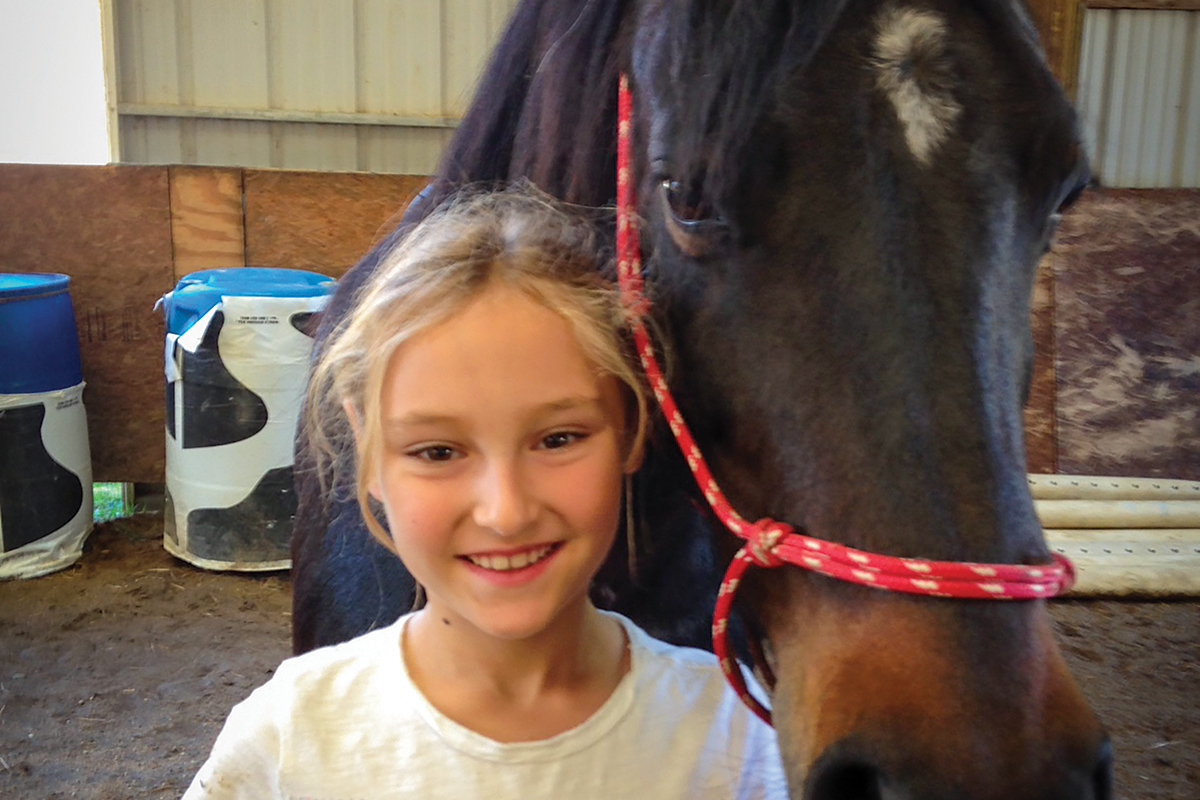 Written By: Sue Blair - Carpe Diem Farms | Issue: 2016/12 - December
It seems so appropriate to continue our theme of gratitude for all the gifts we continue to receive. You just never know on any given day at Carpe Diem Farms who will show up and what blessings they will provide.
Volunteers drive Carpe Diem Farms. We have one paid staff member who works Monday through Friday, and farm chores and care for nine wonderful horses never ends. We feed three times a day to keep the horses' metabolism balanced, muck stalls twice a day, and the fields once a day. The drought has been hard on the fields. There is nothing left to eat. We have to hay now what we would normally feed in the middle of the winter. We soak all the hay, so more hay, more time spent soaking and a much greater expense. Farming is labor intense and we love what we do!
Our latest Adopt-A-Horse member, Carole Light of Scaly Mountain, adopted a portion of Battersea Violet's care in celebration of her eight-and-a-half-year-old granddaughter, horse lover Alyssa Selvey. Not only does Alyssa enjoy coming out to dance with Violet, she jumps right in to help with chores. Age has no limits when it comes to farm chores!
Friends of the Farm Greg and Amanda Gregory recently made a "just because" gift to the operating budget with no fanfare. Their gift helps us keep the gate open, pay the bills and provide our exceptional experiential programs. Our gratitude abounds for the 20-plus years they have shared their resources with CDF.
At this most wonderful time of the year, the horses and all of us wish you a very Merry Christmas and a Blessed New Year! We thank all who provide financial support throughout the year and ask you to consider CDF in your year-end giving.
Carpe Diem Farms is a 501©(3) educational non-profit foundation. See carpediemfarms.org for more information.
---
---