Making a Splash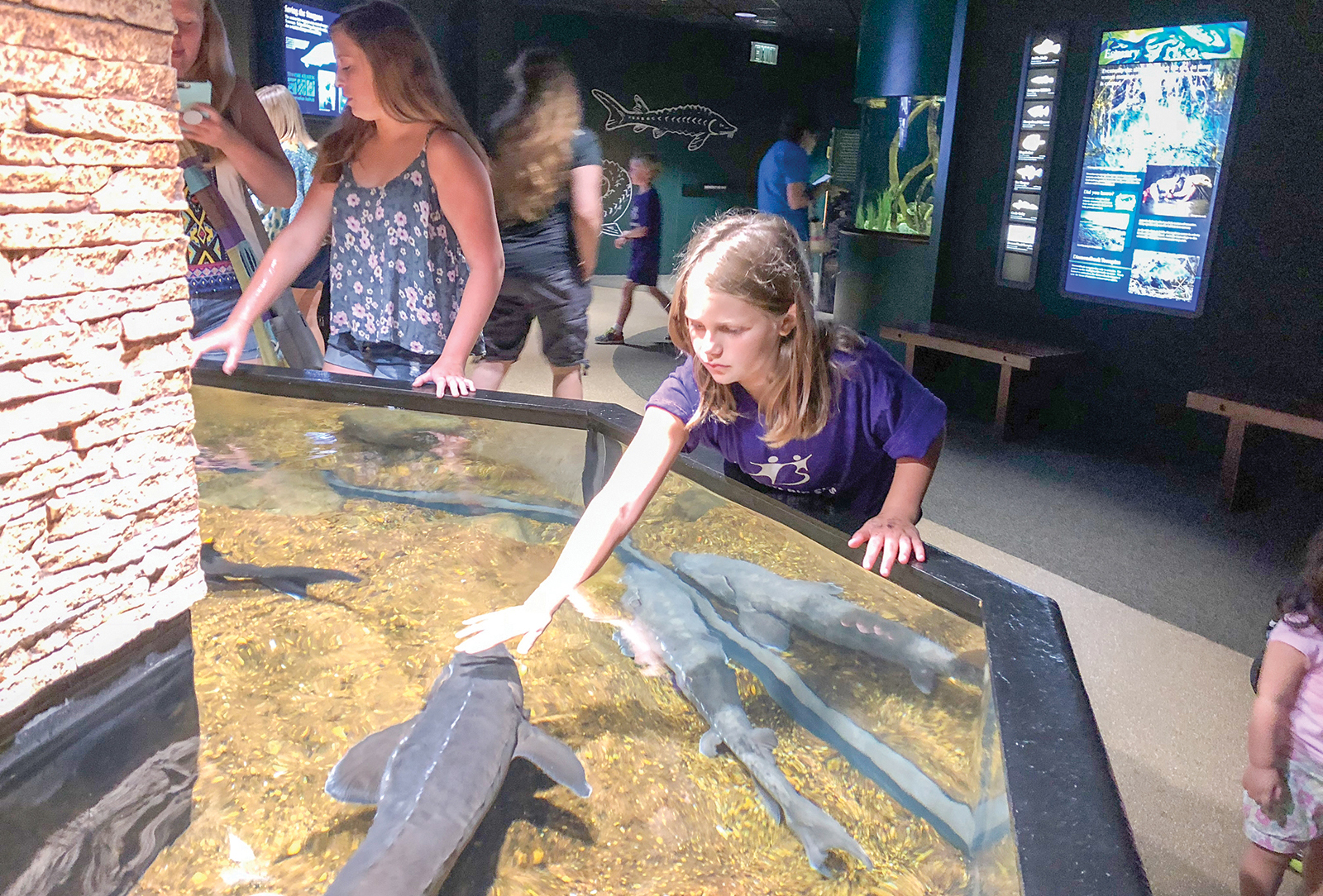 Written By: Elizabeth Spaulding - Big Brothers Big Sisters | Issue: 2018/10 - October
Dolphins and Whales and Sharks, Oh My! As a kickoff to school starting this fall, both BBBS of Cashiers and of Highlands took trips to aquariums.
BBBS of Cashiers explored the Tennessee Aquarium, whereas BBBS of Highlands opted for the Georgia Aquarium in Atlanta. Both of these trips proved to be a really fun, educational, and engaging group outing for our participants. For most, this was their very first visit to an aquarium, and their awe of the ocean life was rewarding to witness.
The highlight of the trip to the Georgia Aquarium was the dolphin show, where our Littles chose to sit in the "soak zone." Three quarters through the show, their excitement about the soak zone waned as they had yet to get splashed even a single time. However, in the last 5 minutes of the show, the dolphins went into full splash attack, leaving us soaked from head to toe! The Littles beamed with delight from having gotten soaked by the dolphins to the point of their shoes spewing water with each step they took. It made for a very memorable and noteworthy story to share with everyone upon our return.
Both Highlands and Cashiers branches engage the BBBS group in enrichment activities several times throughout the year. One of the wonderful things about mentoring through BBBS is that there are many opportunities and support provided to gain access to experiences that they otherwise would not have accessed. The engagement in new experiences Littles have with their mentor is something that helps to build self-confidence, create higher aspirations for themselves, and focus on what they are capable of.
We're always looking for additional mentors of all ages who would like to commit to being a part of a child's life. Both Cashiers and Highlands branches offer site-based and community-based programs that allow our volunteers flexibility and fun.

---
---