Little Moments Become Big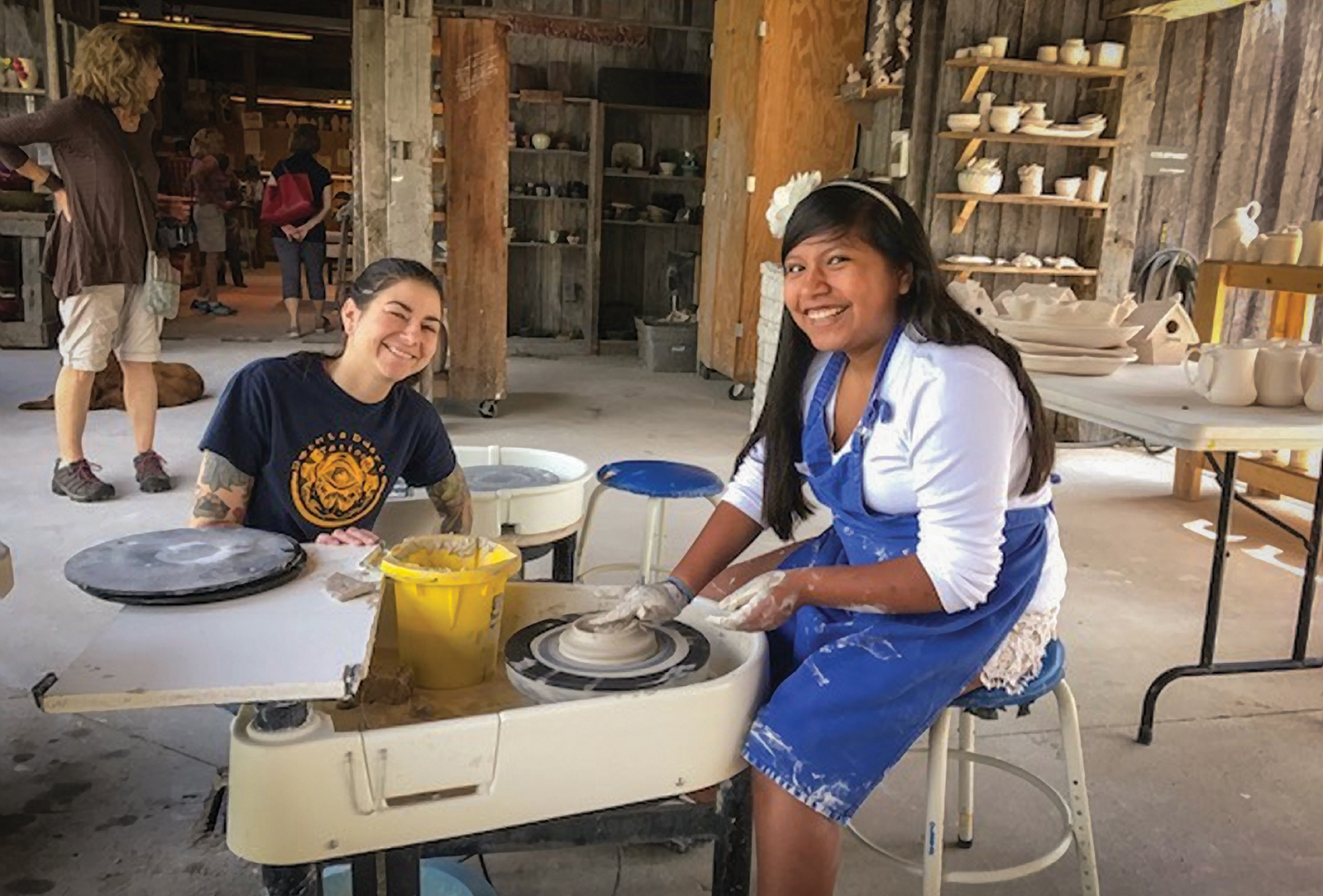 Written By: Elizabeth Spaulding - Big Brothers Big Sisters | Issue: 2018/04 - April
Bigs and Littles start their friendship as strangers who have agreed to put time into getting to know each other.
The rapport, built through their regularly occurring outings and sharing in novel experiences, is the awesome return of this investment. In the beginning of the friendship, Bigs usually choose the outing and present the idea to the Little to ensure their interest in the venture. This is often spending time outside exploring the beauty of Western North Carolina, art, music, or sports. They build an initial bond through shared activities. These small seeds of curiosity often spark big interests from the Littles, especially when they get to experience something with their Big that they didn't know of before.
In the Spring of 2017, Ana and Eleanor were matched based on their interests and how their personalities would complement each other. Since then, they have tried many different activities, but have discovered that art is their happiest joint hobby. Ana is exploring different mediums/arts through The Bascom where she takes weekly classes from resident artists. They both also enjoy spending time at Eleanor's studio painting together. Ana is a natural in other artistic attempts, like pottery, screen printing and photography. The joy sparked in Ana from engaging in art together is something that Eleanor enjoys being a witness to. And through these shared art activities, these two have built trust, friendship and a strong bond.
We are always looking for additional mentors of all ages who would like to commit to being a part of a child's life. Both Cashiers and Highlands branches offer site-based and community-based programs that allow our volunteers flexibility and fun. The school-based program allows mentors the opportunity to assist children with academics and social skills weekly at school. The community-based program enables mentors the freedom to participate in activities that occur after-school or on the weekends twice a month.
If you want to learn more about mentoring through BBBS, please contact Elizabeth Spaulding at [email protected].
---
---