Land Trust: McKinney Meadow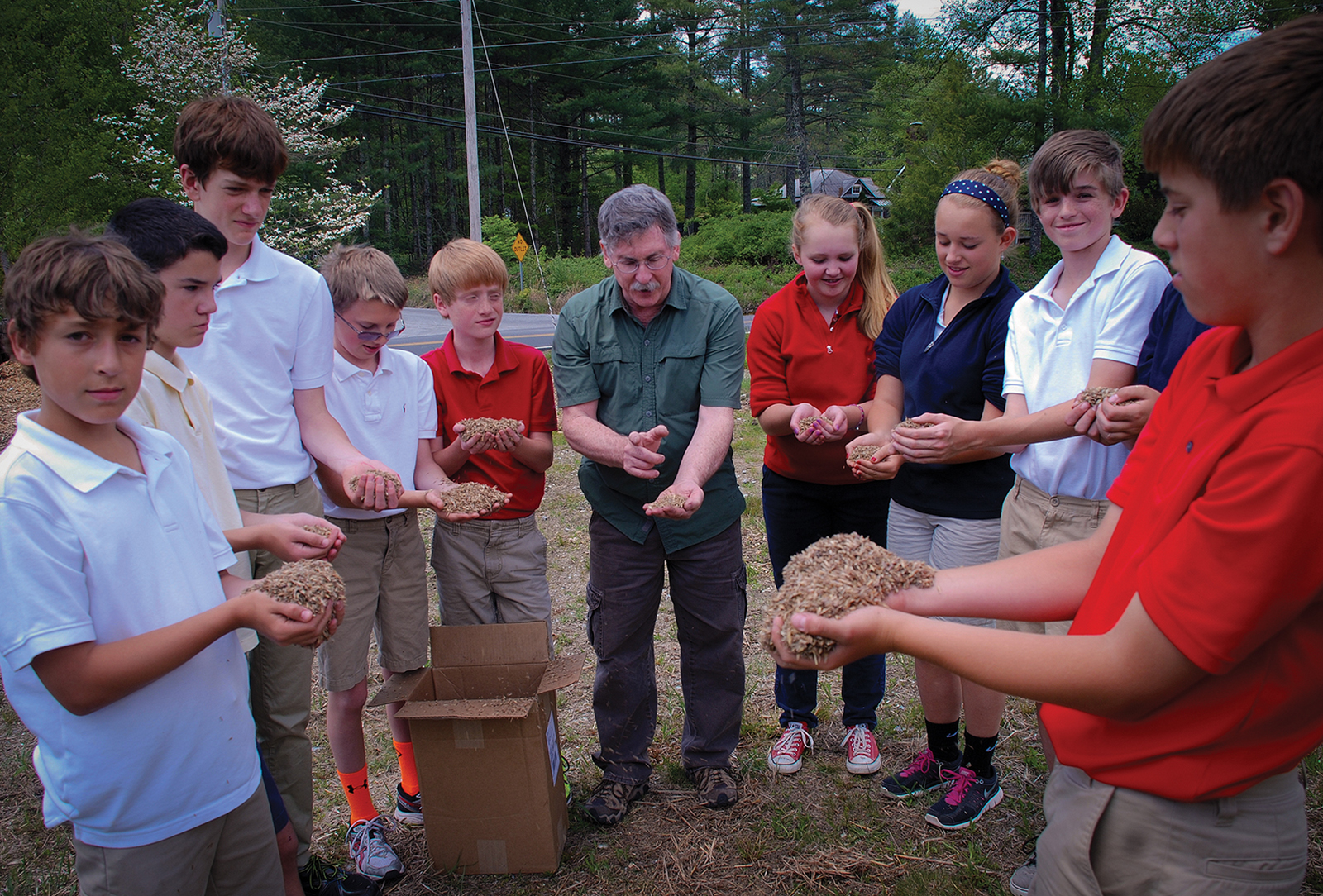 Written By: Julie Schott - Highlands-Cashiers Land Trust | Issue: 2015/04 - April
Conserving valuable land resources for all generations is the mission of Highlands-Cashiers Land Trust.
Providing and managing greenspace is part of that mission and we are proud to contribute to the success of another very special public greenspace: McKinney Meadow in Cashiers.
The McKinney Meadow is a 2.11-acre "mountain meadow" that marks the entrance to an historic tree-canopied corridor that is home to a number of properties on the National Register of Historic Places in Cashiers.
The property itself has a rich history. In the mid-1800s the McKinney family owned a popular boarding house there. Mrs. McKinney was known for her good cooking and mountain hospitality and the spring on the property was a popular stopping place for travelers. This property embodied the spirit of southern hospitality.
The McKinney family may have even played a role in naming the town. James McKinney had a prized horse named "Cash." According to one legend, the stallion disappeared one fall, only to be found again the following spring. They say the town was named for "Cash's Valley" which was later shortened to "Cashiers."
Thanks to the vision and support of the community, plans are now under way to restore the property as a natural wildflower meadow. This will also enhance the 107 historic corridor, promote conservation of greenspaces, and educate the community about conservation and environmental topics such as native plant identification and cultivation, eradication of invasive species, habitat protection for wildlife, butterflies and bees, reintroduction of the American chestnut tree, and archeological research.
The McKinney Meadow is an affiliate of The Village Conservancy and is chaired by Ann Austin.
"This has been a community project and could not have been possible without the support of those who recognize the opportunity we have to restore a local treasure," says Ann.
Highlands-Cashiers Land Trust has been proud to offer our support with master planning and meadow management, plant identification and inventory assistance, a chestnut tree restoration project, and purchasing and planting seeds with the help of Summit Charter School Students.
---
---