Journey Come Full Circle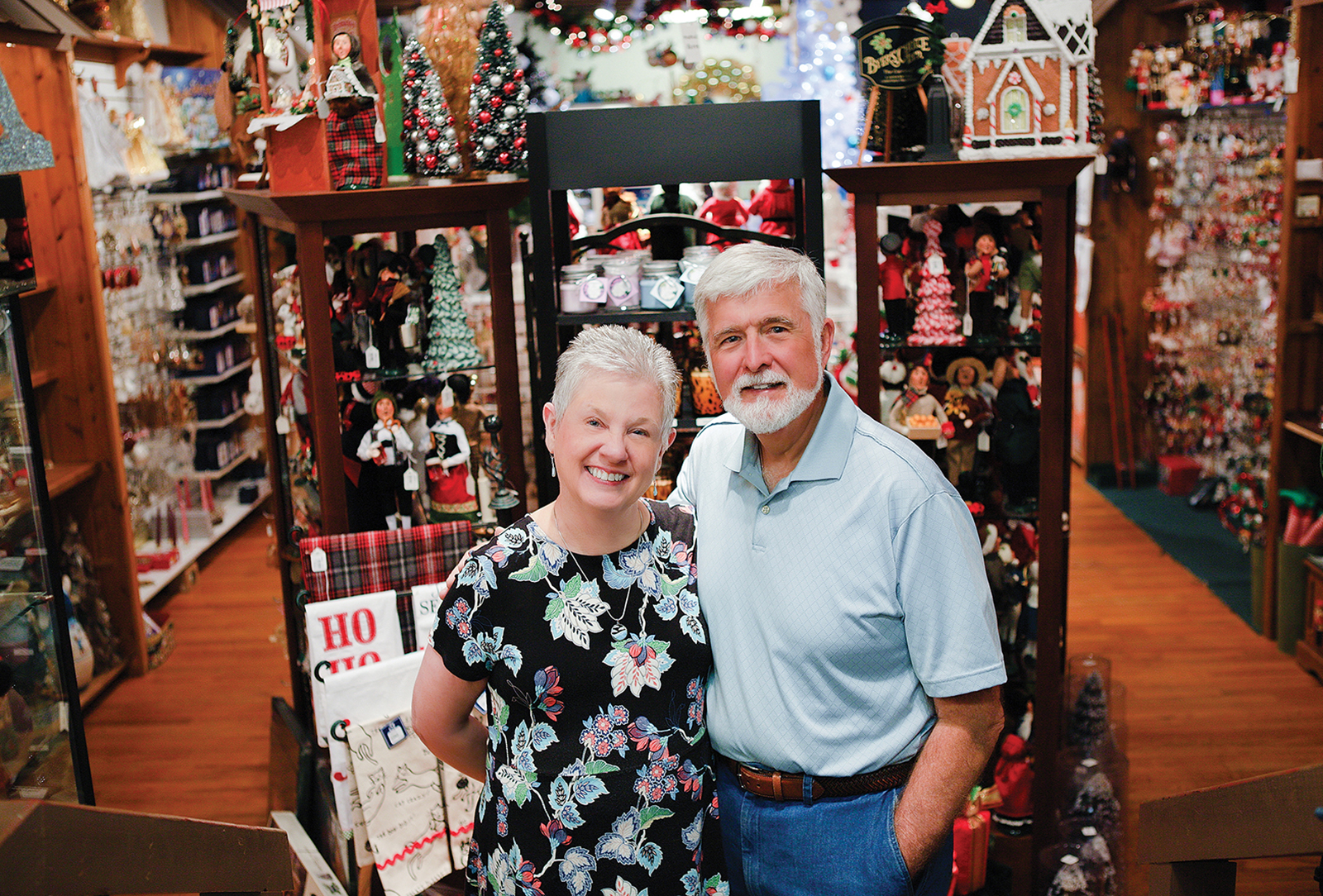 Written By: Bob Kieltyka | Issue: 2019/08 - August
Fifteen years! It's nearly incomprehensible to think this much time has passed since I began my affiliation with the Chamber of Commerce.
My wife Trisha and I had purchased The Christmas Tree upon relocating from the Atlanta area with plans to devote our time operating a small business, immerse ourselves into community activities as full-time residents and hopefully find more free time than we had available in our previous working lives. Okay, so two out of three isn't bad – we are still searching for the ever elusive spare time.
Soon after joining the Highlands business community, I was invited to become a member of the Rotary Club of Highlands. I have an ever-growing appreciation for the honor that was bestowed upon me to become a member of this most civic-minded group of dedicated citizens who are truly devoted to "service above self." I am proud to be counted as a member of this wonderful organization and hope to continue to be among them for many years.
Shortly afterward, my relationship with the Chamber evolved from that of a Chamber member to becoming a member of the Board of Directors. It was a fateful day in 2005 when then-board member and Owner of Mirror Lake Antiques Stan Cochran asked me to consider running for a seat on the board.
Next thing I knew I was seated before Chairman of the Board Jim Mullen and seven other directors who patiently mentored me through the next two years. My first committee assignment, which I thoroughly enjoyed, was to serve as the chamber's public affairs representative. I sometimes wonder just how many town and county meetings I have attended over the years. These meetings are both valuable and occasionally eye-opening experiences. I wish more citizens would make the effort to attend these public forums to learn and be heard.
In 2006 the Executive Director position became available and much to my surprise I was chosen from among several fine candidates to fill the position. Since then I have been privileged to work under the guidance and direction of 14 chairpersons and Boards of Directors who along with the support of a dedicated staff and many volunteers were all focused on the mission of making a contribution to the community and helping Highlands businesses succeed and grow. Each successive board has brought positive change to the community and it's been most rewarding for me to be part of the Chamber's success.
Unquestionably the greatest reward for me personally has been working alongside a fine Chamber staff, dedicated volunteers, interacting with community leaders, business owners, their employees and the public on so many levels that touch the lives of every member of the community as well as the many visitors who find their way to Highlands. While events that were initiated by the Chamber, such as the Highlands Motoring Festival and the Highlands Food & Wine Weekend, stand out most notably, there are many other less visible achievements too numerous to list here.
So I have come full circle as I conclude my time with the Chamber and return to the full time life of a retailer at The Christmas Tree where I welcome the opportunity to once again work alongside my wife, Trisha, as we pursue our life together and continue our search for more time to relax and enjoy life.
---
---