It Was a Calling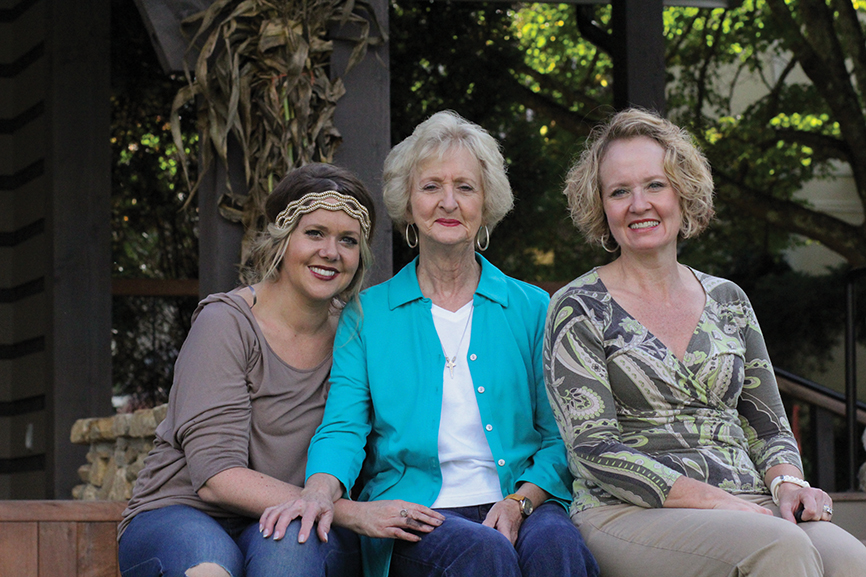 Written By: Jenny King | Issue: 2015/11 - November
If you've ever had the good fortune to meet Highlands native Tina Rogers, you'll understand the term "whirlwind."
Tina normally has at least six things going on at once. She is the owner of Temp Staffers, runs a housekeeping business, a bookkeeping business, teaches aerobics to adults and exercises to preschoolers, and also helps cater parties. Yet she manages to find time to donate to The Food Pantry of Highlands.
It's difficult to get Tina to talk about, in particular, why she chose to help feed the hungry in Highlands. She'll talk endlessly about why the food pantry is needed, who it serves and why; but all she'll say about herself is, "It was a calling."
Her passion is irresistible and her mother, Agnes Crowe, and daughter, Maggie Barden, have been drawn to her side. That's right, three generations working together at the Food Pantry of Highlands.
Agnes Crowe is well known in town for her 22 years at Highlands School as Data Manager and Maggie is a stylist and makeup artist at Creative Concepts.
When speaking with these three women, you'll discover some things about our area you might not know. There are a large number of residents that live with food insecurity every day. The Food Pantry can only do so much and is in need of monetary donations to keep it going. They have to pay utility bills for their location on South Third Street and buy food from Manna Food Bank, which serves 16 counties in Western North Carolina. Agnes, Tina, and Maggie all volunteer to distribute food Monday afternoons.
The pantry is open from 3:30 to 5:30 P.M. on Mondays and due to the cost of rising food prices, is severely limited in what can be handed out: one week it was six eggs and one roll of toilet paper for a family of four, for example.
We don't all have to be whirlwinds of activity to make a difference and there are many ways we can support Tina, Agnes, and Maggie in their work. For more information please email [email protected]. Send monetary contributions IFC, 348 South Fifth Street, Highlands NC, 28741 earmarked: Highlands Food Pantry.
---
---