Investing in our Children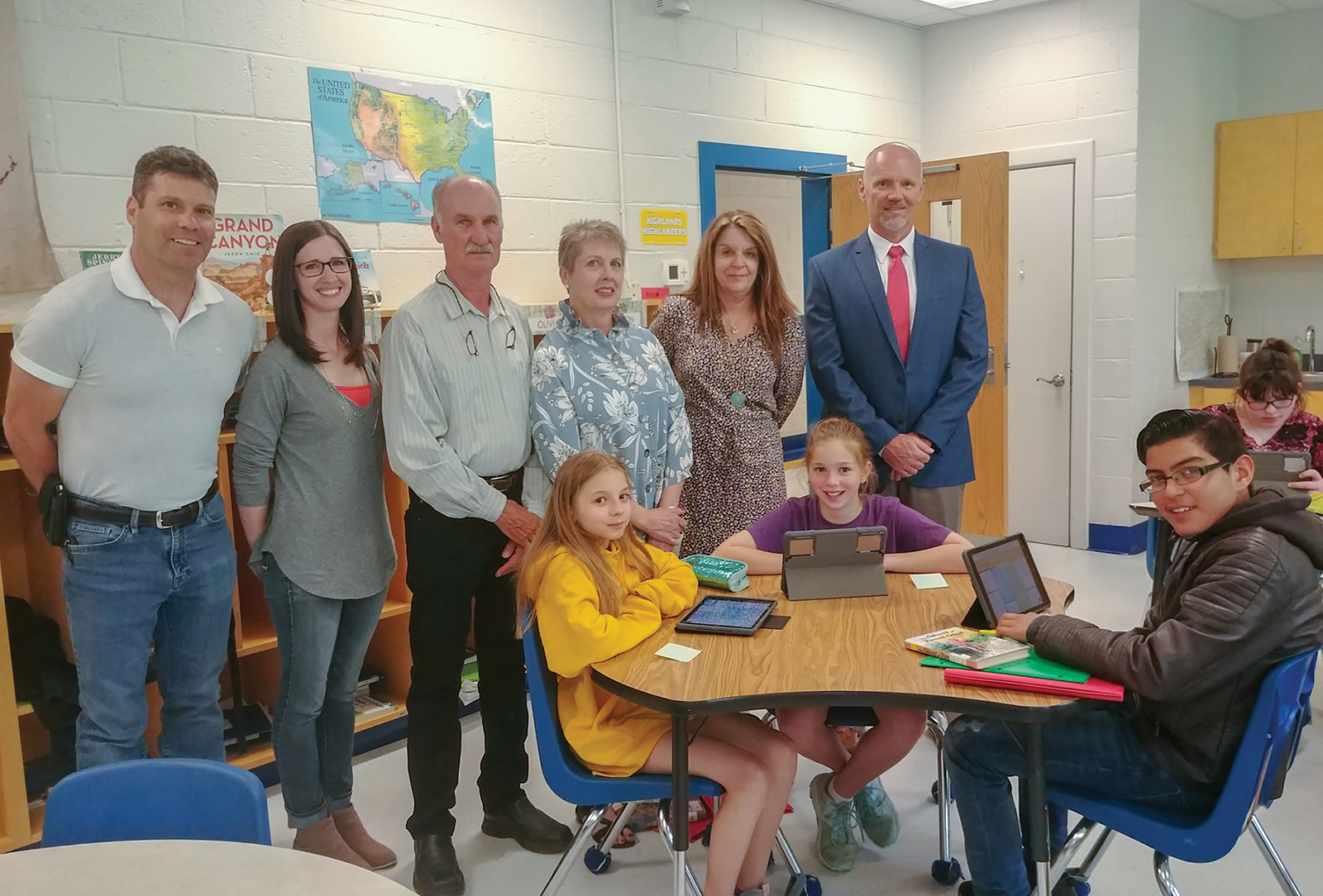 Written By: Luke Osteen | Issue: 2019/06 - June
Highlands School stretches from Kindergarten through Grade 12.
Providing quality education to such a diverse student body, especially in this age of stretched-to-the-breaking-point budgets, is especially tricky in a mounta,in community with a year-round population of just under a thousand. Added to the challenge is the fact that 41 percent of Highlands School students live at or below the poverty line.
Fortunately for the school and its students and their parents, a local group has decided to do address these issues. So committed is this group that it's announced a fundraising goal that, at first glance, seems wildly ambitious, just this side of impossible.
Advance Highlands Education Committee is a grassroots organization that's pledged to raise $2.8 million to improve the infrastructure of Highlands School and meet the needs of teachers in the classroom.
On a practical level, that means immediate upgrades to outdated technology, capital improvements to the Media Center and an endowment to support the long-term educational needs at Highlands School.
If AHEC's members have any doubts about raising those kinds of funds, they sure don't let on.
"I believe in the kids of our community and Highlands School," says Derek Taylor. "For some of them, our little school will be the only opportunity they have for a better life. Let's make it the best school in the state."
The group is working alongside teachers and the administration to identify specific needs. So far, they've identified the need to expand the school's library. Already they've acquired a $200,000 donation to help accomplish that.
"It's my hope that in the coming years with AHEC to provide access to an amazing library with STEM (Science, Technology, Engineering, and Math) Maker Carts, comfortable and appealing learning spaces, all the books anyone could ever want to read or study on any subject they choose – digitally or hardbound," says AHEC's Melissa Delany. "I want students to have access to technology like Google Glasses, Smartboards, 3-D printing, and online courses and to expand continuing education to our teachers so that they can continue to learn, and bring back knowledge, new techniques and enthusiasm to our Highlands School students."
Answering the call at the start were Art and Angela Williams, whose gift of $50,000 allowed AHEC to buy iPads for students in kindergarten through fourth grades. James Kneisley, the grandfather of a fifth grader, became enthused about the possibilities and made a donation matched by AHEC that bought iPads for the fifth-graders as well.
AHEC plans to acquire further funds to ensure that iPads are provided for students through the eighth grade.
Obviously, these are ambitious goals, yet AHEC members are enthusiastic in their belief that Highlanders will open up their hearts and their checkbooks for the students. If you'd like to help, make checks payable to "Advance Highlands Education Committee" and send them to PO Box 2095, Highlands, NC 28741.
---
---