Hurricane Help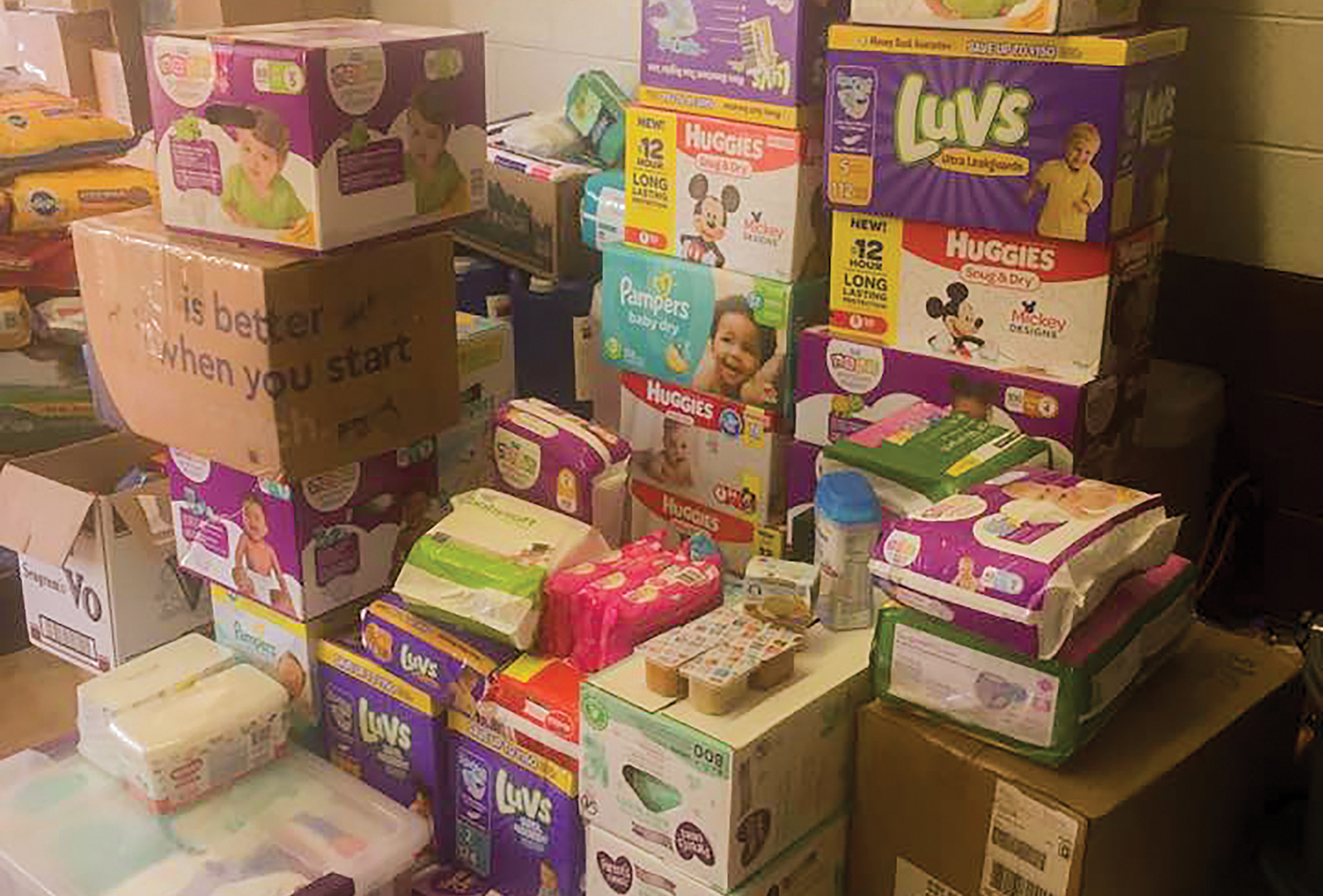 Written By: Jane Jerry | Issue: 2017/10 - October
As Laurel readers are aware, last month Texas was devastated by Hurricane Harvey. Highlanders wasted no time in identifying the most urgent needs, collecting money, loading a truckload of supplies and delivering it to people in the greatest need of help.
Members of the Rotary Club of Highlands and area residents were notified that funds could be donated on-line or in person to the Highlands United Methodist Church.
Assistant Fire Chief and EMS Chief Robbie Forrester was immediately in contact with emergency relief personnel in Beaumont, Texas, ninety miles east of Houston. Robbie was advised that a tremendous amount of relief items had been delivered to Houston, the major metropolitan area that was devastated by the hurricane. The smaller towns were not as fortunate and were equally devastated. Robbie was advised that their biggest need was clean water. So on Saturday October 2, Wilson Gas employees Michael Chastain and Tubby Zachary packed a truck with a pallet of Clorox, a pallet of dog food, and 17 pallets of water from Mountain Valley Water of Asheville and headed to Texas.
"As we approached the port of Beaumont, the piles of debris – soaked sheetrock, household items, toys, furniture… piles and piles of debris stacked along the streets – were overwhelming. Equally disturbing was the line of cars waiting to receive water that stretched for several miles, " Chastain remembers. "When we arrived at the distribution point they were down to the last pallet of water so the 17 pallets we brought were very gratefully received."
The small town of Beaumont took on 5' of water in merely 5 days. In that same time period, over $10,000 was given by people from Highlands and surrounding areas. Contributions are still being accepted for hurricane relief; checks should be made payable to Highlands United Methodist Church and include "Texas Relief Fund" on the memo line.
As of this writing, the nation waits apprehensively for news of Hurricane Irma and hurricane season is still early. Undoubtedly the Highlands-Cashiers communities will continue to give generously as new needs arise.
---
---