How to Make a Difference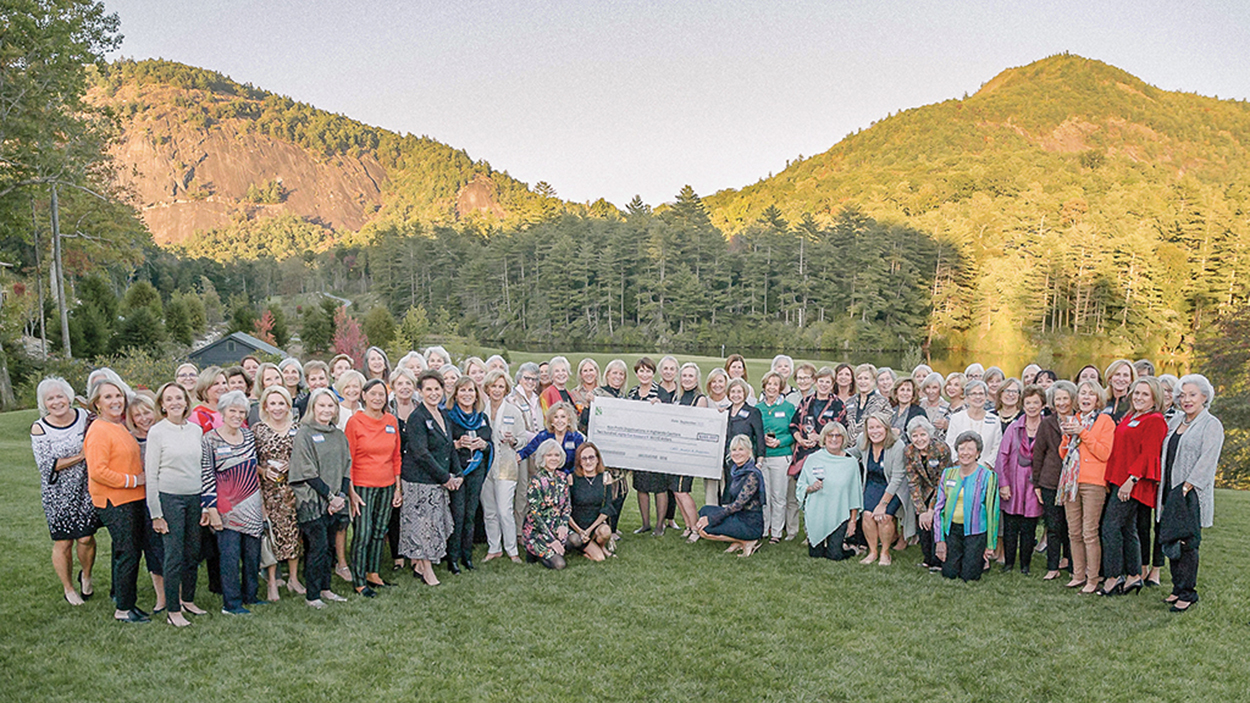 Issue: November - 2022 | Photograph By: Susan Renfro
The generosity and wise counsel of Cullasaja Women's Outreach has enriched the community, far into the future.
---
Few people are better equipped to answer the question, "How can I make a difference in my community?" than the women of Cullasaja Women's Outreach. 
Sixteen years ago, women of the Cullasaja Club community were invited to respond to the question of civic empathy. The handful of ladies who gathered that first day recognized a responsibility to give back to help make life better for others on the Plateau. They recognized that with affluence comes an understood obligation to reach out to those far less fortunate.
The women envisioned a better way forward. By creating an umbrella organization, they could join together to raise funds to support the works of area non-profits. By the conclusion of their initial meeting, they pledged funding to be used for grants given collectively in the name of Cullasaja Women's Outreach. They raised nearly $40,000 that first year. This year, the organization, now 95-women strong, raised $285,000. Since its founding, CWO has invested a total of $2,465,000 in area not-for-profit and charitable organizations. 
Determining the destinations for 2022 disbursements was made by a 19-women grants committee. They conducted site visits, evaluated proposals, and analyzed requesting organizations' financials, community impact and effectiveness. 
"It's quite a process, but it's not cumbersome. It works beautifully for our grassroots, all-volunteer organization," said Margaret Eichman, executive director. One hundred percent of funds raised were directed by the grants team to local charities and not-for-profits. All funds are remitted to CWO's donor-advised fund, administered by the Community Foundation of Western North Carolina.
In 2022, individual grants ranging from $6,000 to $25,000 were awarded to 20 organizations. 
Reflecting upon the grants, Lindy Colson Harrison, Grant Co-chair said, "Our gifts are a way of saluting and supporting the selfless people who provide safety-net services in our area."
CWO grants work "to strengthen the Highlands/Cashiers community by helping our neighbors—enabling local programs that effectively provide medical and counseling services, as well as those that nurture literacy, arts and education, thereby enhancing the community for all." 
CWO continues to fulfill their inherent goal of "making our corner of the world a little better, one grant at a time." Ms. Eichman observed, "Through our giving, it has become ever more apparent that changing the world for the better begins with the actions we take in our own backyard."
For more information, visit cullasajawomensoutreach.org.
---
---