Hitting Paydirt With Ashtin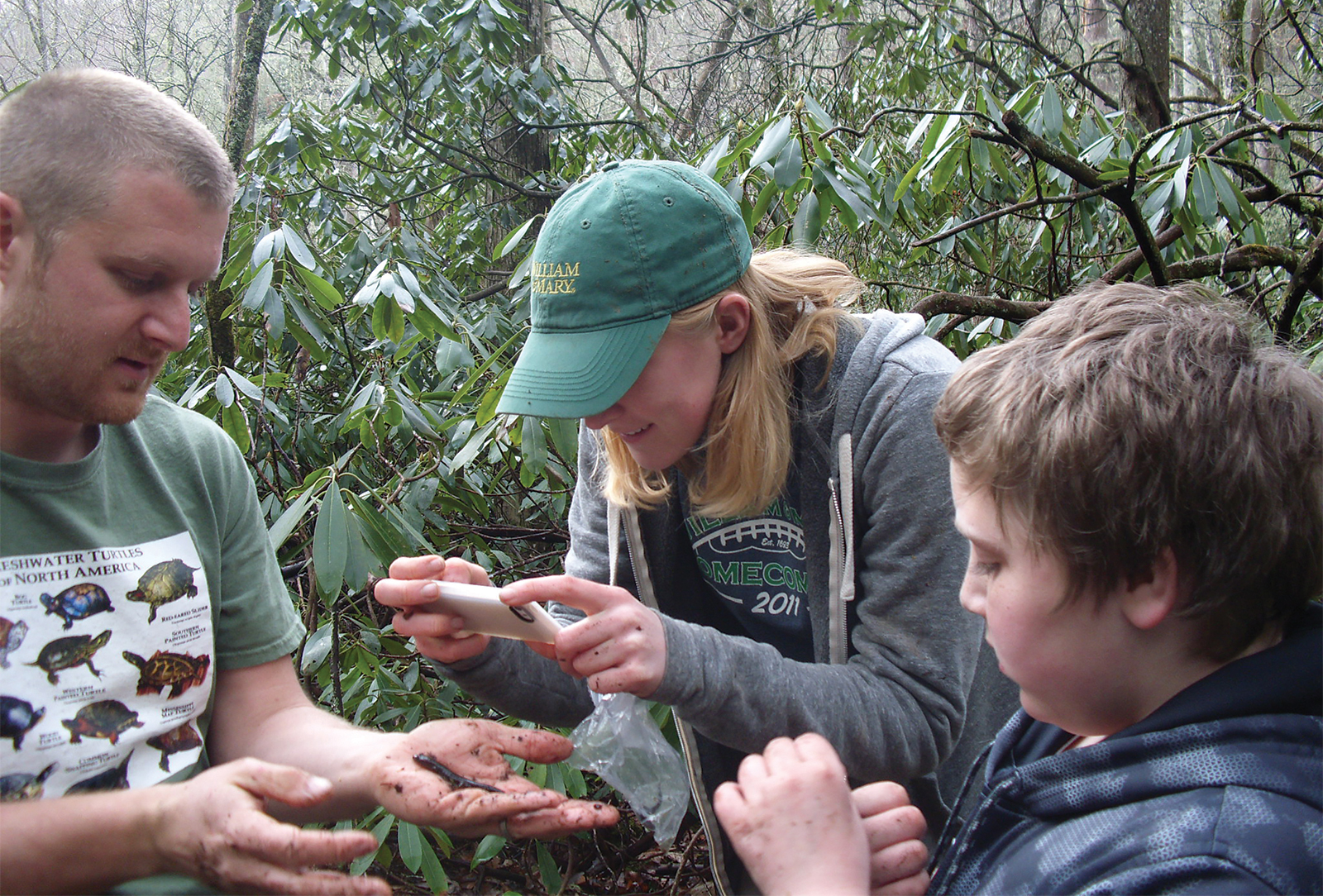 Written By: Elizabeth Spaulding - Big Brothers Big Sisters | Issue: 2017/05 - May
Big Brothers Big Sisters of Cashiers and Highlands are fortunate to receive wonderful community support from a variety of local businesses. But rarely does collaboration shape out to be a perfect mixture of fun, learning and camaraderie.
The Highlands-Cashiers Land Trust and The Bascom recently partnered to create an engaging, ongoing monthly curriculum to fulfill the specific interests of Ashtin, a herpetology-loving member of our program. He and his Big, Laura, regularly explore nature and their love of science when they go on outings together.
On a recent outing they participated in an authentic field study led by Paige Engelbrektsson and Kyle Pursel from the Highlands-Cashiers Land Trust to learn more about searching for and studying salamanders in their natural habitat. According to Laura, this rich learning experience has inspired Ashtin to keep an observation journal of his own.
Following their field study, Kristina Baker from The Bascom incorporated art into their learning. Kristina helped Ashtin create a mixed media piece of a gopher tortoise's burrow with a spray paint sky, burrow made with crayon, dirt/sand mixture for the soil and cut-outs of the gopher tortoise and other animals that use or live in its burrow. The Bascom and Highlands-Cashiers Land Trust have enabled our participants numerous opportunities to enhance the interests of our Littles. This type of support from collaborations with local businesses helps our mentors to provide guidance and learning opportunities unique to the passions and interests of our Littles.
Mentors in BBBS of Cashiers and Highlands are fortunate to have such great resources available from the local businesses that support our efforts to make a difference in our community through working with youth. We are always looking for additional mentors of all ages who would like to commit to being a part of a child's life.
If you want to learn more about mentoring through BBBS, please contact Elizabeth Spaulding at [email protected] or [email protected].
---
---