Highlands Rotary Club: Shop with a Cop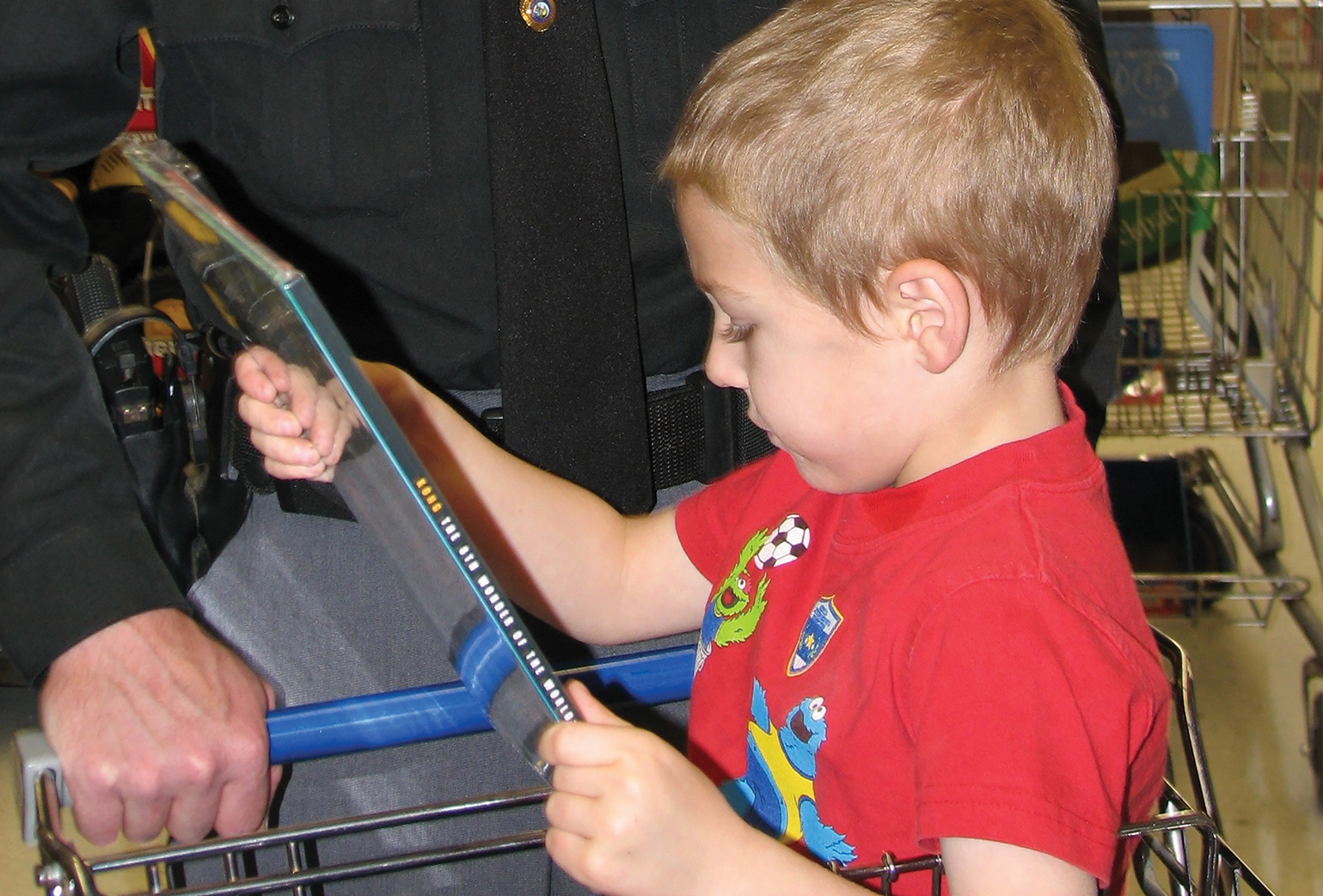 Written By: Wiley Sloan | Issue: 2017/11 - November
For the past 16 years Law Enforcement Officers throughout Macon County have worked diligently to bring the true spirit of Christmas to area youngsters. In 2016 more than 350 children accompanied by officers from the Town of Highlands, Franklin and other Macon County entities, plus the U.S. Forestry Services, Marines and Army Reserves and N.C. State Troopers have shopped for Christmas presents for a family member and themselves.
These "Christmas-challenged" youngsters, selected by teachers, churches, after-school groups and the Law Enforcement Officers themselves, come from families facing monetary challenges (single-parent homes, temporary unemployment, an incarcerated parent and other hardships). Parental permission is required for the children to participate in the program.
Funding for the Shop with a Cop program comes from throughout Macon County. Generous business owners and area citizens plus the area Rotary Clubs donate funds to make this program a reality. This year, ladies from the Mountain Garden Club will be assisting in raising funds for the program. Each child receives $100 for their shopping spree.
Imagine youngsters who have done without, finally having a chance to shop. Last year one young girl's first purchase was a pillow case − something we all take for granted, but she had never had one. After the shopping spree, the children are treated to a party at a local fast food restaurant where Santa pays them a visit. Then the Law Enforcement Officers help them wrap the presents.
Since SWAC has been in existence, no child has been turned away. Sheriff Robbie Holland, who began the program in Macon County, always fears that funds will be short, but that has never happened. There won't be a SWAC Bingo Night this year, so please make your checks to Macon County with a note on the Memo Line for "Shop with a Cop". Mail the checks to Caroline Cook at P O Box 2785, Highlands, NC 28741 or drop them by the Highlands Police Department behind Town Hall (near the Highlands Playhouse).
If you hear a small voice on Christmas morning, it may be a child saying thank you. Wouldn't it be wonderful to hear a chorus? Sponsor one or two children. Mail your check today. Merry Christmas.
---
---