Highlands-Cashiers Land Trust: The Best Gift of All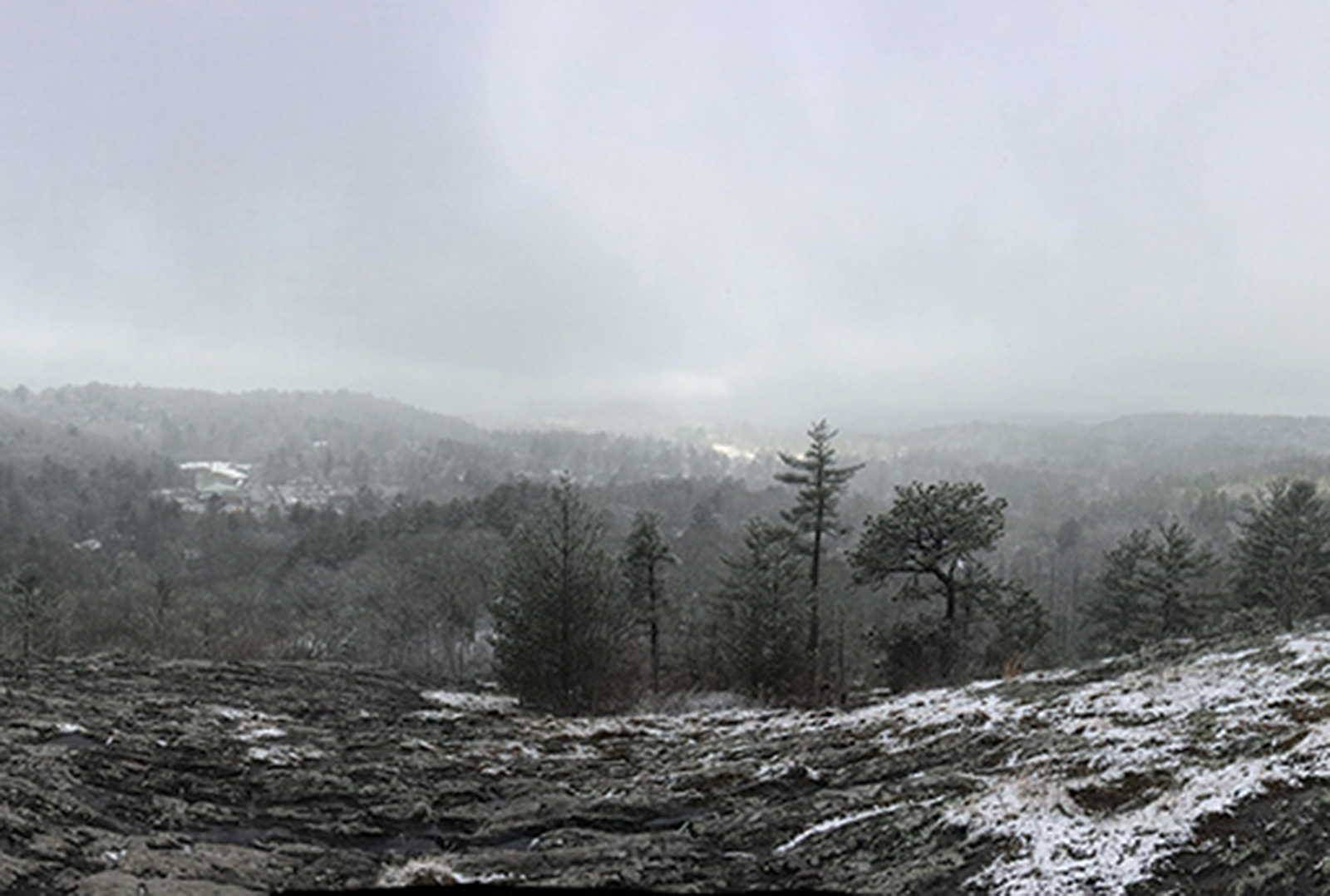 Written By: Julie Schott - Highlands-Cashiers Land Trust | Issue: 2017/12 - December
Sitting on Santa's lap you muster up all your courage and whisper what you hope to receive under the tree this year even though you're kind of freaked out that his beard is so big and his elves are hovering over you like cheerful yet slightly intimidating bouncers at the gates of the North Pole. Ah, the giving season is here!
If you're like most people, you put a lot of thought into the gifts you will bestow to your children, your friends, and your favorite sales clerk, but have you really thought about the gifts that you receive on a daily basis?
For those of us who are fortunate enough to call these mountains home, we may not always take the time, especially during the hustle and bustle of the season, to recognize the gifts we receive all year long from the mountains themselves – critical things like clean air and water, healthy habitat, places for recreation and a source of economic sustainability.
Thanks to those who support Highlands-Cashiers Land Trust, we are able to protect the air and water quality these mountains provide as well as the healthy habitat which all who live here depend on. The mountains also provide abundant recreational opportunities for hikers and those who simply seek respite by way of a calming view. And all of these elements are key to one of our top industries that many of us who live here depend on – tourism.
Your Land Trust works year-round to be good stewards of these precious, life-giving gifts our mountains provide. We depend on you and your tax-deductible contribution to help us fulfill our mission of protecting valuable land resources for all generations. And we don't have any overbearing elves to contend with.
To become a member and learn how you can help save mountains, visit www.hicashlt.org or contact us at [email protected] or (828) 526-1111. From our Land Trust family to yours, "Happy Holidays and best wishes for the New Year!"
---
---