Have You Met Grace?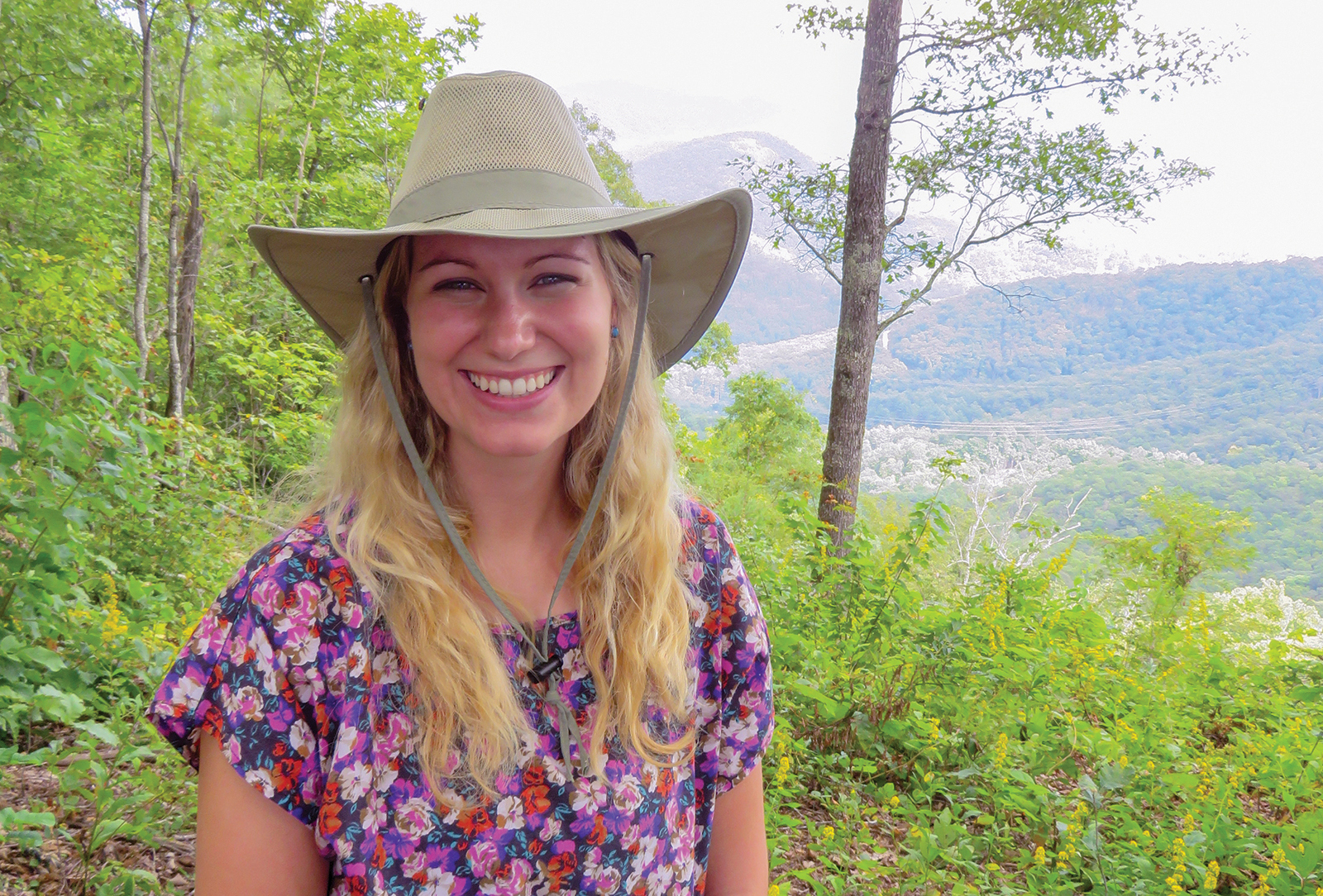 Written By: Julie Schott - Highlands-Cashiers Land Trust | Issue: 2018/11 - November
Grace McCants joined the Highlands-Cashiers Land Trust team in the beginning of September and is serving an 11-month term as an AmeriCorps Member through Conservation Trust for North Carolina. AmeriCorps is a voluntary civil society program engaging adults in public service work with a goal of helping others and meeting critical needs in the community. She graduated from the University of South Carolina with a B.S. in Environmental Science and worked at Riverbanks Zoo and Garden in Columbia, South Carolina, throughout high school and college, teaching children the importance of wildlife conservation and ecosystem health.
Her favorite part was seeing the children get as excited about nature and animals as she is!
If you have a child in a Highlands or Cashiers aftercare group, chances are they have met or will meet Grace, as they have likely participated in HCLT's Kids in Nature program. Grace will be assisting HCLT's education coordinator, Sarah Pursel, with our youth education program that gets children engaged in our natural world by teaching them hands on lessons about everything from bears to insects to trees!
She will also be assisting stewardship coordinator Kyle Pursel with trail maintenance on our public properties including places like Brushy Face, Satulah, Ravenel and Dixon Park. Ongoing trail volunteer opportunities are available. If you are interested contact Grace at [email protected] to sign up.
We are thankful that Grace has chosen to put her skills, education and knowledge to work for the Land Trust and the community we serve. Thanks to her service, we will be able to reach more children, maintain more trails and accomplish more for the Highlands and Cashiers communities than we would without her. Thank you, Grace, for giving so generously of your time and talents. We are also thankful to the donors whose contributions are making her service possible by supplying a modest living wage to support this position.
HCLT is a 501(c)(3) charitable organization that operates thanks to the generosity of donors like you. To become a member, visit hicashlt.org or contact us at (828) 526-1111 or [email protected]. Together, we protect the quality of the air you breathe, the water you drink, and healthy habitat for all who live here.

---
---