Green Heart of the Village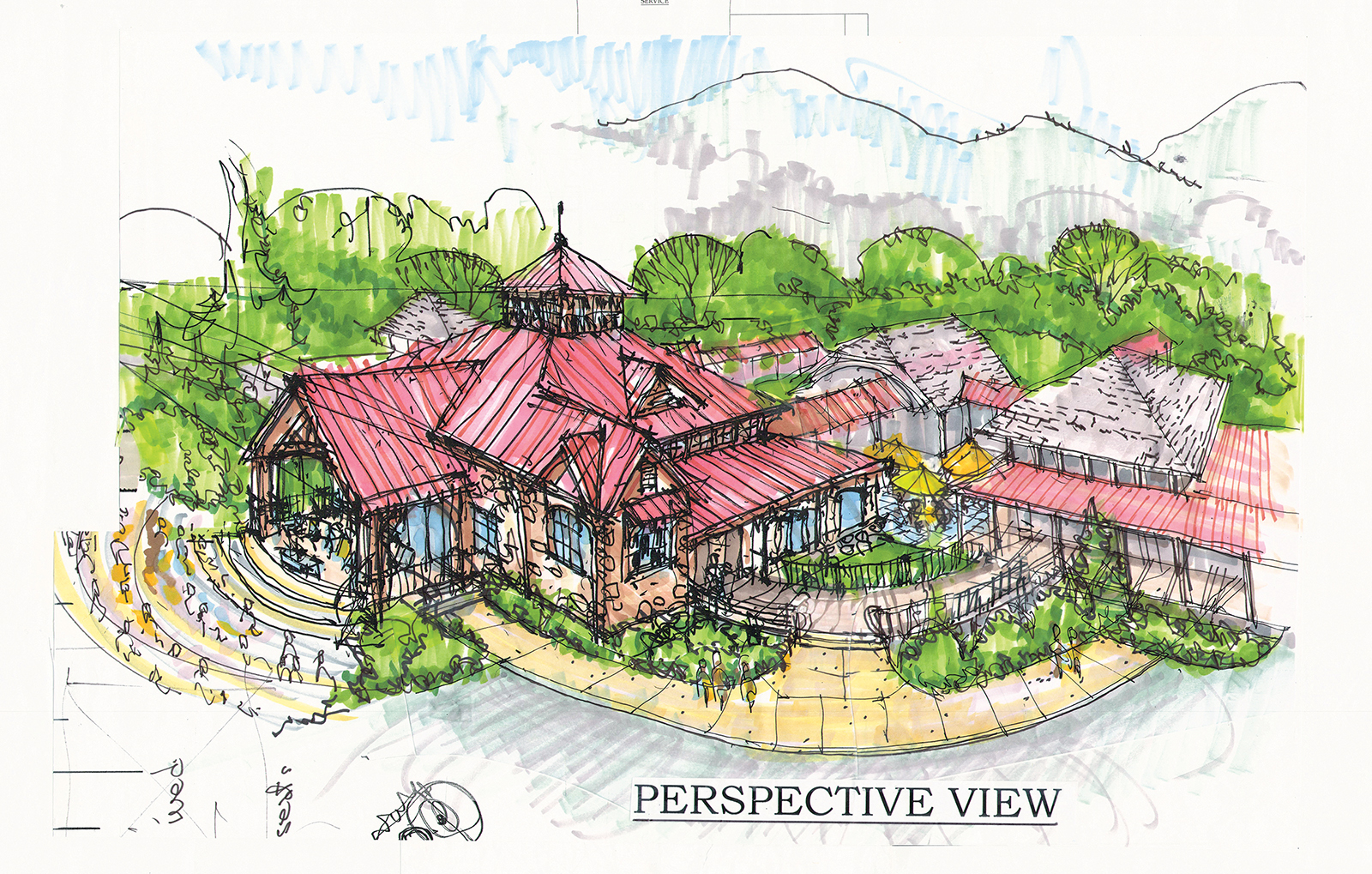 Written By: Ann Self - The Village Green | Issue: 2016/09 - September
For nearly 25 years, The Village Green has served as the green heart of the mountain village of Cashiers.
This 12.5 acres of privately-held land provides a gathering, recreational, and event space that enhances the quality of life for residents and visitors to the area. This public space is a park for the people. Everyone has a different reason why they love The Village Green; the park is a community treasure.
The Village Green is operated by a 501c3 organization that is committed to serve everyone who spends time here. The Village Green has identified the need for an expanded indoor public gathering space. Weather and climate limit its potential to benefit the community for year-round use. An activities and events building will not only extend the season of The Village Green but also increase its mission to enhance the lifestyle of Cashiers.
The 6,400 square-foot building will provide space for public forums that will increase access to information and elevate public engagement in civic matters as well as strengthen the economic and physical health of the community as a location for job and health fairs. The building will expand educational opportunities for children and their families for a variety of subject matter such as nature, art, music, and other cultural offerings. It will increase opportunities for pleasurable pursuits such as movies, dramatic performances, concerts, and recitals.
Moreover, it will foster relationships and bridge diverse populations through additional programs and services. The Village Green is growing a vision to transform lives in Cashiers.
The Village Green depends on the generosity of individuals to fund all of the fun and interesting activities as well as improve the park's 12.5 acres, including this expansion, for everyone to enjoy. For more information on this project, the mission of The Village Green and how to contribute to its ongoing success, visit villagegreencashiersnc.com or call (828) 743-3434.
---
---