Gratitude Comes in Many Forms: Carpe Diem Farms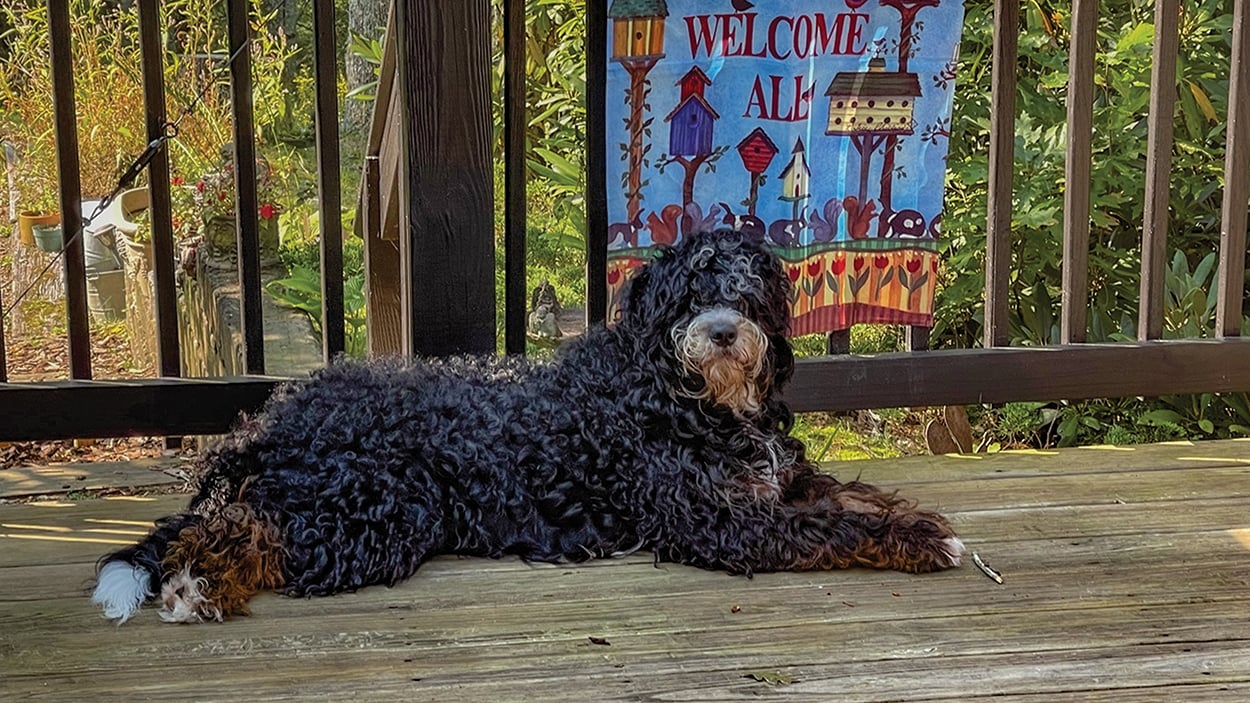 Written By: Sue Blair - Carpe Diem Farms | Issue: 2021/11 – November
The arrival of the absolutely charming Jethro marks the pinnacle of Carpe Diem Farms' Things to Be Grateful For.
---
November is the month of the year that many seem to express their gratitude, their Thanksgiving if you will. 
Have you noticed that throughout your lifetime? I certainly feel that those around me introspectively look at their lives; perhaps I experience even strangers being kinder, more thoughtful humans.
Gratitude becomes a rhythm of life through the random acts of others. Two words can change your life, and everyone's around you…Thank You!
We have many things at Carpe Diem Farms to be grateful for: the animals we are blessed to care for, new and old friends, supporters of our work, the magical place which is the farm and so much more.
One of our greatest gifts of 2021 actually arrived on my birthday, December 27, 2020. 
A 12 -pound bouncing baby Bernedoodle, Jethro Blair! 
With great fanfare (not really), he arrived from Iowa, in Chattanooga. Traveling in style in a huge semi-truck horse carrier on its way to Ocala, Florida. 
His breeder, Raymond Helmuth, owner of Helmuth Equine and Helmuth Dachshunds & Doodles personally delivered him. (Raymond's brother is my friend, Rudy Helmuth, one of the Budweiser hitch drivers.) It was love at first meeting, and oh, how it's grown. I have never met a more demonstratively loving dog. Hugs are his favorite!
We have just celebrated Jethro's first birthday! Thank you goes to all who have helped us get this far. Much to our surprise, Jethro grew from 12 pounds at 10 weeks to 90 pounds within a year! 
Must be farm living. 
Sydney Hogsed, dog trainer at Mountain Dog Spa, continues to be an incredible teacher. One day soon you just may see us walking down Main Street in Highlands. He'll be happy to stop and shake your paw!
Carpe Diem Farms is a 501 (c)(3) Educational Foundation, "Exploring the Human Potential Through Equines" and one big puppy!
---
---