Glorious Vision: The Episcopal Church of the Incarnation
Written By: Marlene Osteen | Issue: 2021/01 – Winter
The Episcopal Church of the Incarnation embraces an ambitious expansion, while preserving the welcoming spirit that's maintained it for over a century.
---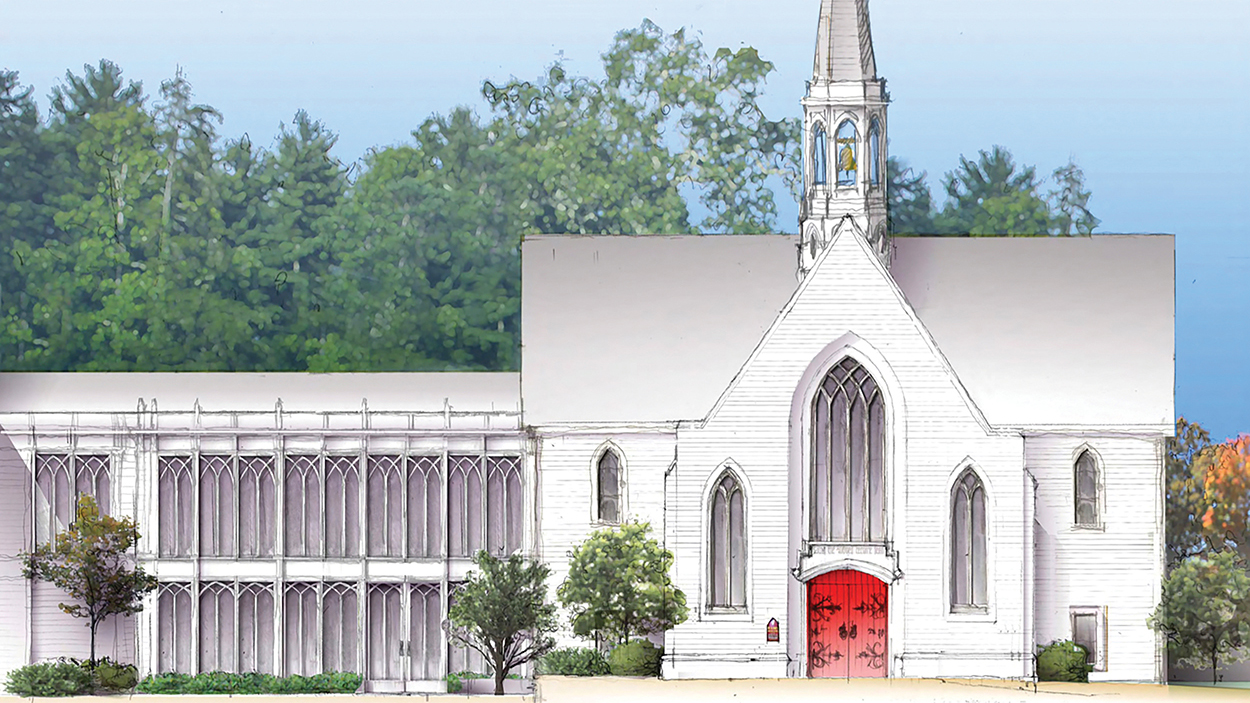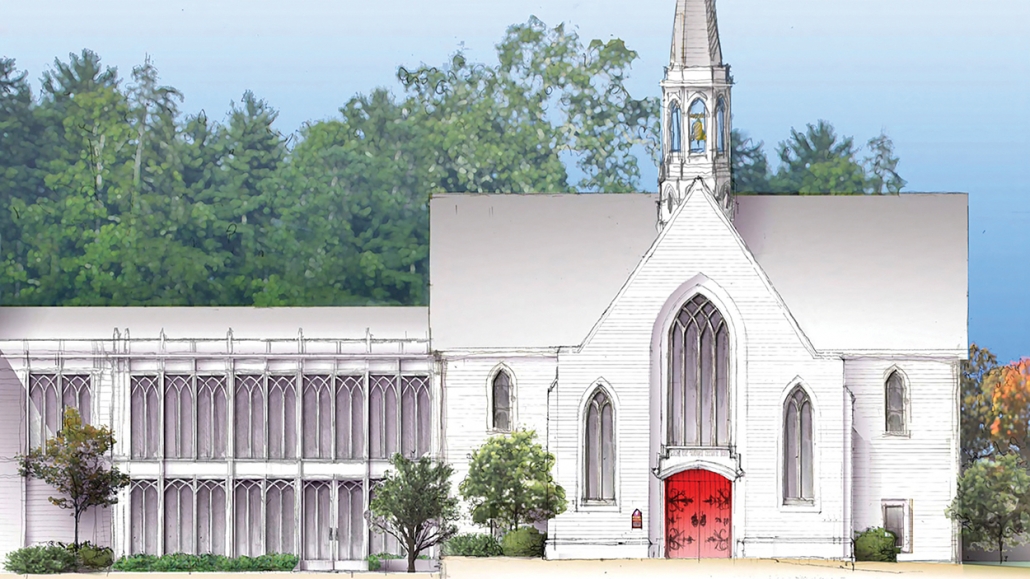 For 125 years, the historic Episcopal Church of the Incarnation has been watching over Main Street, delighting passerbyes with its Carpenter Gothic architecture and lovely garden spaces. 
 But over the years as the beloved structure was enlarged and buildings added, the presentation of the building to Main Street had become confusing – multiple staircases distracted from an "open and welcoming space" and the Church lacked a central front door to welcome visitors and friends."  
And as the Church and the community grew and attendance swelled, the need to expand the capacity of the Sanctuary became more pressing.  
Three years ago, Reverend Bentley Manning and the Vestry at Incarnation identified the need to enhance the facility and expand the seating in the sanctuary.  Then, in 2018 a parish family offered a generous donation for the development of a master plan resulting in a capital campaign, entitled "Glorious Vision" with a $6,000,000 goal.  An Architectural Committee appointed by the Vestry, began work on a unified plan. 
The scope of the project is three-fold: 
To illuminate "the vision of God given in Christ through the beauty of worship where our hearts are lifted heavenward" with the configuration of architectural elements to create a more sacred atmosphere, "literally opening our doors to the community" with the creation of a formal entry into the Sanctuary, adding windows to the new entry and the rear of the Sanctuary, allowing the worship space to be washed in light.  At the same time, painters, blacksmiths and wood carvers are working to fill the Sanctuary with beauty.  
To Invite: "By modifying the interior of our Sanctuary so that we may accommodate more persons in worship," adding 70 to 80 seats to avoid the need for overflow spaces, making the entire campus ADA compliant, and updating lamps and windows for more energy efficiency because "caring for creation is important to us." A new spire holding four cast iron bells will be erected as a "beacon of God's Sanctuary and welcome" and a call to worship. 
To inspire:  "We will share this vision of God in our ministries, our outreach, our educational offerings, and through lives transformed by Christ."
Reverend Manning recognizes that, "Now more than ever, there's a need to be together in community and in worship and fellowship; something we perhaps once took for granted." 
He is grateful for the timing that has allowed this project to be undertaken and expressed his thank you to Highlanders and visitors "for their grace and fortitude during the construction."  
While work is under way the original chapel remains open.  For more information or to contribute, visit gloriousvision.org.
---
---