Give the Horses a Hay-day!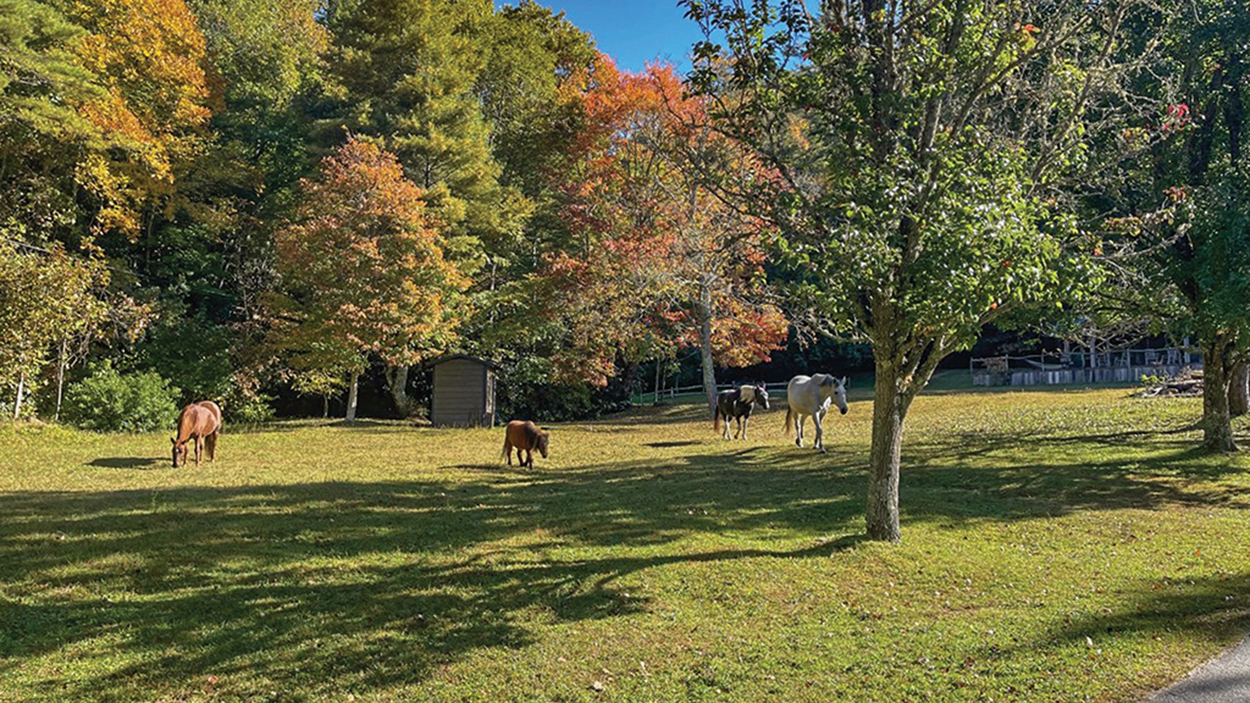 Written By: Sue Blair - Carpe Diem Farms | Issue: November - 2022
Everyone's gearing up for winter at Carpe Diem Farms.
---
November…how did that happen? 
It seems to me that 2022 just began and now we are celebrating Thanksgiving with Christmas right around the corner!
We've had a magnificent, colorful fall on the mountain. Brisk cool mornings giving way to Carolina blue skies. The horses "show their oats," kicking up their heels and playfully running through the fields. Their winter coats are fluffing up, nature preparing them for winter.
November is the month we ask our friends, family and supporters to help raise the necessary funds for hay for the horses. Forage is 90 percent of the herds diet and historically we bring in two semi-trucks filled with 600-700 bales of hay from New York, Pennsylvania, or Ohio. It has been a particularly difficult year for hay, the Northeast having too much rain followed by drought. Only one cutting, instead of three has put a crimp in the hay industry.
We work with a hay broker who generally finds us perfect Orchard Grass from one of his many farms and arranges directly with the farmers to get our hay delivered to our door. So far this year we have had to rely on hay from Oregon and Idaho – all in small quantities from our local feed store. You can only imagine what that does to the budget! With winter here the horses consume more and more hay to keep their bodies warm and nourished.
If you'd like to help feed the horses of Carpe Diem Farms this winter, please send your tax-deductible gift to the address below. Be assured that every dollar raised goes directly to the hay fund. Thank you in advance!
May your Thanksgiving be bountiful and the upcoming holidays fill your heart with joy.
Carpe Diem Farms Inc. is a 501(c)(3) educational foundation, "Exploring the human potential through equines."  If you'd like to help, send your contributions to 544 Western Rhodes Drive, Highlands NC, 28741.
by Sue Blair, Carpe-Diem Farms
---
---