Give Mitch a Holiday Home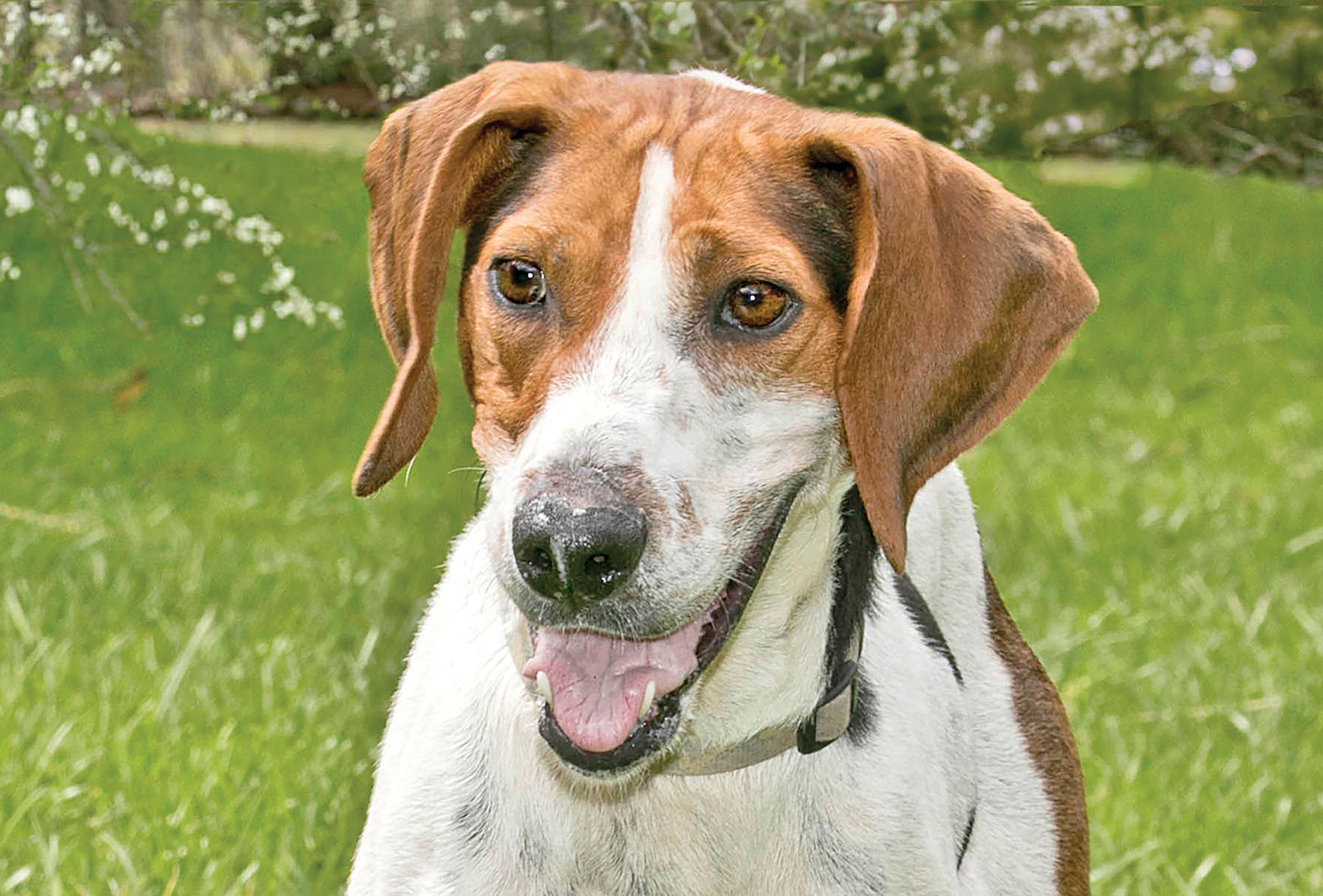 Written By: David Stroud - Cashiers-Highlands Humane Society | Issue: 2019/11 - November
Every now and then we hear one of our wonderful adopters say, "We rescued our dog from the local Humane Society." And every now and then one of our compassionate staff members feels a little put out, as if the dog in our care was in dire straits and it took a member of the general public to "rescue" the pup from a life at CHHS.
And I always remind our amazing staff that no offense is meant, and what our adopters are saying is absolutely correct.
You see, the whole process of an animal rescue has many parts. While the CHHS Animal Rescue Team may be the first ones on the scene to save an animal from an abusive or neglectful situation, and our staff and volunteers provide the highest level of tender loving care while the pet is at CHHS, the mission on behalf of that animal is not completed until a Forever Home is found. Therefore, we do indeed look at our adopting families as our partners in rescuing animals in need.
And we need your help, and your partnership in rescue, for our beloved eight-year-old Treeing Walker Coonhound mix named Mitch. CHHS rescued Mitch in January 2016, after he was found abandoned in Little Canada. Mitch is our longest-term resident. Although world-renowned dog trainer and Animal Planet television star Victoria Stilwell calls CHHS, "the Doggie Hilton," Mitch would gladly trade the rest of his unlimited stay privileges at our no-kill shelter for a permanent and loving Forever Home.
Mitch is very sweet and affectionate to humans he knows, and although a little standoffish at first with strangers, he warms up quickly, especially if a tasty treat is used for motivation. Mitch gets along well with other dogs, but cats and children not so much. Mitch would do best in a kind and caring adults-only household with a fenced-in backyard.
In honor of November as National Adopt-a-Senior-Pet Month, the adoption fee for Mitch is only $25, which includes already being neutered, microchipped, up-to-date on vaccinations and flea/heartworm preventative, and his adoption also comes with 30 days of free pet health insurance, a free starter bag of food, and a free ID tag. Be a hero in the life of a senior shelter animal and come adopt…make that "rescue"…Mitch today!
Established in 1987, Cashiers-Highlands Humane Society is a 501(c)(3) non-profit no-kill animal shelter that receives no state or county tax dollars, and no funding from any national animal organization. CHHS is located on Highway 64 in Sapphire, two miles east of the Cashiers Crossroads and is open 10:00 A.M. to 4:00 P.M. Monday through Saturday. For more information, visit us online at CHhumanesociety.org or call CHHS at (828) 743-5752. Tax-deductible donations to support our lifesaving work can be mailed to: CHHS, P.O. Box 638, Cashiers, NC 28717.
---
---