Gifts Unfolding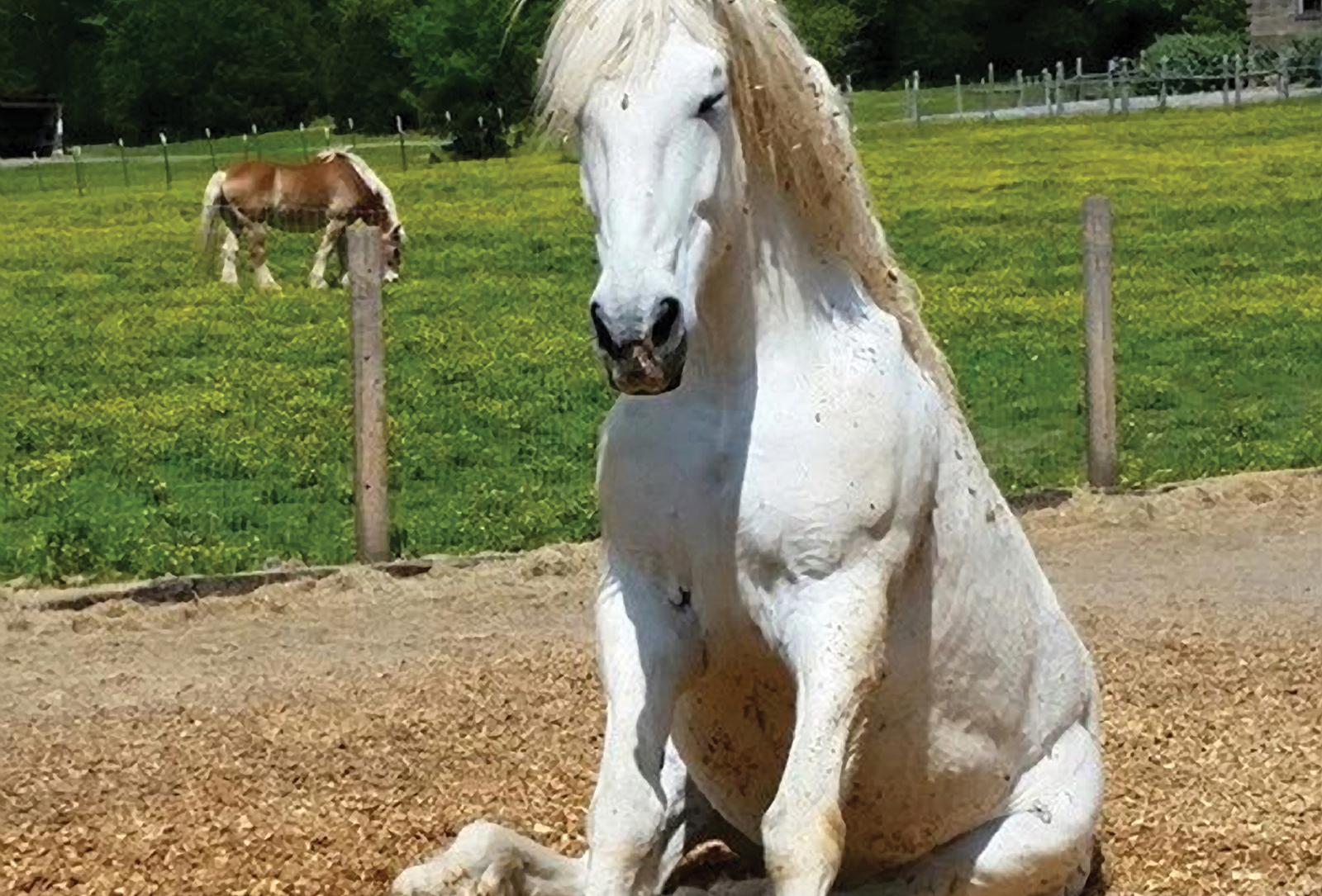 Written By: Sue Blair - Carpe Diem Farms | Issue: 2016/06 - June
This year marks the 24th anniversary of Carpe Diem Farms. We aren't marking it with special events, parties or fundraisers.
Instead, we're making several stops around the country visiting horses that are alive today in large part because of the horses of CDF.
It is the horses of CDF who through their hoof and leg issues throughout the years – laminitis, founder, thin soles, flat feet, arthritis, hair-line fractures, hip and stifle problems – all contributed to and are responsible for the development of Easy's Slipper. The gifts they gave in their lives and deaths, teaching me, stretching me to find a way to help them heal, to be horses in their herd, not imprisoned in a stall, to be comfortable so they could move has brought us to now.
Our first stop was Readyville, Tennessee, to meet Max, Buddy, and Geronimo, three magnificent Percherons at Ferrell Hollow Farm-Senior Horse Sanctuary. Cindy Daigre, founder and extraordinary caretaker of the 16 large rescued drafts in residence, is a remarkable woman. She doesn't give up, she looks for ways to help these magnificent creatures live out their lives in comfort, peace and well loved. Most are someone's abandoned, abused, and some slaughter-bound, worn-out, over-worked, thrown away horses. (Each horse has a remarkable story, which you can find on Ferrell Hollow's website.) All three wear Easy's Slippers, enhancing their movement and the quality of their lives.
After watching Geronimo get new slippers, we headed to St. Louis and the National Clydesdale Sale. We presented an educational demonstration session and installed Easy's Slippers on Grace, who has stifle and hock issues. Our booth shared stories of the CDF horses and introduced new stories of horses being helped across the US and around the globe, all because of the horses of CDF.
CDF is located at 544 Western Rhodes Drive, Highlands, and can be reached at (828) 526-2854 or by visiting carpediemfarms.org or on Facebook.
---
---