From Underdog to Champion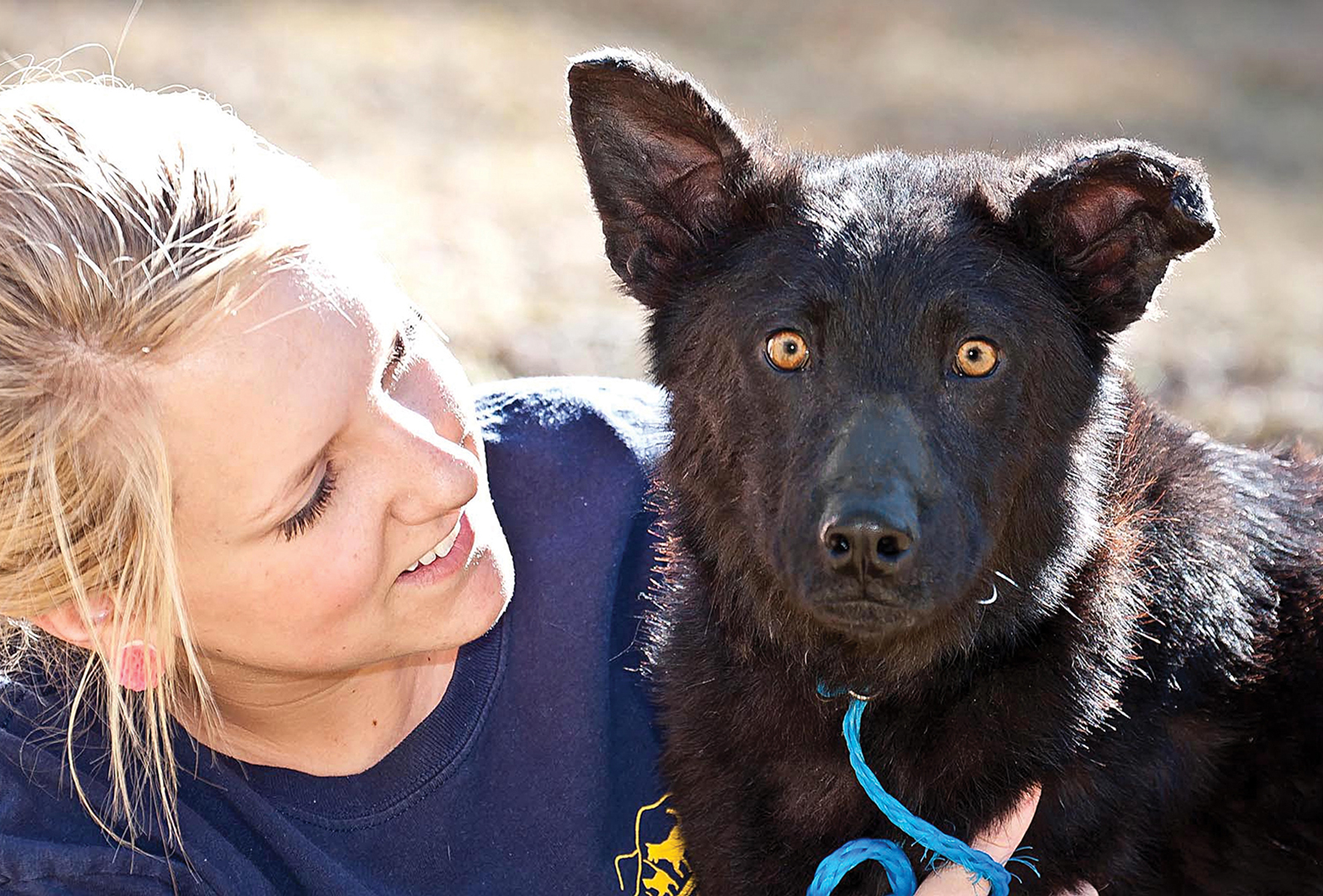 Written By: David Stroud - Cashiers-Highlands Humane Society | Issue: 2015/04 - April
Until this year, I never had a name. This is my story.
I am 2 ½ years old. I was chained to the bumper of a rusty, old abandoned truck for my entire life. My feet were swollen and always in mud, and fleas crawled on me 24 hours a day. I have lost portions of both my ears due to the onstant flies that were biting at me. I became too exhausted to shake them from my head. A couple of times a week, someone who never spoke to me would throw some old, stale food in my general direction. I would eat as fast as I could because I was always so very hungry. I couldn't reach some of the food due to the chain that always kept me next to the old truck. I would watch helplessly as bugs carried away food that was just out of my reach.
On the days when there was no food, I would chew on the links of the heavy metal chain out of hunger, desperation, and a yearning to be free. I never gave up on my will to live. There were more than 100 other dogs just like me, in every direction for as far as I could see, barking, crying, and suffering.
But that all changed this year. The people came. They cut the chain that held me in that place and carried me and all the others away.
My new world is filled with soft spoken voices. They treat my wounds and share my joy as I run on the grass with no chain for the first time in my life. They feed me good food and provide me with fresh water, and give me medicine that helps me feel better. They clean my fur and tell me how beautiful my eyes are. I feel loved and it is simply amazing. My past melts away with each day. My life has begun and I will never look back.
No one ever gave me a chance. I was the underdog who faced an uphill battle against unspeakable odds. But one group of people looked into my heart and said they saw a champion. They said that's why they named me Rocky. I am one of 15 dogs that the Cashiers-Highlands Humane Society rescued from that awful place. I am now safe, cared for, and loved. And I have a name.
If you come visit me in the big play yard where I now spend my days, don't be surprised if you see me romping and running. Because I can. For the first time in my life, I feel free. I have won, and I am a champion. My name is Rocky, and this is my story.
Cashiers-Highlands Humane Society is located on Highway 64, two miles east of the Cashiers Crossroads. Our no-kill shelter is open 10:00 A.M. – 5:00 P.M. Monday through Saturday, and noon – 5:00 P.M. on Sunday. Visit CHHS online at www.chhumanesociety.org to see pictures and descriptions of all the shelter pets looking for forever homes. For more information, please call (828) 743-5752.
---
---