Four Decades of Service | Stephen Lucas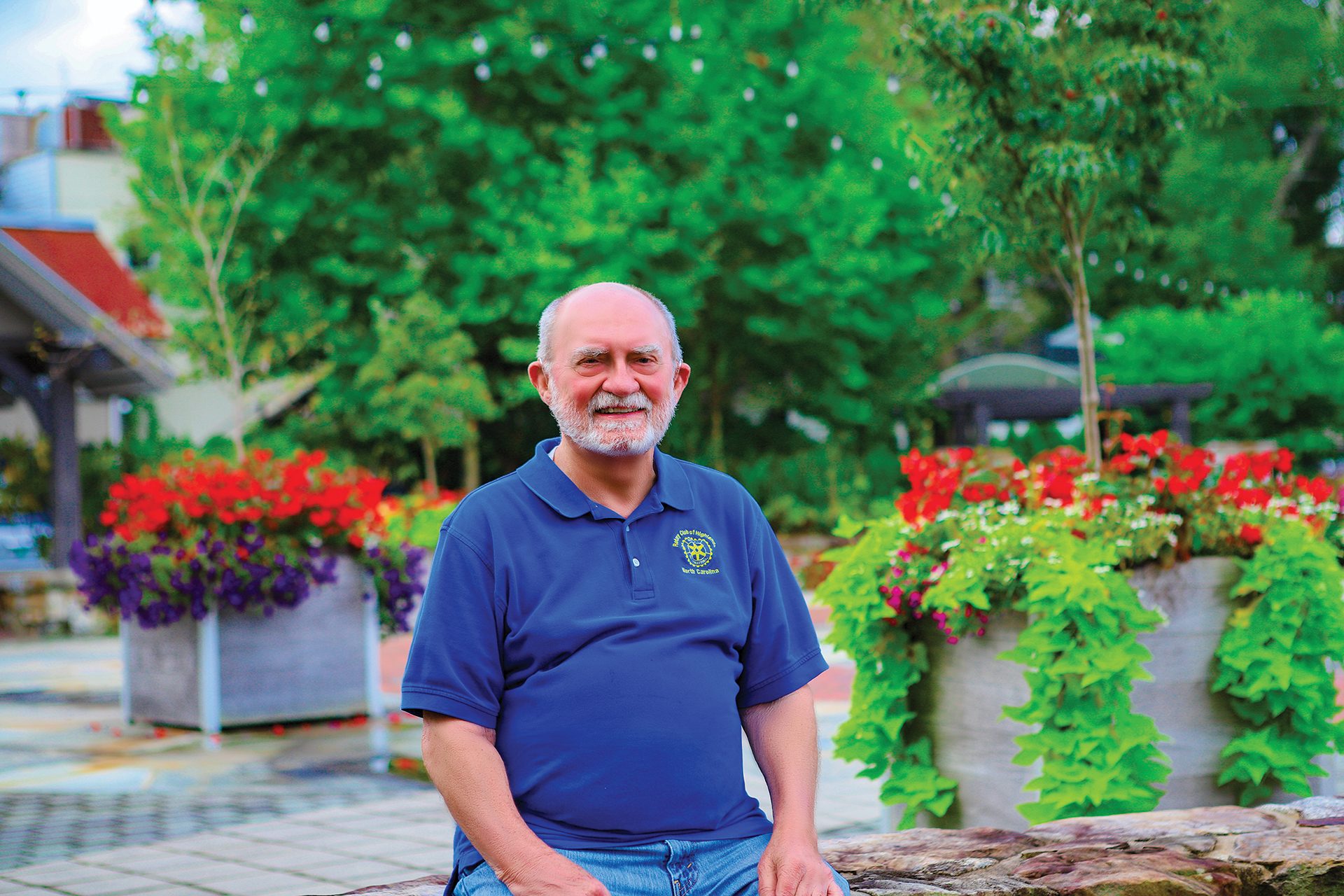 Written By: Deena Bouknight | Issue: 2020/10 - October
CPA Stephen Lucas started his accounting firm in Highlands in January 1979; that same year he was invited to a Rotary Club of Highlands meeting and has been a Rotarian ever since. 
Lucas said the more he became involved, the more he realized the club's importance to the community of Highlands. He served as a treasurer at various times and then as president in the early 1980s. In the 1990s, he and a few other individuals from Highlands helped start the Rotary Club of Cashiers. 
The membership in Highlands is mostly made up of the business community and membership is currently around 100, explained Lucas. 
"That's a big club with good participation for a town of this size," he said. "And membership participates in all aspects of the club. I feel personally that Rotary is a nexus of Highlands. Almost everything that goes on here, there is a Rotarian involved."
Lucas calls the programs with which the Rotary has been involved "extraordinary." 
"We've given in excess of $5,000 a year to Highlands School going back 30 years. We have helped the school with everything from playground improvements to landscaping to handheld calculators. And historically, we like to also provide seed money to get things going, like The Literacy Council." 
Lucas shared that what has impressed him over the years is how much members are willing to serve. When he was working one summer on the Highlands Community Center, where meetings take place, he met a "summer Rotarian," a member who spends the summers in Highlands but lives elsewhere. 
  "We were hammering and chiseling, putting in drains in the floor of the men's bathroom, and I was just so impressed that a businessman here for the summer was working on that bathroom floor. His commitment and willingness always stood out to me."
While serving, however, Lucas said fun ensues. 
"No matter what we're doing, we have a good time." 
---
---