For the Love of Horses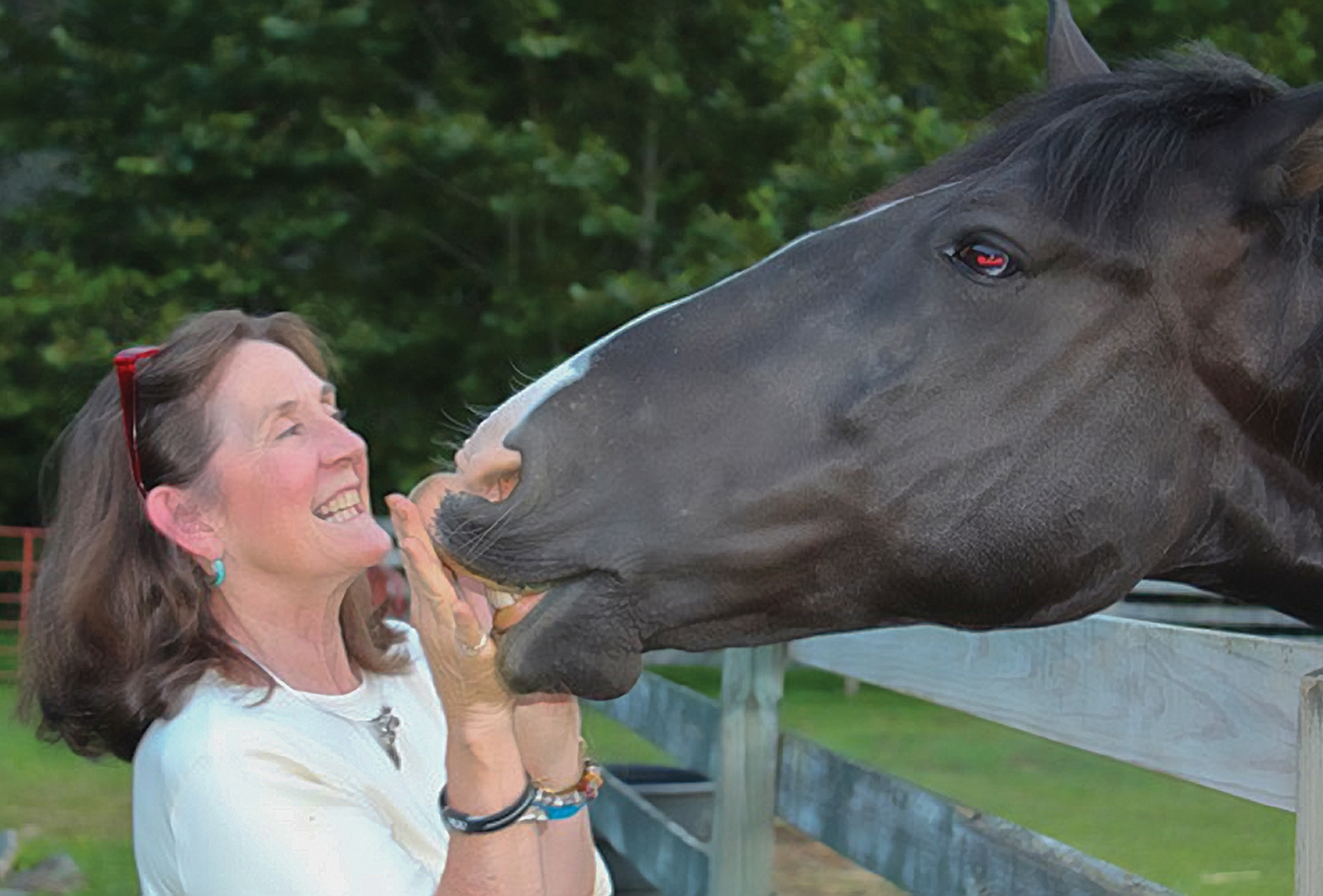 Written By: Sue Blair - Carpe Diem Farms | Issue: 2020/05 - May
There is a definite rhythm to "Life on the Farm." It doesn't have many changes from day to day. 
Honestly, it is very Zen-like, chop wood, carry water. As spring continues on the Plateau, trees bud, flower, leaf out, hummers, our mallard pair and our other migratory birds return, we observe and marvel at the gifts we are blessed to nurture.
It is the horses, our constant teachers, who define order.
Horses are creatures of habit and, once they have trained their humans to what they like, don't like "it" changed. They have an internal clock that doesn't change because humans mess with the clocks. They eat their prepared meals at 8:00 A.M., noon and 4:00. When we "fall back" and "spring forward" they want to stay the same – no "falling" or "springing" for them. We accommodate them with small incremental time changes over a month or so. I do believe they know what we are doing, they accommodate us.
Speaking of food, as most everything about their day, they learn an order and insist it's kept constant. Example: We always have hay in their stalls when they come in from the fields, no matter the time for their meals. If for some reason we have neglected our job they let us know in a big way by banging on their stall doors, trying to open the door with their nose or verbally "talking" to us in order to correct the errors of our ways.  
They all have their own stall and they know where it is in the stables. They line up to come in and peel off into their appropriate stall on their own accord. There is order, a hierarchy they have determined, who enters first and who follows second through eighth, always the same. 
Visitors marvel when witnessing their orderliness. Even some of our employees still shake their heads at their habits.
Carpe Diem Farms, an experiential educational foundation, is dedicated to "Exploring the human potential through equines."
---
---