For the Benefit of All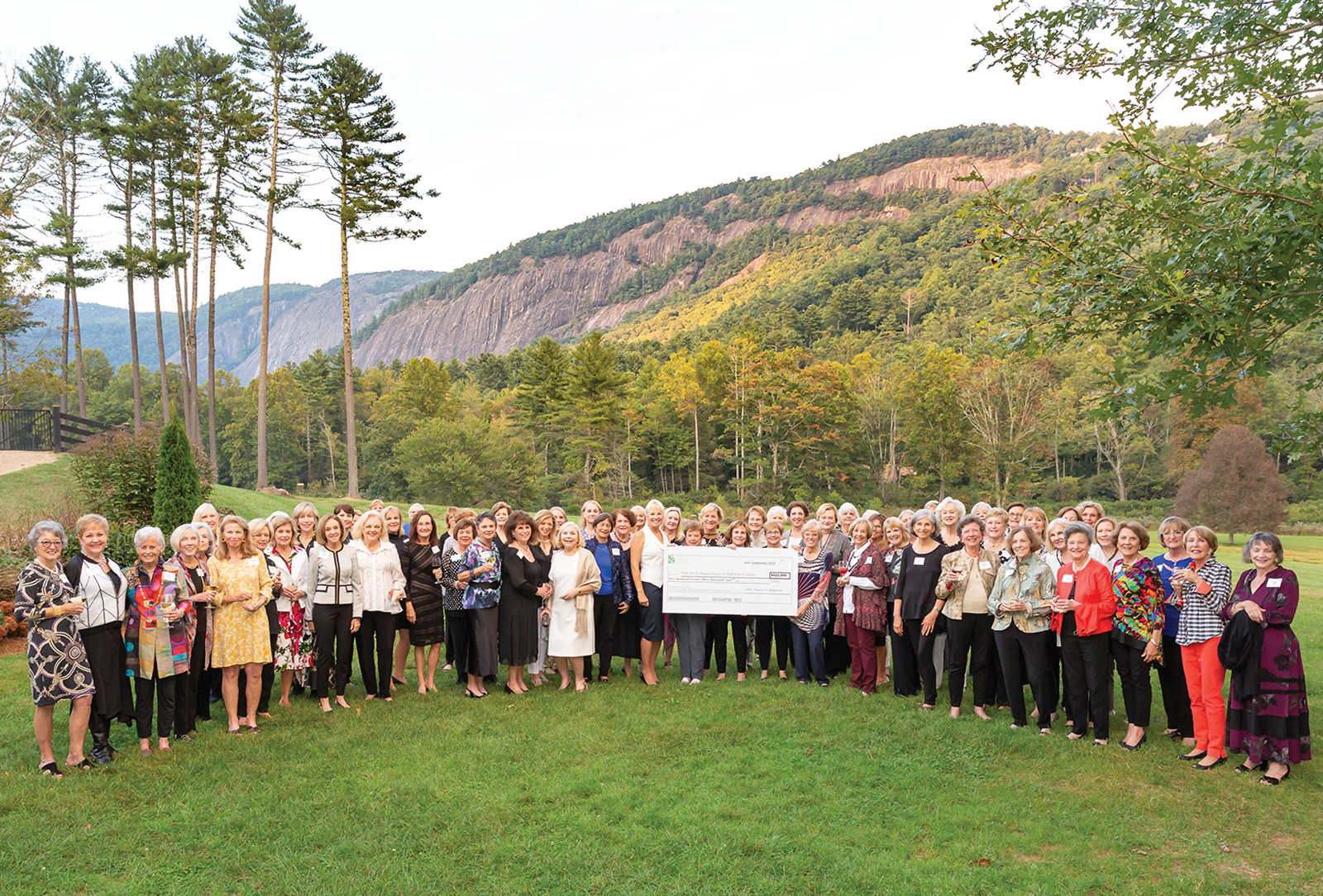 Written By: Margaret Eichman | Issue: 2019/11 - November
As autumn settles in and winter fast approaches, the intensity of our lush mountain foliage begins to wane. Trees that canopied summer roadways become static stencils of their
former grandeur.
As daylight shortens, the energy of life quiets to the ordinary. Yet extraordinary things continue to happen on the Highlands-Cashiers plateau, coloring the community with unmatched brilliance—bringing the light of hope, the electricity of new learning and the luminescence of love.
Who is generating all this energy? The people running local schools and after-school programs, those manning our literacy, daycare, nature and creative art centers, and all those volunteering in organizations that house safety-net services from food pantries to clinics for medical, dental and mental health care.
To stoke the coals throughout the seasons, Cullasaja Women's Outreach—an independent collective of women—raised $223,000 this summer and invested it in area charities and non-profits to brighten the daily landscapes of local lives.
Grant recipients this year included: B.E.A.R.; Blue Ridge Free Dental Clinic; Boys and Girls Club of the Plateau; Cashiers-Highlands Humane Society; Community Care Clinic of Highlands-Cashiers; Counseling & Psychotherapy Center of Highlands; Fishes & Loaves; Friends of Panthertown; Gordon Center for Children; Highlands Biological Foundation; Highlands-Cashiers Chamber Music Festival; Highlands-Cashiers Players; Highlands-Cashiers Land Trust; Highlands Community Child Development Center; Highlands Community Playhouse; Highlands Emergency Council; Highlands Hurricanes Swim Team; Hudson Library; International Friendship Center/Food Pantry; Junior Appalachian Musicians-Blue Ridge; Literacy Council of Highlands; Martin-Lipscomb Performing Arts Center; PAC Youth Theater; Peggy Crosby Community Service Center; Summit Charter School; and The Bascom.
Grants Chairs Lindy Colson Harrison, Nancy Harrison and Jo Hill worked as a team leading the 2019 Grants Committee to direct each dollar to meaningfully reinforce and uplift the community.
Since its founding in 2006, this Outreach has invested over $1.6 million in organizations serving the Highlands-Cashiers community through their donor-advised fund at the Community Foundation of Western North Carolina.
---
---