Food Pantry: What's in Store?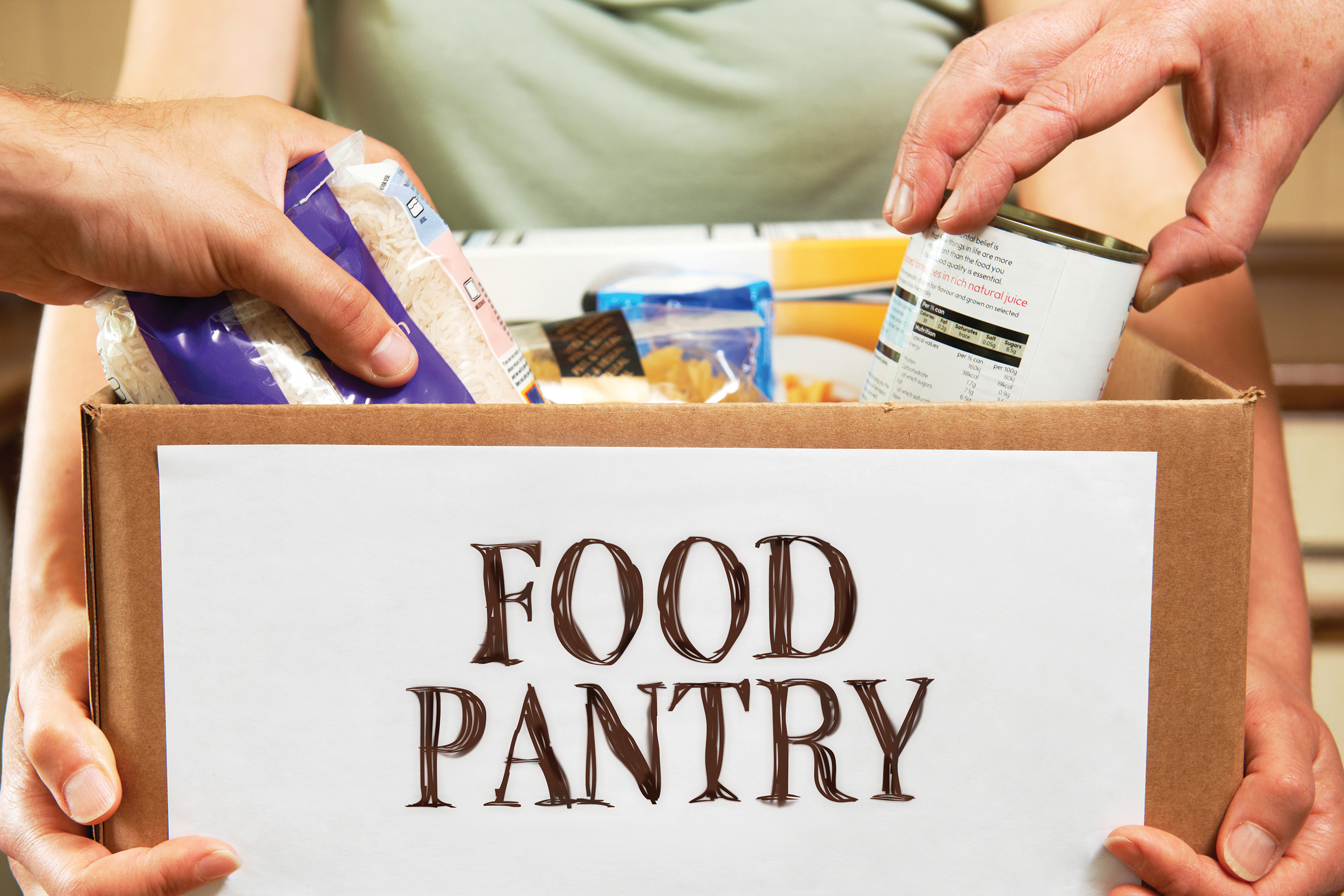 Written By: Jenny King | Issue: 2017/01 - Winter
According to the UNC School of Government statistics, 29.5 percent of children in Macon County live in homes that are considered "food insecure."
That's a staggering statistic, considering "Feeding America" states that food insecurity within the entire state of North Carolina is 17.7 percent. While it may seem overwhelming, there is something that can be done to help, right here in Highlands: The Food Pantry.
Executive Director Marty Rosenfield, former owner of Lakeside Restaurant, has taken his many years of food service experience and now uses it to keep our local food bank stocked for the numerous clients depending on what it can provide.
Did you know we purchase the food that comes to Highlands via the MANNA Food Bank and other vendors? We can help by donating money to see that fresh produce is available along with non-perishables and personal care products.
Rosenfield is always happy to receive donations of goods gathered at local churches as well as from kind-hearted individuals. Recently the Highlands Food Pantry was the recipient of donated goods and monies from the Highlands Food and Wine Festival in November of last year. These types of targeted gifts from community organizations help sustain the pantry throughout the taxing winter season, a time when our donations are put to great use.
When you do your grocery shopping why not set aside a twenty-dollar bill for the Food Pantry? Buy an extra pack of paper towels; a few extra tubes of toothpaste; canned fruits; and take them to the Highlands United Methodist Church for their collection box. For financial donations, make your check payable to The International Friendship Center and designate it for the Food Pantry. The pantry is a 501 (c) 3 non-profit and all donations are totally tax-deductible.
If you want to lend a helping hand and are interested in joining their network of volunteers, feel free to contact Marty Rosenfield at (828) 526-9828 or Andrea Smith at the International Friendship Center office in the Peggy Crosby Center at (828) 526-0890.
The Food Pantry is open every Monday at 3:15 P.M. and closes at 5:30 P.M. It's currently located on Third Street, behind the Highlands United Methodist Church.
---
---