Food Pantry Benefits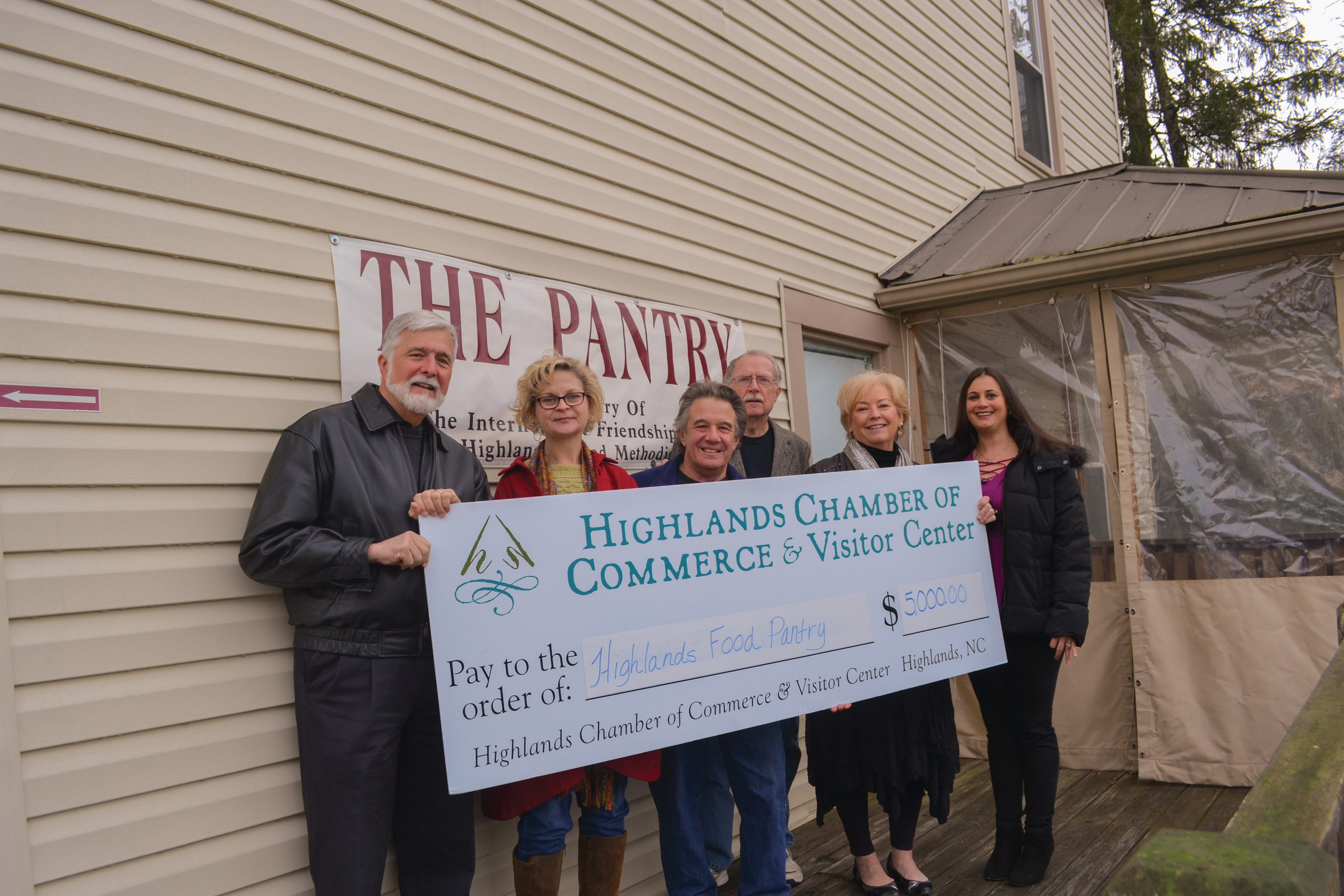 Written By: Donna Rhodes | Issue: 2017/01 - Winter | Photograph By: Courtesy of The Highlander
The Highlands Chamber of Commerce went the distance in 2016, raising funds for the Food Pantry of Highlands, especially through the popular Highlands Food and Wine Festival in November. They raised over $5,000.
Executive Director Bob Kieltyka said it was natural to make The Food Pantry the non-profit recipient of the proceeds.
"After all, the festival was all about food," he says. "The Pantry's mission is about feeding those needing assistance, so it seemed the perfect fit."
There were several ways attendees could help. During The Grand Tasting, an original painting by Jeannie Edwards-Bozeman of Easley An Artist, was raffled off with the winning bid of $400 going to The Food Pantry. The winner was vintner Guy Davis of Sonoma, California.
During Friday's Truckin' Event, festival-goers donated well over 400 pounds of non-perishable foods and personal care items.
Food Pantry Director Marty Rosenfield said, "The outpouring of support on Friday blew me away. The back of my truck was filled with items donated by people who don't even live here."
It was an afternoon of music, camaraderie and lots and lots of filled grocery bags.
At Saturday's Main Event, tickets were raffled off to win a coveted spot at Sunday's Rockwood Rocks, where diners were entertained by none other than Bruce Hornsby. Then Sunday, at The Gospel Brunch, as ticket-holders clapped to the gospel sounds of The Blind Boys of Alabama, several collection plates were passed among the revelers where another $1,800 was donated to the food pantry. The Blind Boys of Alabama, who entertained the audience, clearly rocked a generous vibe.
For those who may be wondering, next year's Food and Wine Festival will be November 9-12 so save those dates for the best party in town.
"It was such festive energy around Highlands. People were out and about enjoying food and wine, yet remembering those who face food scarcity every day of their lives," said Rosenfield and his wife Donna Woods.
For further information on how you might help The Food Pantry of Highlands, call (828) 526-9828.
---
---