Engaging with The Natural World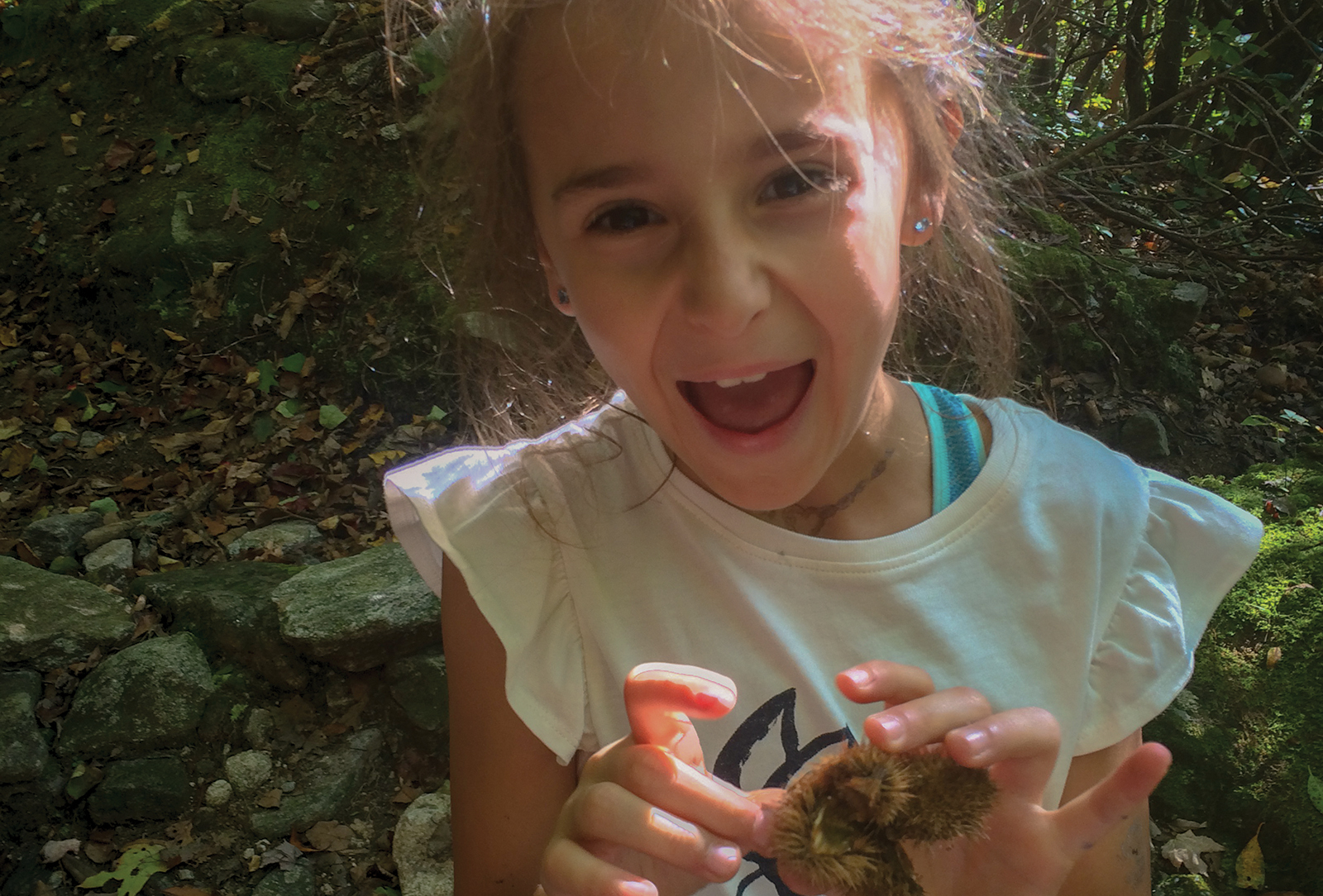 Written By: Paige Engelbrektsso | Issue: 2017/03 - March
As spring draws near we begin looking for new life in the forest: A nest on a tree branch, a fawn in a thicket, a seedling beginning to grow through the leaves.
When Highlands-Cashiers Land Trust educates students through our Kids in Nature program we see change as well − clues in every program that a child is making the connection between an interest and the natural world.
Last fall we talked about geology with the Literacy Council of Highlands afterschool students. From the first question on, a third-grade student's eyes lit up, his hand constantly raising. Igneous rocks could come from volcanoes. Metamorphic rocks formed under heat and pressure. He volunteered answers and, whenever another student became confused, he whispered explanations until all was clear.
Earlier that summer we took the Boys and Girls Club of the Highlands Plateau on a scavenger hunt in the woods. While searching for aquatic insects, a student spotted a brook trout swimming idly in an eddy. We gathered together as he pointed it out to everyone and gave experienced tips on the local fishing. Our lingering puzzlement over what stick bait meant was solved when a classmate came up with a caddisfly case in hand. "Thats it!" He told us, and the group carefully inspected the tiny stick casing.
On another trip a shy fifth grade student had gravitated towards the back of the group. We gave her a tree identification guide and asked if she wouldn't mind helping the other students. In half an hour she had become the group's expert on everything green and leafy, racing to each tree in question and pronouncing its name with authority. Her pride was only overshadowed by another student's proud declaration that she no longer hated hiking and could we do that a few more times?
Our Kids in Nature program works with five other organizations to educate youth about and engage them with the natural world. We are teaching the future stewards of our treasured places.
To learn more about Highlands-Cashiers Land Trust and our mission to protect valuable land resources for all generations visit hicashlt.org or call us at (828) 526-1111. Together we are saving mountains.
---
---