Easy's Slippers Save Gentle Giants
Written By: Sue Blair - Carpe Diem Farms | Issue: 2020/07 – July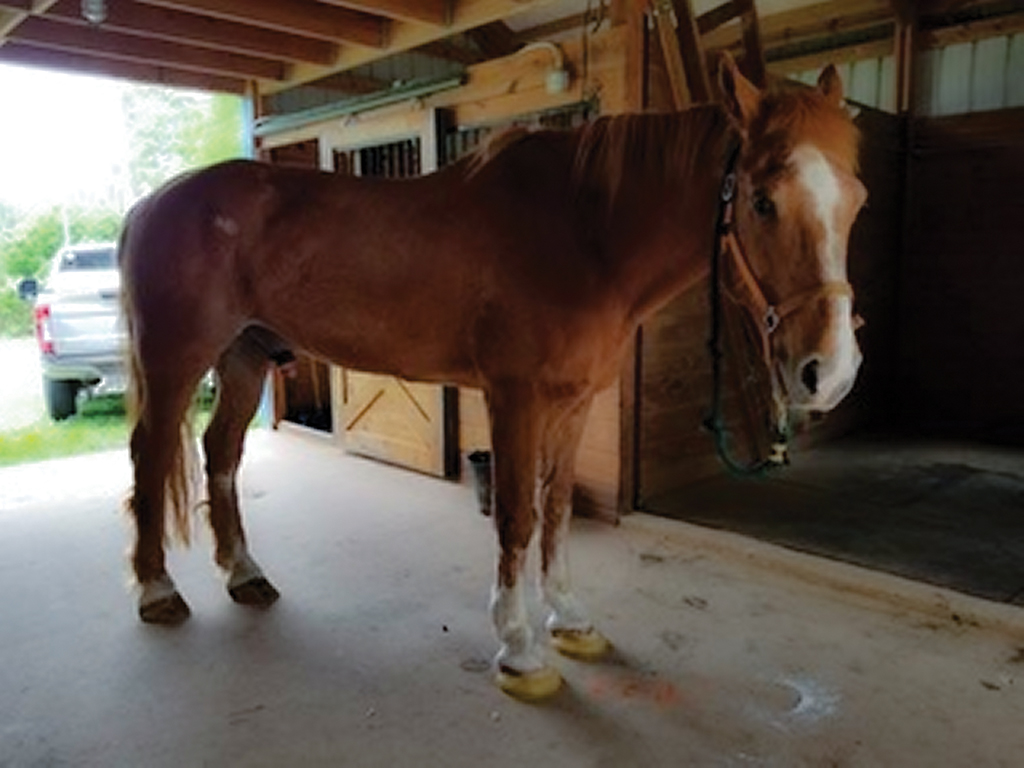 The horses of Carpe Diem Farms continue to help save other horses' lives. 
Many of you know that the farm is also home to Easy's Slipper by Advanced Equine Comfort. The scientifically proven, glue-on, innovative, patented, composite rubber horseshoe alternative was developed and is manufactured at the farm. It exists today because of the horses of Carpe Diem and it's making a difference in horses' lives around the globe.
Most recently we have experienced the most remarkable results with three Clydesdales, one in New Zealand, one in Virginia and one in Tennessee! 
Easy's Slipper is the only product of its kind developed specifically for the large breeds. Many times, which was the case for two of these three horses, their attending veterinarians recommended humanely euthanizing them because they had no solutions. It was the good fortune of the owners to have farriers who knew and used Easy's Slippers. In these cases, one had a puncture wound, one laminitic on all four, one chronically foundered and lame.
Problems we see with horses' feet today are related to nutrition, exercise, concussion, the amount of shock absorption and shock vibration dissipation they must tolerate in the jobs we ask of them on the ground surfaces in which we ask them to work and perform. For as big and powerful as they appear, especially these 2,500-pound plus steeds have a very fragile metabolic system which can be turned upside down by the food they eat and the stress they are asked to endure.
Easy's Slippers is helping to resolve the damage created, provide comfort and grow better, stronger hooves.  All three of these horses have a new opportunity to live!
---
---