Easy's Slipper Study at UF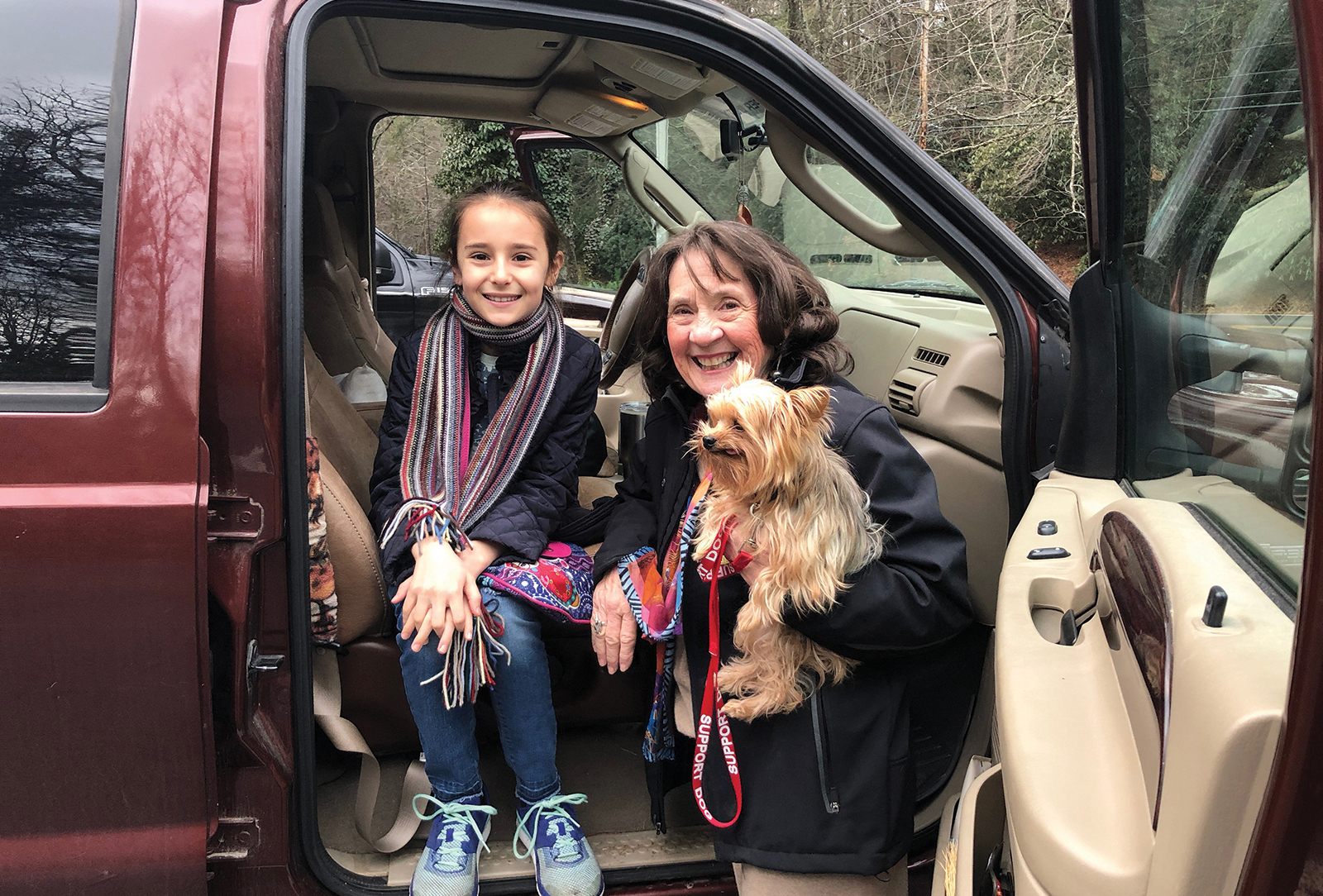 Written By: Sue Blair - Carpe Diem Farms | Issue: 2018/03 - March
The story continues.
Easy's Slipper was named for a horse who arrived at the farm in 1998. Her name was Fast 'n Easy, a retired Quarter Horse racehorse, trained in dressage and was also a broodmare. Her only offspring, Sweet Pea, who arrived with her and is now 23 years old, is the last of our original herd. They had hoof issues from the start, thin soles, prone to abscesses. Sweet Pea continues to help in the development of the slippers. In fact, there is one named for her!
The story resumes with a road trip to the University of Florida School of Veterinary Medicine for the conclusion of their nine-month study of Easy's Slipper. Second year student Ellen Staples formulated and conducted the study. (Dr. Alison Morton served as faculty adviser and Dr. Kimberly Trolinger-Meadows conducted the lameness exams and x-rays.) Nine horses participated as the research herd. Divided into three groups, they each rotated through barefoot, steel shoes, and Easy's Slippers. The study looked at lameness and hoof growth. Every four weeks the horses were evaluated using the Lameness Locator, measured for hoof growth and their hooves x-rayed.
We witnessed each of the nine horses in their lameness tests, and with monitors applied they were walked and jogged around the arena. Then they had their slippers or shoes removed, hooves trimmed and measured, and then radiographed. The amount of research materials gathered will take three months to compile and then be published in a variety of veterinarian journals. Drs. Morton and Meadows shared that three studies actually came out of the original study. Until the data is compiled, they were able to share anecdotally that Easy's Slipper made a tremendous difference for six of the horses and there was noticeable hoof growth.
We are honored that the U of F Veterinary School selected Easy's Slipper to study and anxiously await the published results.
Carpe Diem Farms is a 501 ©3 experiential educational foundation located in Highlands.
---
---