Dreams Do Come True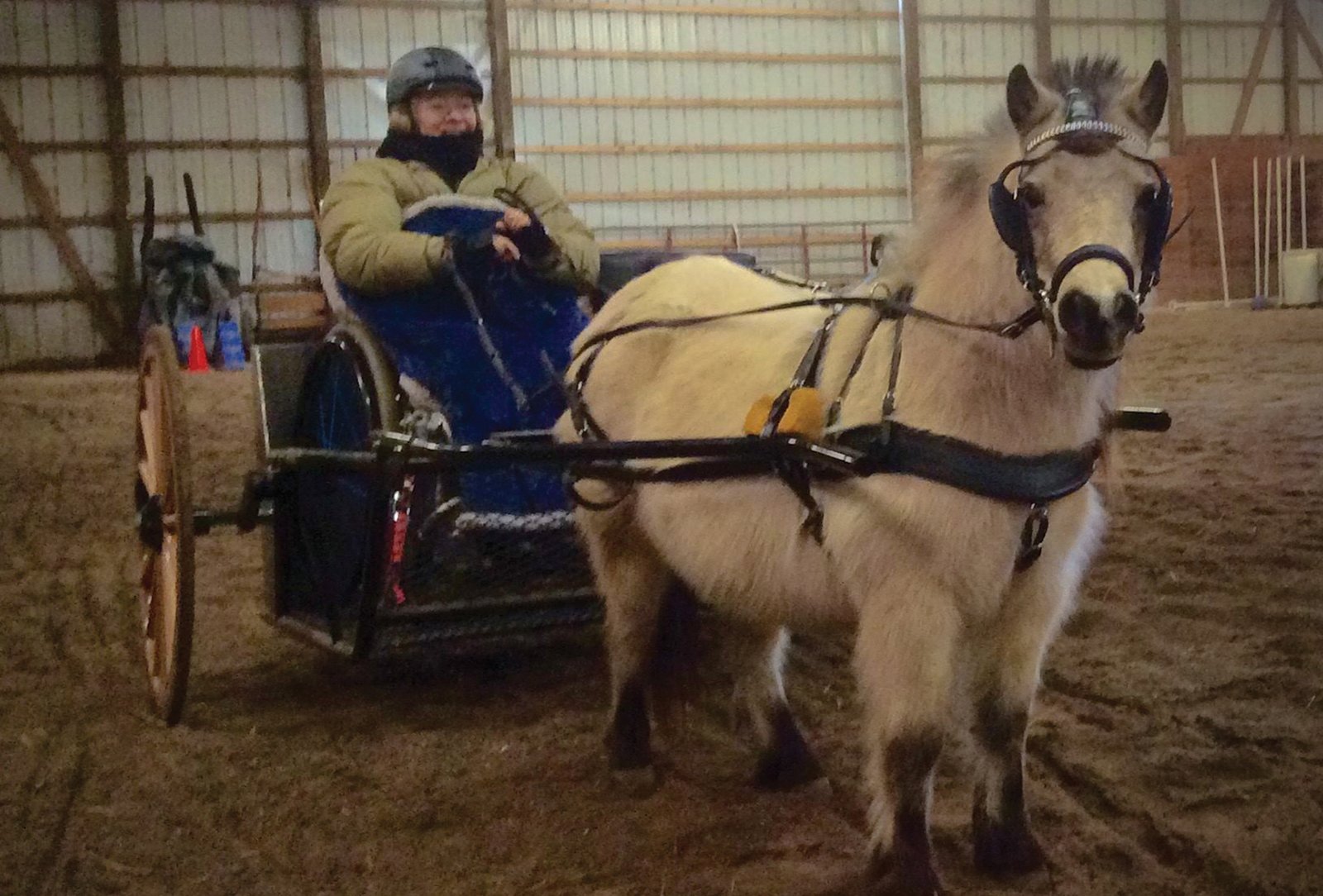 Written By: Sue Blair - Carpe Diem Farms | Issue: 2015/04 - April
It may just be me, but it makes me a little nutty when I don't get "the rest of the story."
It's similar to reading a book and when you get to the last page the author leaves you excited for the sequel.
Last August, I wrote an article about extraordinary woman, Jennifer Peterson from Minnesota. She's a Ph.D, the founder of Tail Feather Coaching – Dare to Soar!, who traveled to Carpe Diem Farms with her service dog Aster to write a new story for herself, seeking ways to reconnect with horses and expand her opportunities and possibilities.
In her childhood Jennifer was an all-round athlete and equestrian. She had a downhill skiing accident at 17, which left her paralyzed from the underarms down. Living 32 years in a wheelchair, now a kayaker and boating enthusiast, she yearned to get horses back in her life. Her time at CDF gave her the confidence to fulfill that dream.
When life is on purpose and you have a vision and you do something every day toward making it your reality, that's what you get and then some! Jennifer headed back to Minnesota with a mission to find someone who could build a buggy with a ramp to accommodate her wheelchair and a place for her husband Pete to sit. She did, and by Thanksgiving it was ready for her to take a maiden drive in the indoor arena at Enchanted Hollow Stables with Mary Sansevere's mini "D&S 2 Bits."
The dream was nearly complete but not quite. Jennifer's ultimate goal was a mini that would be all hers. Like every little girl dreams "Miss Holly Faye" was hers for Christmas! On January 19, they took their first solo drive! That won't be the end of this story…stay tuned for more.
---
---