Dolly Parton's Imagination Library | Literacy and Learning Center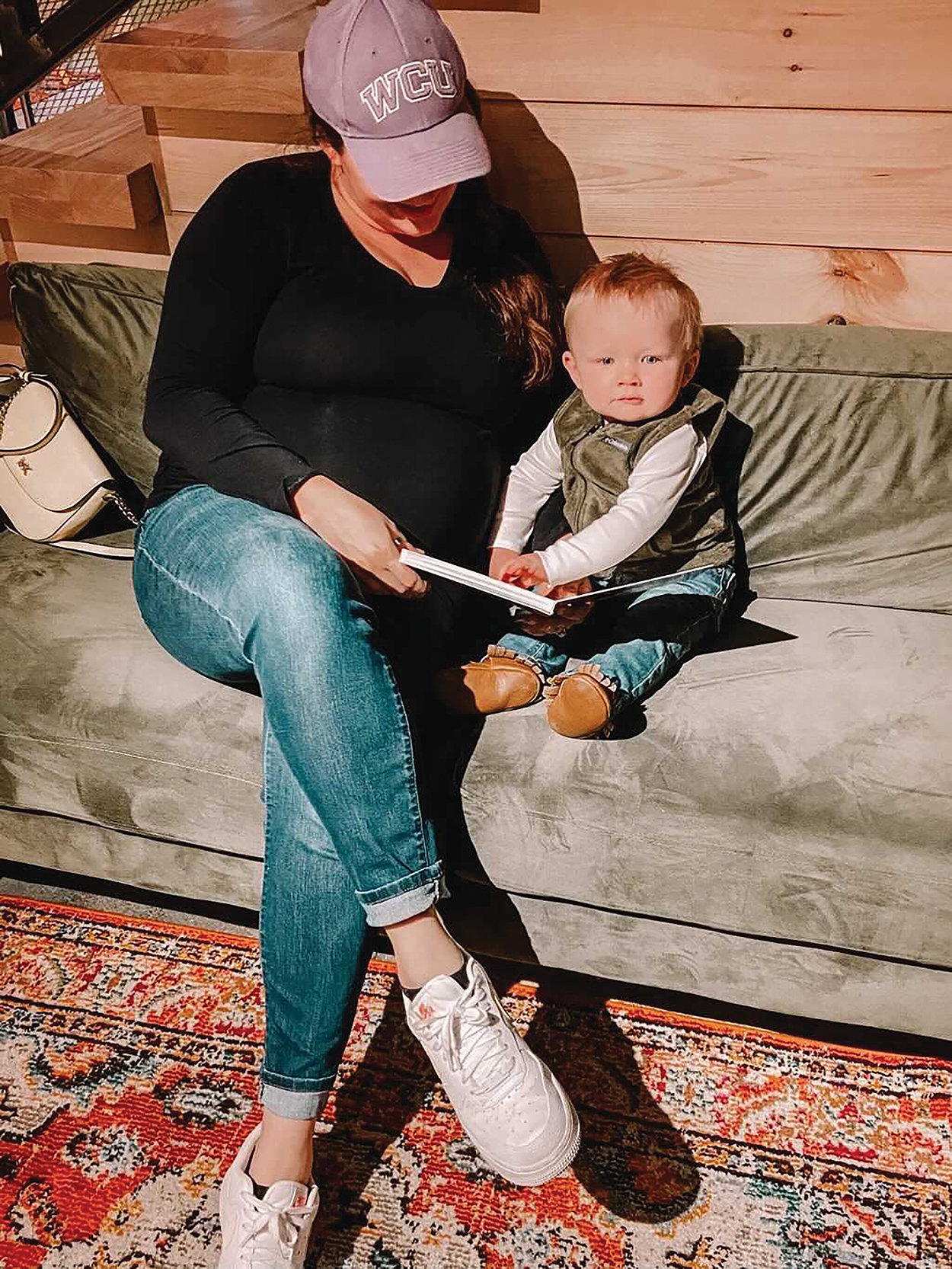 Written By: Jenni M. Edwards | Issue: March-2022 | Photograph By: Kaitlyn Cochran
The gifts provided by Dolly Parton's Imagination Library open a dazzling world of possibilities for fortunate local children.
---
Meet Rhett, a Dolly Parton Imagination Library kid! 
Rhett's been enrolled in Dolly Parton's Imagination Library for about a year. His favorite book is Sleep Tight with the Very Hungry Caterpillar, by Carle Eric. 
Rhett's mom, Kaitlyn Cochran says, "It's always been important for me to spend time reading with Rhett because that's how I was raised. We have been reading to him nightly ever since he's been able to sit up on his own. This program is a great resource that helps us as parents fuel his love for reading and foster his speech development too. He loves some of his Dolly books so much, that he's literally worn down the pages! 
"We are expecting his little sister soon, and we plan on signing her up. We can't say enough good things about this program. We've noticed how nightly reading has helped with his growth so much, even beyond learning the words. It's helped with his motor skills, learning to turn pages by himself and using the flaps and sensory elements of the books, and memory. He can anticipate his favorite pages and will smile before I get to them. Even though he can barely say a few words his language intake and understanding are developing and growing, and it's been really incredible to me just how much reading to him has impacted his little brain beyond language."
Young children whose parents read them five books a day enter kindergarten having heard about 1.4 million words more than kids who were never read to, according to a recent study from The Ohio State University. This increases children's chances of picking up essential literacy skills quickly and easily. 
Dolly Parton's Imagination Library has been promoting literacy all over the world since 1995. The program was started in honor of Dolly's late father who never learned to read or write. 
In A Front Porch Story, Dolly said, "When I got this idea to do the Imagination Library, I wanted to get Daddy involved in it. I wanted him to help me with that so he could take the pride in that and so he did. He got to live long enough to hear the kids call me the Book Lady." 
The program sends a free age-appropriate book each month, addressed specifically to the child. The Literacy & Learning Center is so proud to offer this program to the young readers of Macon County. 
All children in Macon County ages 0-5 are eligible to enroll in Dolly Parton's Imagination Library. To sign your child up, call TL&LC at (828) 526 -0863, or visit www.imaginationlibrary.com/check-availability.
---
---