Distinctively Beautiful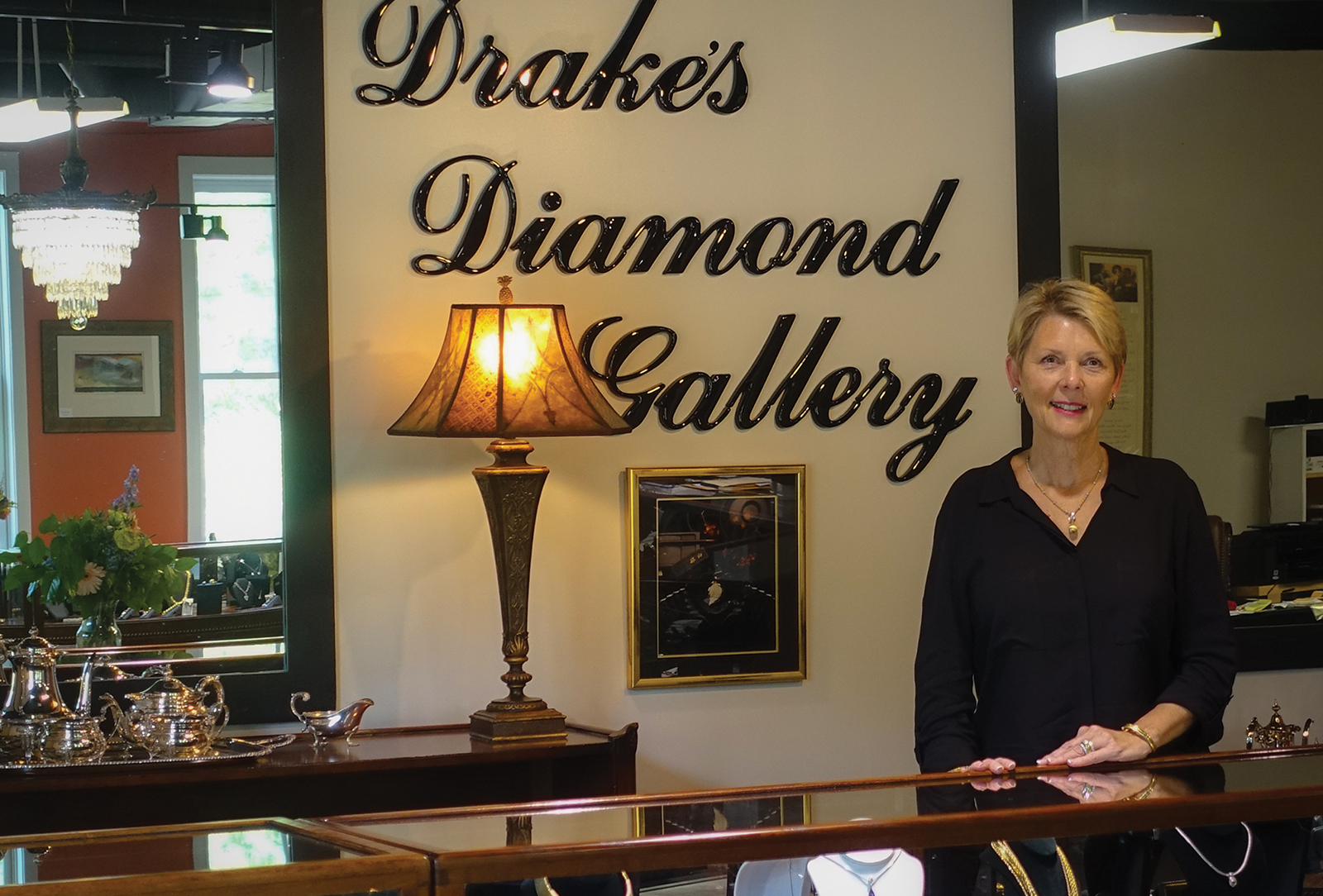 Written By: Mary Jane McCall | Issue: 2016/09 - September | Photograph By: Marjorie Christiansen Photography
This serendipitous tale unfolds at Drake's Diamond Gallery, recently purchased by Jannie and Tom Bean, lifelong residents of Minneapolis, Minnesota.
Jannie, whose father always encouraged her to make a living doing something she loved, majored in art in college. During her junior year, she accepted an apprenticeship doing wax work in the jewelry industry. The rest is history. Eventually purchasing the business in which she apprenticed, it continued to grow and thrive.
She and Tom met later in life and it was love at first sight. Tom planted the seed that they should seek a grand adventure of their very own. While enjoying time in Key West, Tom reconnected with his old college roommate on Facebook. Upon finding that his roommate lived in Highlands, a plan was made to drive through Highlands on their way home for a quick visit.
While in town, they met Wanda Drake who mentioned that she would like to sell Drake's Gallery. Fast forward four months and Jannie and Tom are settling into their life as business owners in Highlands.
Jannie's creative mark and love of her craft is already evident in the gallery as she has seamlessly blended two inventories. You will still find diamonds for any occasion, but now you'll also find pieces incorporating colorful stones — aquamarine, pink tourmaline, amethyst, opals, sapphires, citrine, tanzanite, and pearls.
The gallery is truly a place where everyone can find what they are looking for, and there is something for every budget and taste. Consider your classic sapphire, perhaps most loved in a classic ring setting surrounded by diamonds, but available here in not only that form, but also a modest band with smaller stones, and a modern, bold one-of-a-kind statement piece.
Drake's is a full-service gallery and can repair, appraise or restore any of your pieces. They will also be happy to work with you to design the perfect new piece, or to re-imagine a piece that you have that is just too special to part with, but not quite your taste.
Stop by today at 152 South Second Street, or call them at (828) 526-5858.
---
---