Critter Camp at Cashiers Highlands Humane Society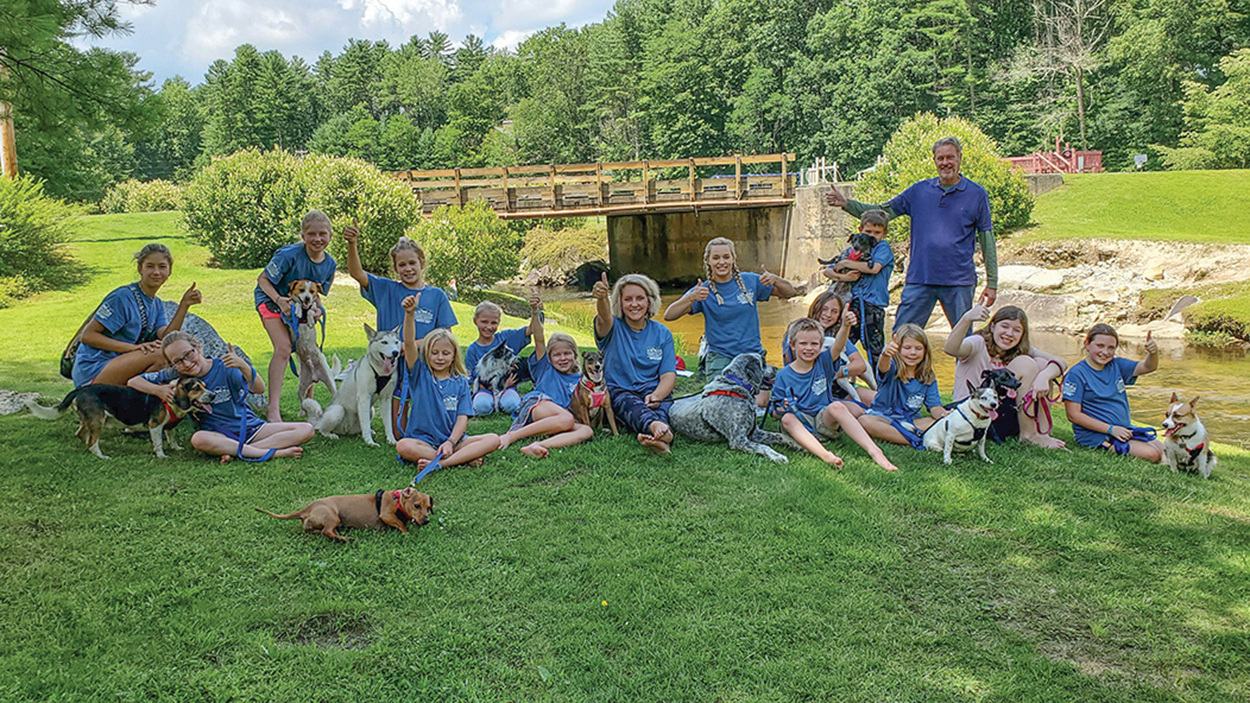 Written By: David Stroud - Cashiers-Highlands Humane Society | Issue: 2021/05 – May
Critter Camp features fun and interactive experiences with animals at our the Cashiers Highlands Humane Society's kill shelter.
---
The future of animal welfare really doesn't have much to do with animals. 
That may sound strange, but it's true. 
The future of animal welfare actually has everything to do with children. If we teach children kindness towards animals, compassion for their survival, and a respect for the habitat that we share…then it is not much of a stretch to believe that these kids will grow up to respect others who are different from themselves, who will be kind to each other, and who will work together to make our beautiful Plateau a safe, friendly and welcoming home for all creatures great and small.
That's the core mission of the CHHS Critter Camp that we introduced in 2019. Critter Camp features fun and interactive experiences with animals at our no-kill shelter; humane education programs including canine body language, dog bite prevention, and responsible pet ownership; dog training demonstrations; plus exciting guest presentations by animal welfare experts, wildlife biologists, and law enforcement K9 officers. The camp experience concludes each week with a Friday afternoon "Graduation Hike" with CHHS shelter dogs.
Critter Camp is Monday-Friday 9:30 A.M. – 3:30 P.M. and is tentatively scheduled for three weeks: June 21-25, July 12-16, and July 26-30. Please note: this schedule may have changed by publication time, so please call us at (828) 743-5752 to confirm dates. Each week of Critter Camp is $250 per child and is open to rising second-graders through rising fifth-graders. There will be a maximum of 12 children in each camp. A limited number of scholarships are also available. For more information or to schedule a reservation for your child or grandchild to experience what one Critter Camper said was "the best week of my life," please call the shelter or email [email protected].
Cashiers-Highlands Humane Society is a 501(c)(3) non-profit animal welfare organization located at 200 Gable Drive in Sapphire, one-and-a-half miles east of the Cashiers Ingles in between Cedar Creek Club and Lonesome Valley on Highway 64. Visit us online at chhumanesociety.org or call CHHS at (828) 743-5752. Tax-deductible donations to support our lifesaving work can be mailed to: CHHS, P.O. Box 638, Cashiers, NC 28717.
---
---