Critter Camp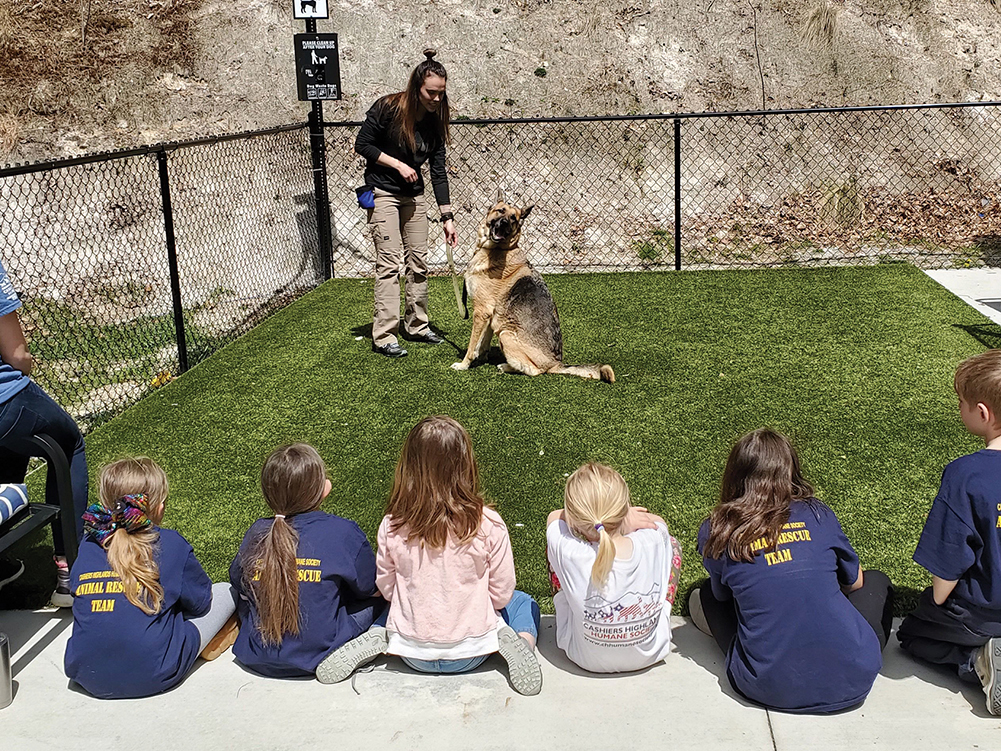 Written By: David Stroud - Cashiers-Highlands Humane Society | Issue: 2019/05 - May
The Cashiers-Highlands Humane Society is launching an all-new summer camp program called "Critter Camp."
The CHHS Critter Camp will be five days in length and is open to rising first-graders through rising sixth-graders. The week of camp will feature fun, immersive, and interactive experiences with animals at the no-kill shelter; humane education programs including canine body language and dog bite prevention, responsible pet ownership and the importance of spay/neuter; dog obedience and training demonstrations; plus exciting guest presentations by visiting veterinarians, wildlife biologists, and law enforcement K9 officers.
The CHHS Critter Camp will be offered Monday-Friday 9:00 A.M.-4:00 P.M. during the following three weeks: June 17-21, July 15-19, and August 5-9. Each week of Critter Camp is $300 per child. A limited number of scholarships are also available. There will be a maximum of 12 children in each Critter Camp.
Critter Camp is the brainchild of CHHS Assistant Manager Jodi Henkel, a 2015 graduate of Western Carolina University with a bachelor's degree in social work. With a shared passion for animals and children, Henkel started working at CHHS in 2013 and has also worked at the Boys & Girls Club of the Plateau.
"I hope that children come away from their week at Critter Camp discovering that our animal shelter is a happy place, and how to responsibly care for pets and help reduce pet overpopulation," says Henkel. "These children are our future animal welfare ambassadors. Kids in our camp will learn and appreciate that we share this planet with all animals, both domesticated pets and wildlife."
For more information about Critter Camp, please call CHHS at (828)743-5752 or email [email protected].
Established in 1987, Cashiers-Highlands Humane Society is a 501(c)(3) non-profit no-kill animal shelter located at 200 Gable Drive in Sapphire, one-and-a-half miles east of the Cashiers Ingles in between Cedar Creek Club and Lonesome Valley on Highway 64. For more information, visit us online at CHhumanesociety.org or call CHHS at (828) 743-5752. Tax-deductible donations to support our lifesaving work can be mailed to CHHS, P.O. Box 638, Cashiers, NC 28717.
---
---