Conserving | Highlands Cashiers Land Trust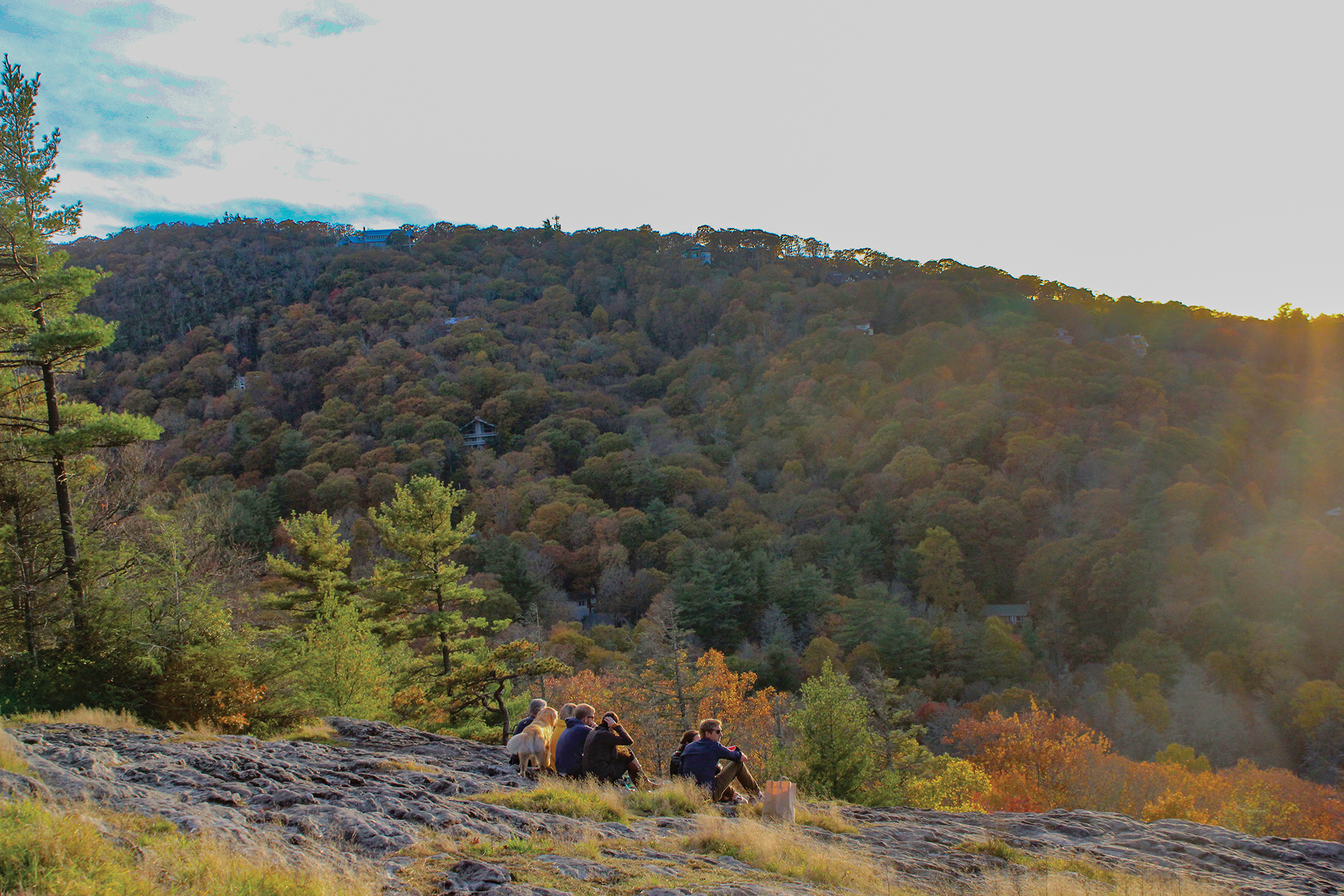 Written By: Julie Schott - Highlands-Cashiers Land Trust | Issue: 2020/10 - October
Do me a favor. Close your eyes.  Wait, you have to read this whole paragraph first, then you can close your eyes. Next I want you to picture what you love about the Plateau.  
Go ahead, I'll wait.  
You might conjure several images – there is so much to love about our community!  
Now tell me, did you see stunning mountain vistas?  How about lush forests, clear water or abundant wildlife?  If so, you are a beneficiary of the conservation efforts of Highlands-Cashiers Land Trust and even if you already knew that, you may not know about all the special trails and parks we open for public access. 
Chances are, if you've been to Highlands you've been to Sunset Rock.  You can't open an ad for Highlands without seeing a photo of or from Ravenel Park, home of Sunset and Sunrise Rocks.  
But did you know that this treasured icon has been owned and maintained by a non-profit organization since 1914?    
That would be us, HCLT. 
Have you made the trek up to Satulah Mountain Preserve? This majestic giant offers near 360 degree views that, on a clear day, reach South Carolina and Georgia and it was our first property conserved in 1909!  
Nestled on a small tract of land near the heart of Cashiers is McKinney Meadow, our first pollinator meadow, named part of The Butterfly Highway.  The viewing area for the "Shadow of the Bear" near Whiteside is also conserved by us.  
Brushy Face Trail takes you through a fern glade and has recently been extended to offer a full loop.  Dixon Woods is a flat property with a network of trails, a pond and picnic table.  For maps and to learn more about these and others, visit hicashlt.org.
There's a cost to maintain these special places and we rely on the generous support of people like you.  Your donation will help maintain these treasured parks and will help us conserve more of the places we all love and need not only for recreation but for clean air, water and habitat. 
Now, more than ever, our mountains need us.  Please donate:  hicashlt.org or PO Box 1703, Highlands, NC 28741.
---
---