Chop Wood, Tote Water, Love Horses | Carpe Diem Farms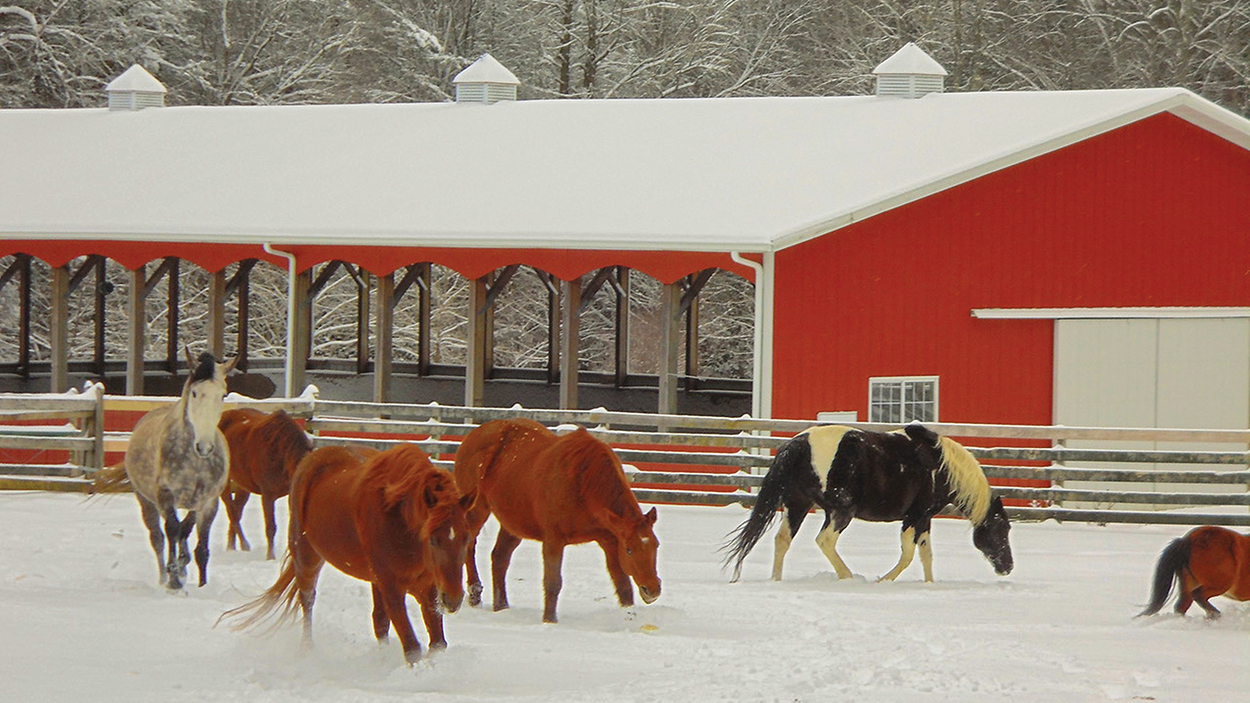 Written By: Sue Blair - Carpe Diem Farms | Issue: Winter 2022
Somehow, keeping all those horses healthy and happy becomes even more complicated in the winter.
---
Happy 2022!
It's quite remarkable that we have put another year in the history books. Time to begin again with a fresh slate and experience anew all that's ahead.
At Carpe Diem Farms, we truly live in the moment. With an ever-aging herd of eight horses we never quite know what a day will bring. 
We are blessed by having a group of employees who "show up" every day to "chop wood, carry water."  The Zen of each day is not rocket science, it's a consciousness of doing what it takes to provide a safe, healthy, clean environment in which the horses live, play and exercise. We are an inter-species family of humans and equines combining individual personalities; and balancing lives with the element that nature presents. 
Winter adds challenges – cold, snow, ice, sleet, and wind which makes the humans be hypervigilant about safety. We are blessed to have safe, warm, and secure stables to house the girls in the worst of weather. Heated water buckets and troughs allow them to have the critical element of fresh water always. Our riding arena gives us added space to allow freedom of moving when the elements are too extreme for them to be outside.
God made horses to move. Wild herds travel 20-40 miles a day to graze and water. It is not healthy for them to be confined to stalls. They were also hard wired to continually graze. Unlike humans, their gastric juices flow constantly which can ulcerate their stomach if not continually munching. We provide a constant source of hay (35 tons a year, which comes chemical free from the Amish in the Northeast) when the ground is covered in snow or ice.
Grooming is critical in the winter to keep their coats "fluffy," helping them to better regulate their temperatures. 
Excellent hoof care is also essential for overall well-being and winter nutritional needs change as well and are closely monitored.
We welcome winter helpers to come and groom a horse, pick a hoof, or fill a water bucket!  
Carpe Diem Farms is a 501(c)(3) educational foundation, "Exploring the human potential through equines."
---
---