Cashiers-Highlands Humane Society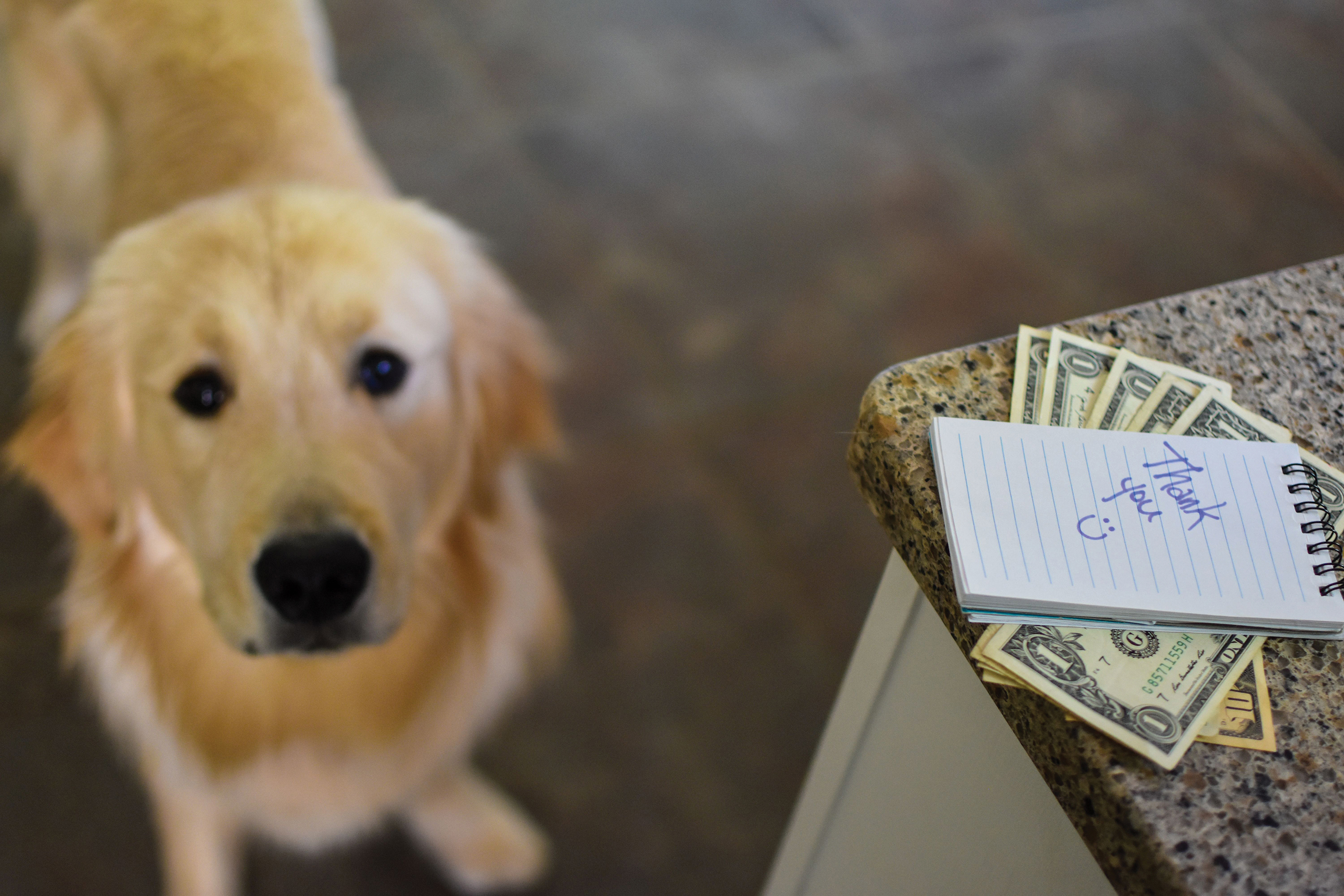 Written By: David Stroud - Cashiers-Highlands Humane Society | Issue: 2020/06 - June | Photograph By: Marty Boone
All of us at the Cashiers-Highlands Humane Society wish to express our sincere thanks to the amazing folks who have come forward to adopt and foster a shelter pet these past few months.   
We have a remarkable streak (which began in February 2014) of 76 consecutive months with 20 adoptions or more, and adoptions so far this year are up 24 percent when compared to the first five months of 2019. And no adoption touched our hearts more than Freckles, a scared and unsocialized pup we rescued in 2017 who found his forever home in April after 977 days of compassionate care at our no-kill shelter. 
Adoptions and fosters are going strong but we still need a great deal of financial help to get through these tough times and we would appreciate any assistance you can provide. Normally in this month's issue you'd be reading about Pawsitively Purrfect Party, our annual fundraising gala which for nearly two decades has historically provided 30-50 percent of our operating revenue each year. Because of the restrictions imposed upon large gatherings due to the COVID-19 pandemic, we have been forced to cancel the Pawsitively Purrfect Party for 2020.
We would be very thankful for financial donations of any amount to help continue our 33 years of lifesaving work on behalf of animals in need in our community. There are three ways to make a tax-deductible financial gift:
1) Via our website chhumanesociety.org (look for the red "Donate" button on the top right of the homepage); 
2) Charge a donation to your credit card by calling us at (828)743-5752 or; 3. Send your check to our mailing address at: CHHS, P.O. Box 638, Cashiers, NC 28717.
We sincerely thank you for your kindness, compassion and support.
Established in 1987, Cashiers-Highlands Humane Society is a 501(c)(3) non-profit animal welfare organization located at 200 Gable Drive in Sapphire, 1 ½ miles east of the Cashiers Ingles in between Cedar Creek Club and Lonesome Valley on Highway 64 East. 
---
---